Patient transfer solutions
We were made to move
For patients and residents with limited or impaired mobility, time spent out of bed may be a specific rehabilitation goal or the highlight of their day. All too often, though, the transfer process is risky and too difficult for one person to manage on their own Our comprehensive range of transfer solutions is designed to ensure a simple, streamlined process that is safe, comfortable and dignified for everyone involved.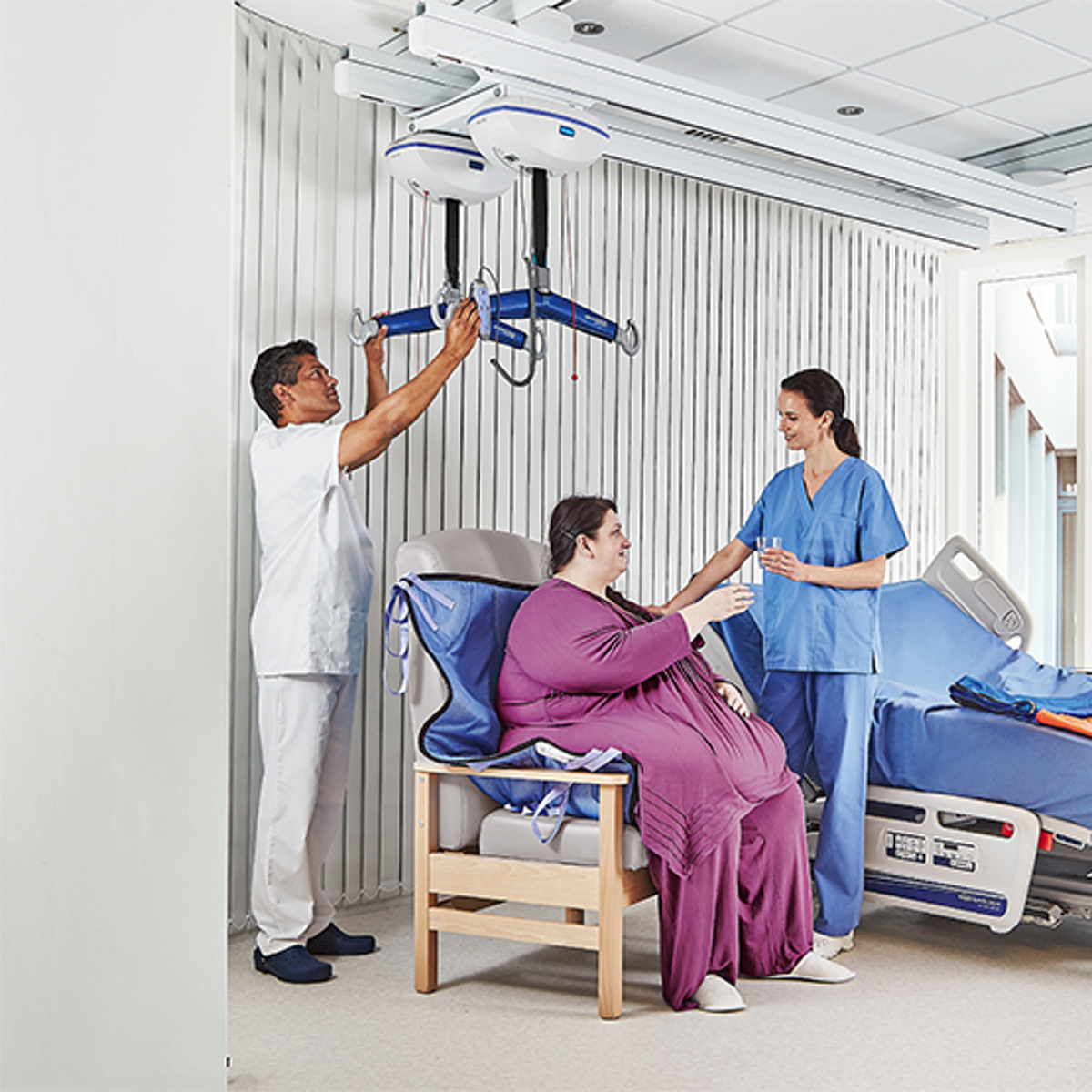 Ceiling lifts
Ceiling lift systems from Arjo enable residents/patients to be transferred in a safe, comfortable and dignified way. They also provide an easy-to-operate system that eliminates the need for manual lifting, thereby reducing the risk of injuries to caregivers.
Standing & raising aids
Standing and raising aids enable residents/patients to be raised up from a bed, chair, toilet or wheelchair for transferral or transportation. Promoting mobility and early mobilisation, they are ideal for residents/patients that are having difficulty getting up into a standing position.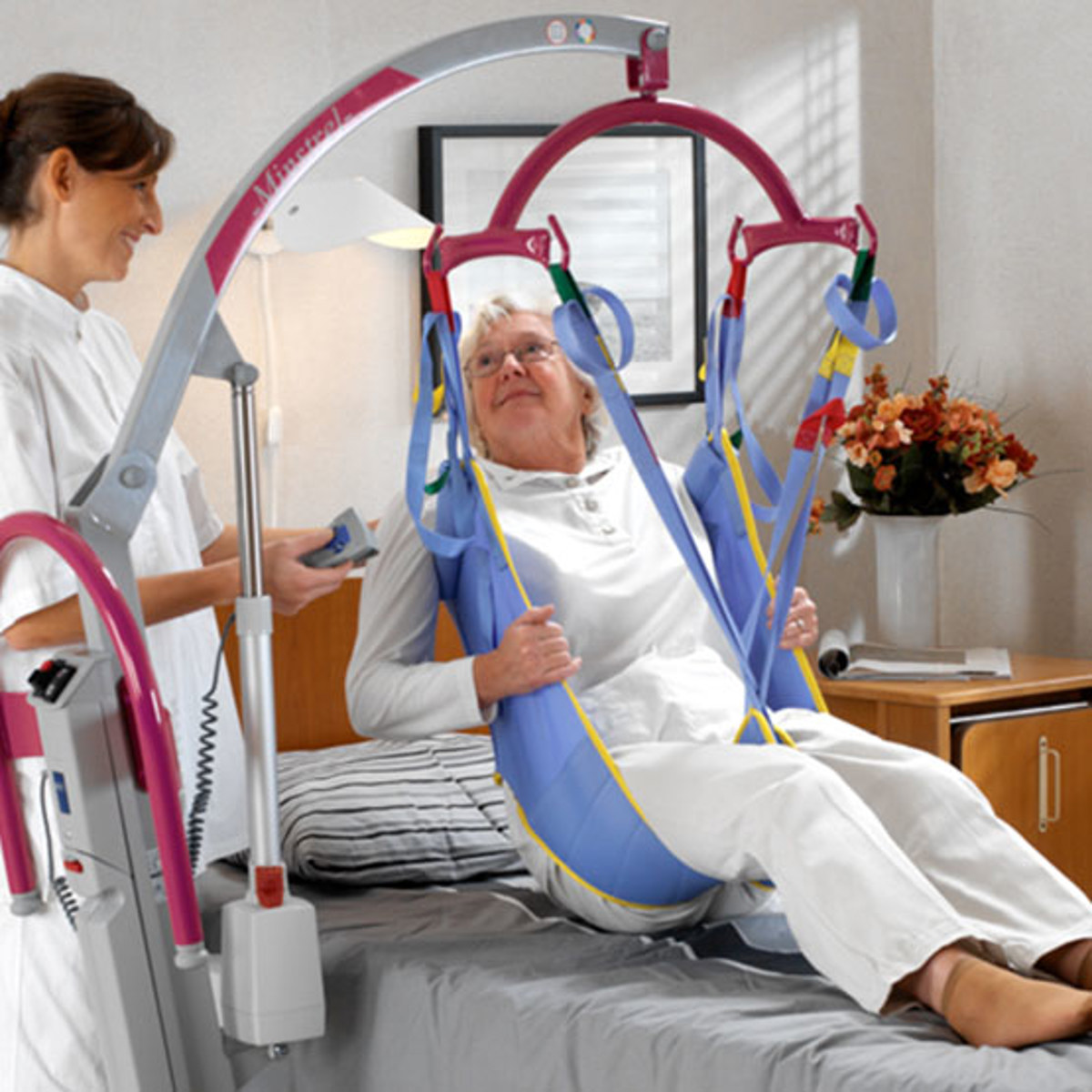 Floor lifters
Easy to understand, simple to operate and providing maximum resident and patient comfort. Arjo resident and patient lifts are firmly established as the most appropriate ergonomic choice for today's professional nurses and caregivers.