Vizient Innovative Technology Contract Award
Provizio® SEM Scanner is the first and only FDA authorized handheld device to alert clinicians to patients' specific body areas at increased risk of developing pressure injuries.
A successful SPH&M Program reduces patient falls
Diligent Consulting guarantees a 30% reduction.
COVID-19 Resource center
At Arjo, our priority is in ensuring the wellbeing of our employess, our customers and the patients and residents we serve each day. In light of the corona virus (COVID-19) outbreak, we are monitoring developments closely and taking relevant preventive measures to manage the situation in the best way possible.
Solving healthcare's biggest challenges
Many care facilities struggle to find capacity and resources to meet demands in healthcare today. With the right expertise, processes and equipment, they can promote patient and caregiver wellbeing as well as reduce costs and increase efficiency.
Work with us
We are always looking for dedicated people who will join us in our mission to drive healthier outcomes in healthcare, society and the environment. Whatever your role and what-ever expertise you bring, the work you do will help make a difference to people around the world.
Arjo care services
We offer comprehensive services, product support and expertise to help care facilities improve clinical outcomes, maximize return on investment, and raise the standard of care.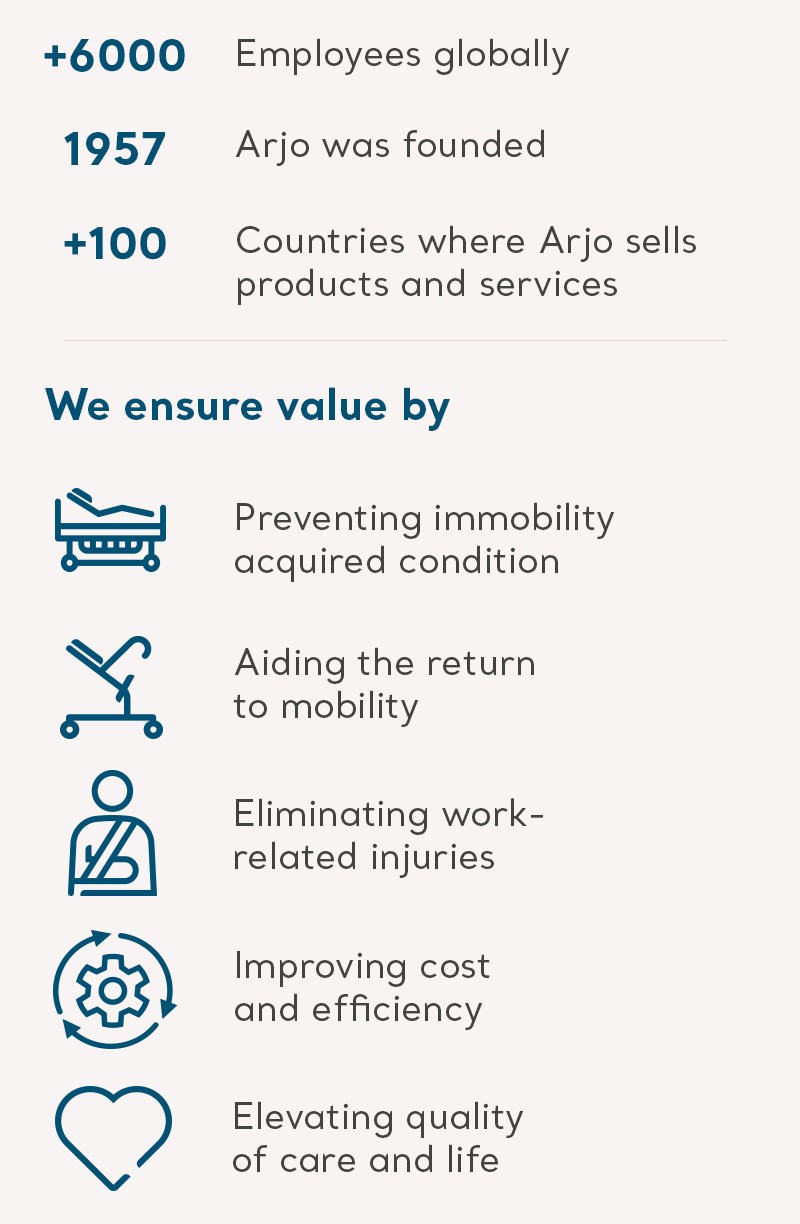 当サイトには、一部、医療関係者様向けに販売する製品の情報が含まれており、医療関係者の方に提供することを目的としています。 医療機器製品に関する製品につきましては、医療従事者様以外の一般の方や患者様への情報提供を目的としたものではないことを、予めご理解いただきますようお願い申し上げます。