Did you know that the identification of sub-epidermal moisture plays a crucial role in pressure injury risk assessment and preventative care? Clinical research shows that when sub-epidermal moisture is detected early, windows for intervention are extended, and pressure injury incidents and the associated cost are markedly reduced.
Understanding the Importance of Compression Therapy in VTE Prevention
For patients at risk of venous thromboembolism (VTE), intermittent pneumatic compression (IPC) is a clinically proven and well-established prevention method. Read our blog post to learn how it works.
''Movement provides a better quality of life for our residents''
For Benevit's nursing homes, long-term sick leave time has dropped massively, partly due to ergonomics training and use of aids. One key differentiator: the integration of the Arjo MOVE program, which has shown positive impacts on physical and mental stress within the nursing teams, and a better quality of life for residents.
What's the cost of caregiver injury and patient immobility in healthcare environments?
Patient handling injuries can be costly not only for the caregiver but also for the organisation. The financial impact is associated with injury investigation and potential claim management, temporarily replacing an injured caregiver and litigation/settlement costs.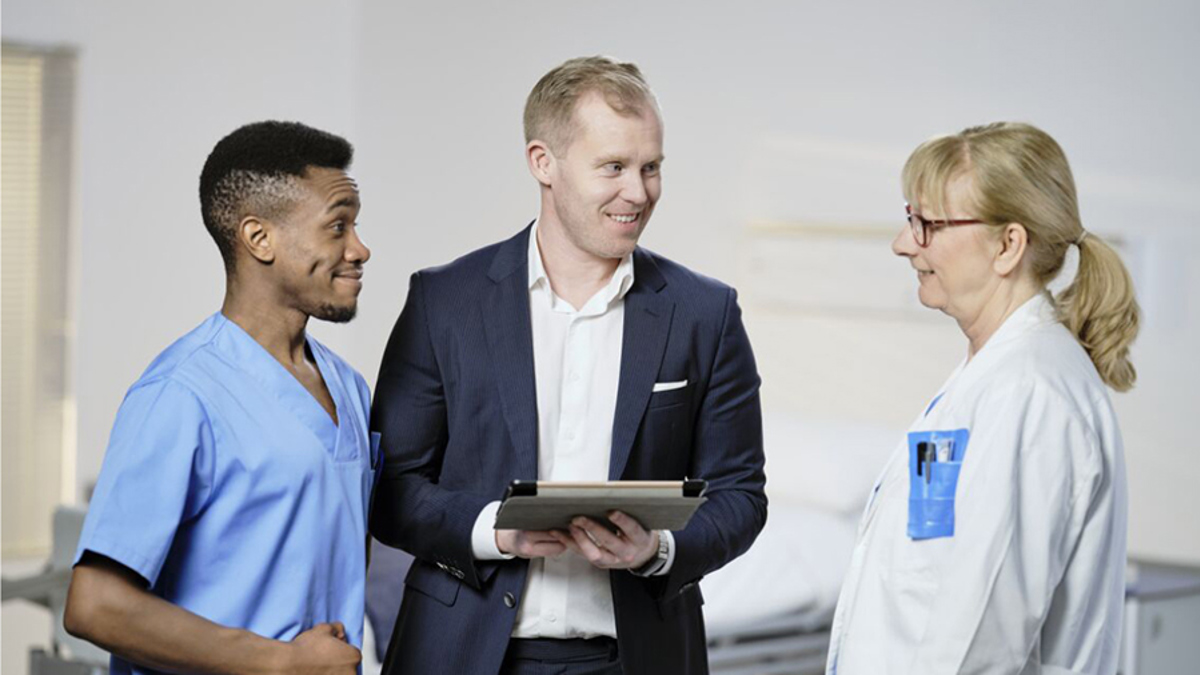 How a lack of assistive equipment can be a barrier in the ICU
Despite compelling evidence of the benefits of early mobility in the ICU, adoption remains slow. Many ICUs who promote an early mobility culture focus their efforts on in bed mobility activities and extend their practice less frequently to out of bed exercise and rehabilitation.
Meeting needs in dementia care
Arjo offers clinical solutions that assist the caregiver, as well as theindividual diagnosed with Alzheimer's, ranging from pressure injury prevention, bathing and seating needs, in addition to safety with mobility and transfers. To learn more about Arjo's person-centered approach to moving & handling, mobility and hygiene care for those living with dementia, read our blog article.
Introducing My Arjo: Your portal to Arjo tools and services
MyArjo is a personalised web portal providing access to Arjo tools and services with one secure login.
Sign up to get MyArjo access and begin your journey to Empower Movement today.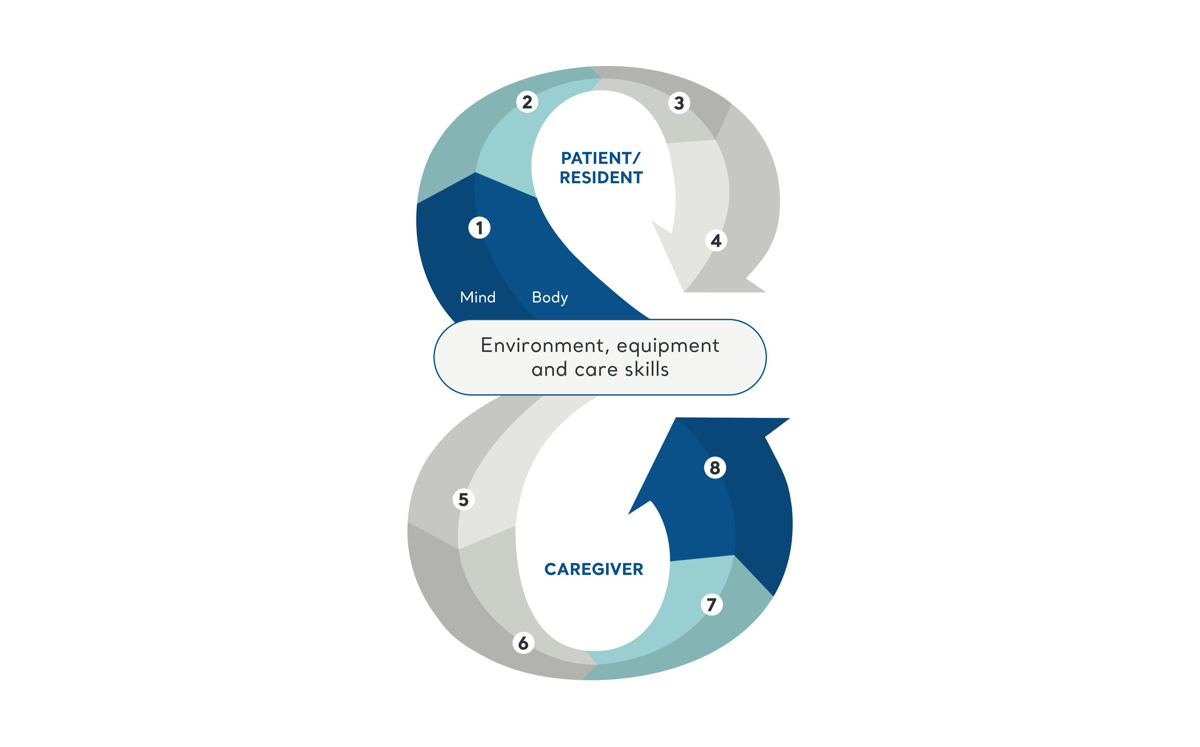 The Positive Eight Philosophy
Our care philosophy explains how facilitating mobility can catalyse a chain of benefits impacting quality of life, caregiver satisfaction, operational efficiency, and financial outcomes.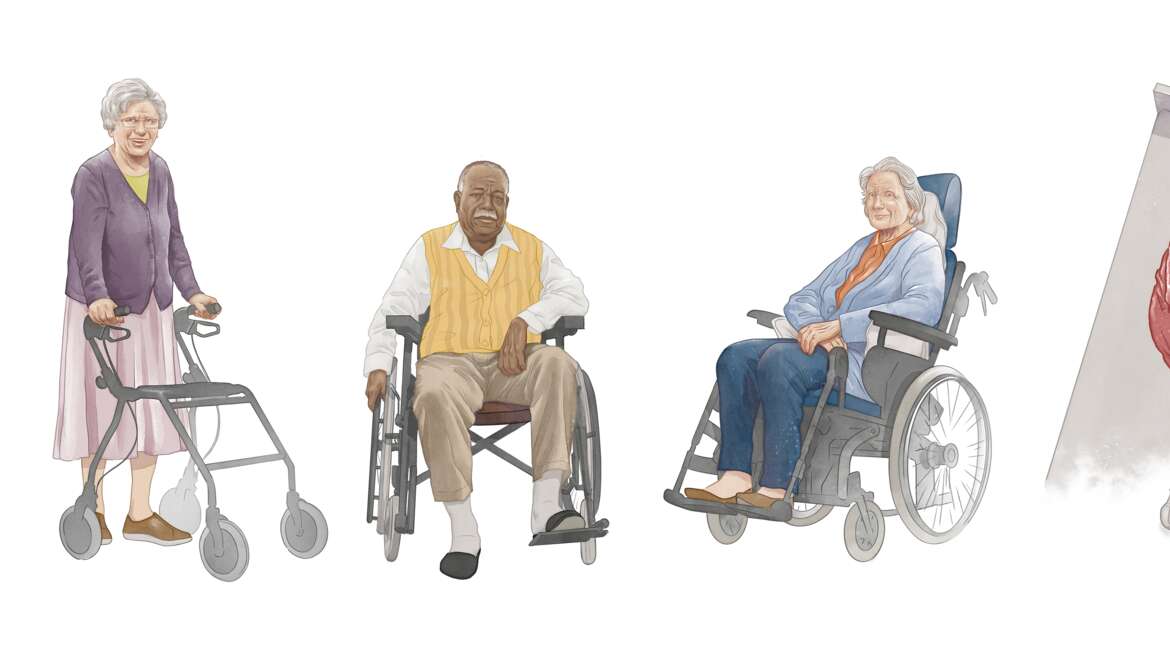 Mobility gallery
Based on 5 levels of mobility from A to E, the Arjo Mobility Gallery provides a basis for understanding how an individual can contribute to their mobility, as well as how to safeguard caregivers from injuries.​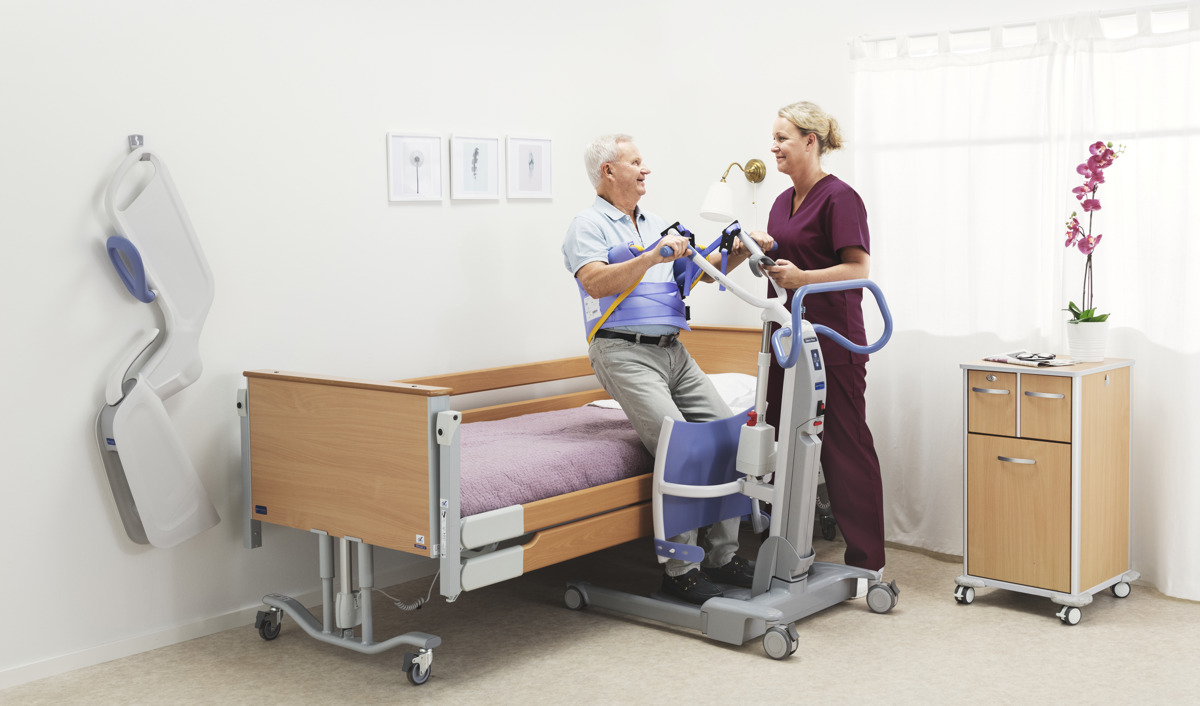 Arjo MOVE
Rooted in clinical evidence and driven by your facility data, Arjo MOVE programs arm you with the tools and knowledge to reach your clinical and operational goals. ​
Facts about Arjo
6,800
employees globally
1957
Arjo was founded
100+ countries
where Arjo sells products and services
Empowering Movement
is at the heart of everything we do
We ensure value by
Preventing the impact of immobility
Promoting greater mobility with dignity
Protecting the wellbeing of caregivers
Optimising costs and efficiencies in care