Our products

Our customers

Our solutions
Solving healthcare's biggest challenges
Many care facilities struggle to find capacity and resources to meet demands in healthcare today. With the right expertise, processes and equipment, they can promote patient and caregiver wellbeing as well as reduce costs and increase efficiency.
Customised rental solutions
Arjo can provide comprehensive rental equipment solutions tailored to meet the demands of any healthcare environment. Account customers can also use our Arjo Express online ordering system for ease of tracking and reporting.
Service & maintenance
Professional maintenance and servicing to help you get the most out of both Arjo and third party equipment. Let us care for your equipment so you can focus on what you do best – providing high quality care.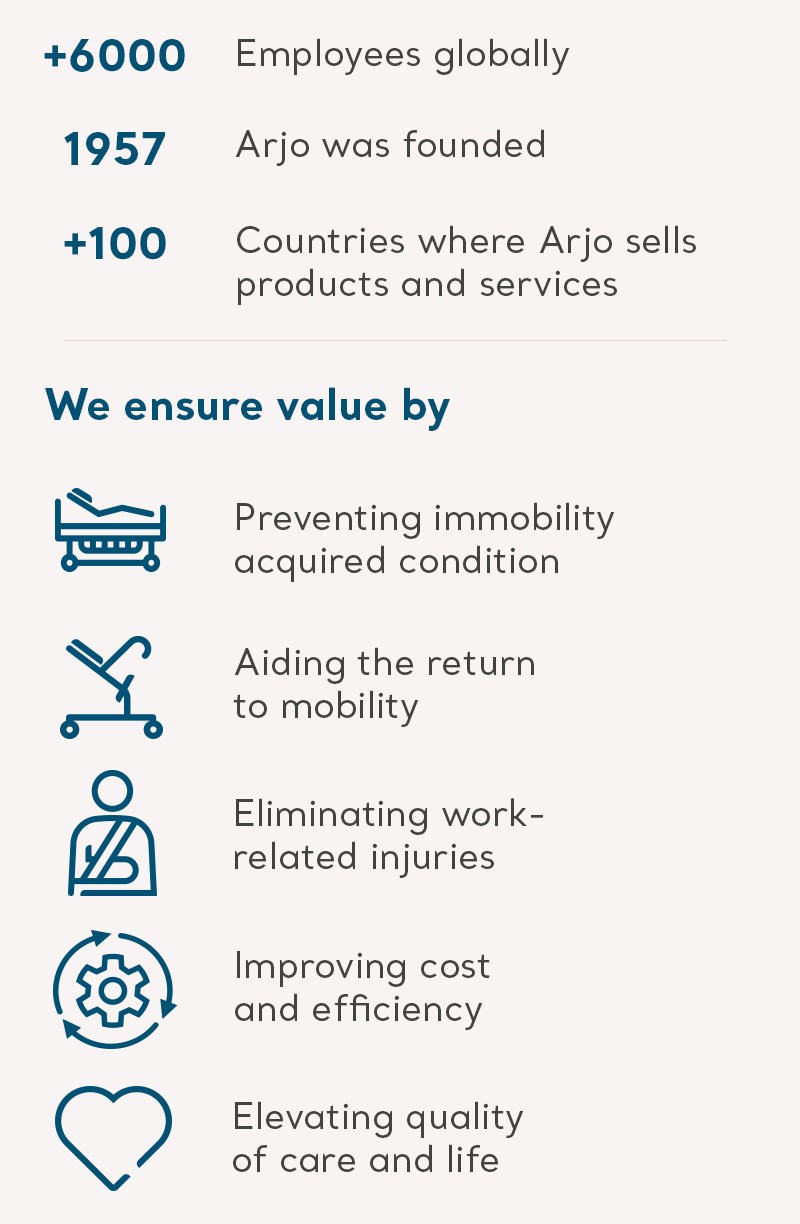 Work with us
We are always looking for dedicated people who will join us in our mission to drive healthier outcomes in healthcare, society and the environment. Whatever your role and what-ever expertise you bring, the work you do will help make a difference to people around the world.
Covid-19 Resource Center
At Arjo, our priority is in ensuring the wellbeing of our employees, our customers and the patients and residents we serve each day. In light of the corona virus (COVID-19) outbreak, we are monitoring developments closely and taking relevant preventive measures to manage the situation in the best way possible.