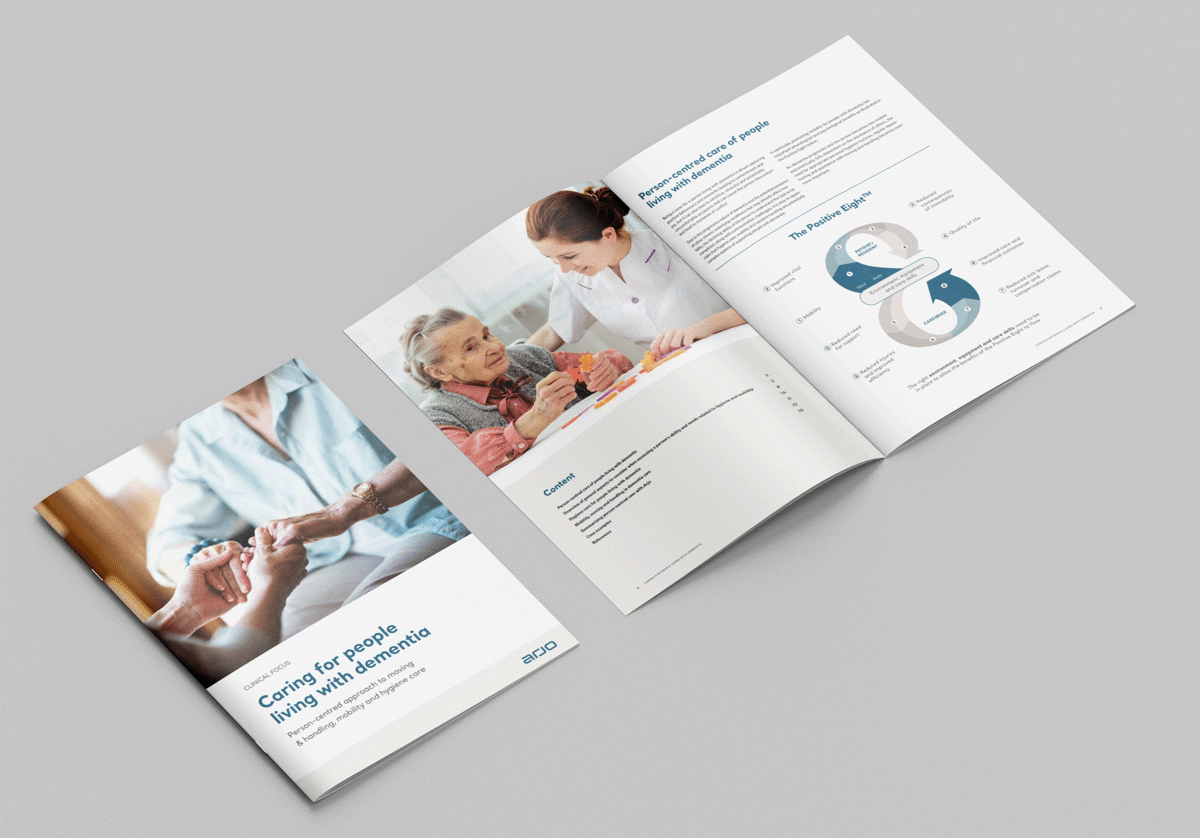 Clinical evidence for person-centered dementia care​
The Dementia care solutions clinical focus guide is Arjo's primary resource to understand the specific needs of people living with Dementia and how the right equipment can support care. Discover the power of non-pharma solutions to improve quality of Dementia care in practice.​ ​​
Solutions in dementia care​
As the number of residents living with dementia continues to rise, so does the need for support - both at a carer and facility level. We support carers and their residents with a person-centered approach to essential routines, designed to reduce moments of friction around the clock. Play the video to learn about non-pharmaceutical solutions available in dementia care.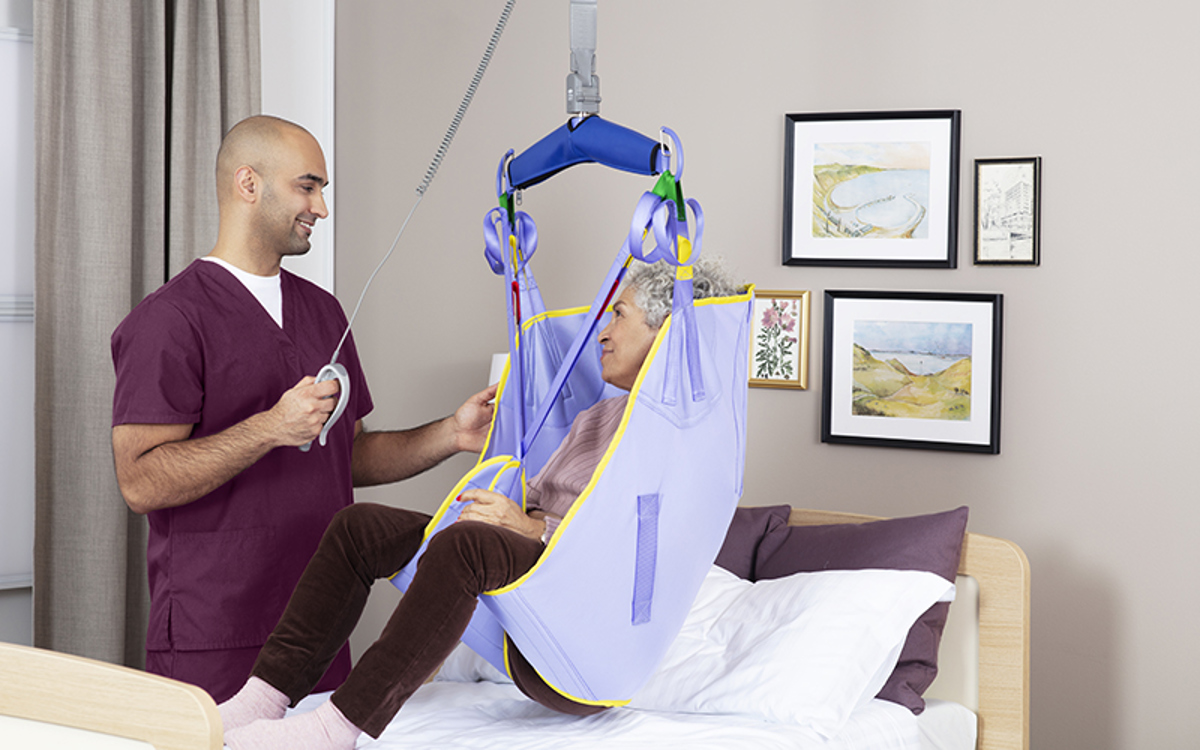 Facilitate smoother activities of daily living


In an environment where intimate care routines can entail a moment of friction, our solutions are designed to make every-day tasks easier for carers and more comfortable for residents.
Enable one-to-one interactions
Many Arjo solutions are designed to be used by a single carer, are easy and intuitive to use, and integrate across the care pathway. This enables healthcare providers to deliver one-to-one care – spending more time on quality interactions and less time on task-based necessities.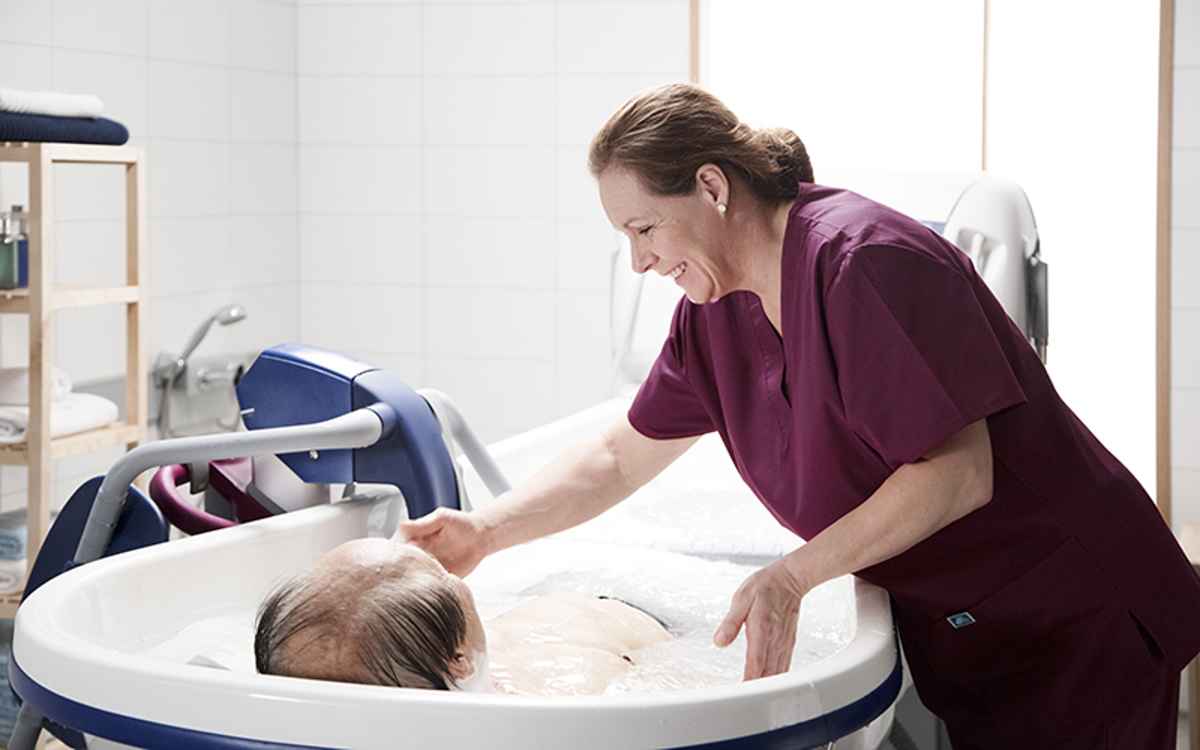 Support a calm and dignified care environment

Equally important to activities of daily living is the need to create and capture positive moments that promote contentment and joy. Extending beyond essential routines and bodily needs, our solutions can bring wellness, calmness and dignity to residents and benefit the overall care environment.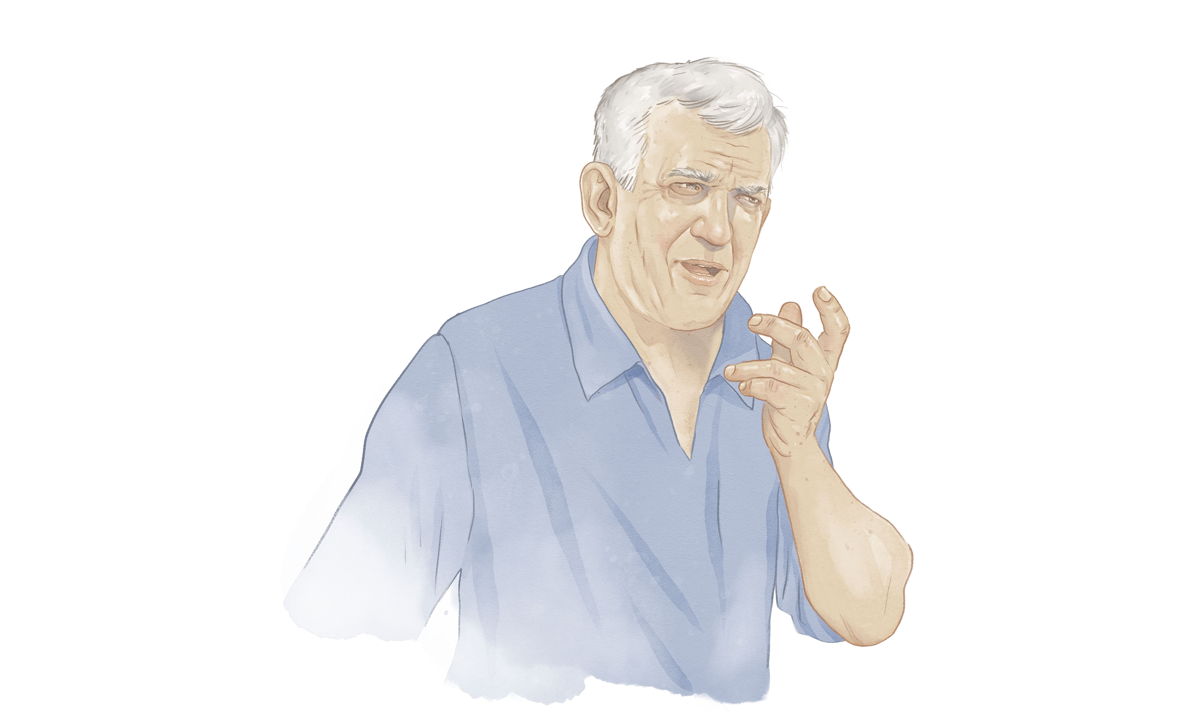 Roy
Roy has a lot of energy
He has difficulty sitting still and relaxing. He tends to be restless
He often wanders around and may get lost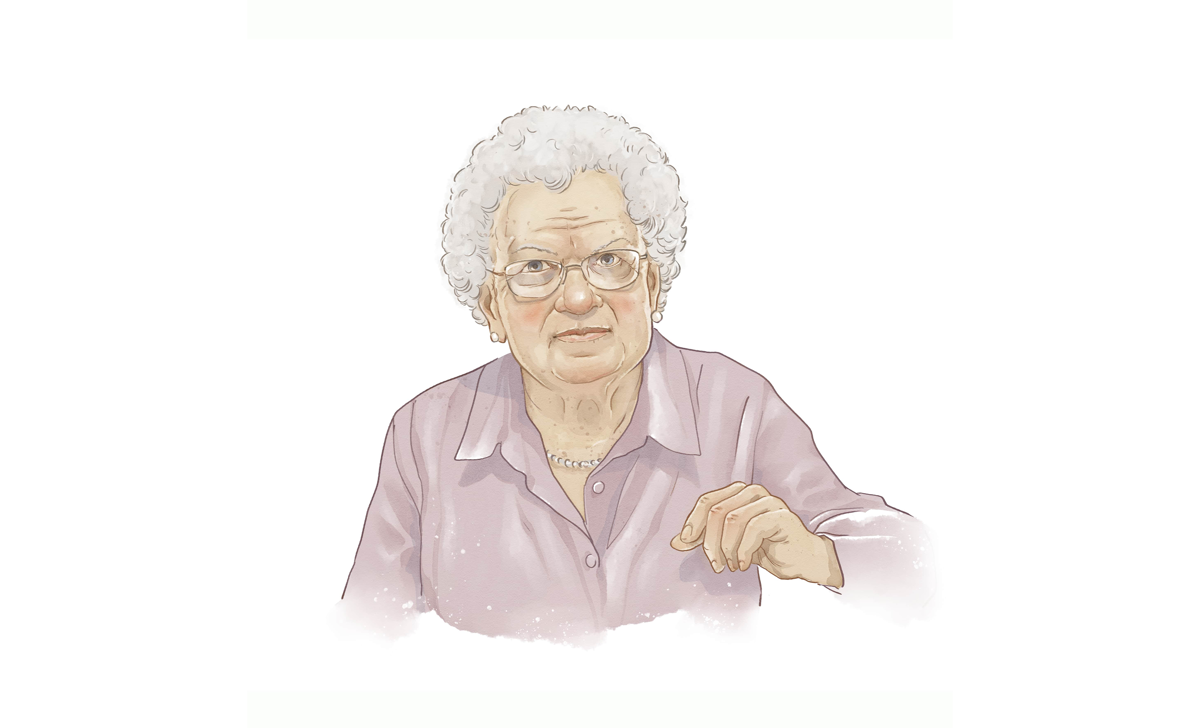 Alice
Alice is very active with the nurses and some of the other residents
She keeps track of what is happening
She looks for stimulation
Alice asks a lot of questions and insists on being answered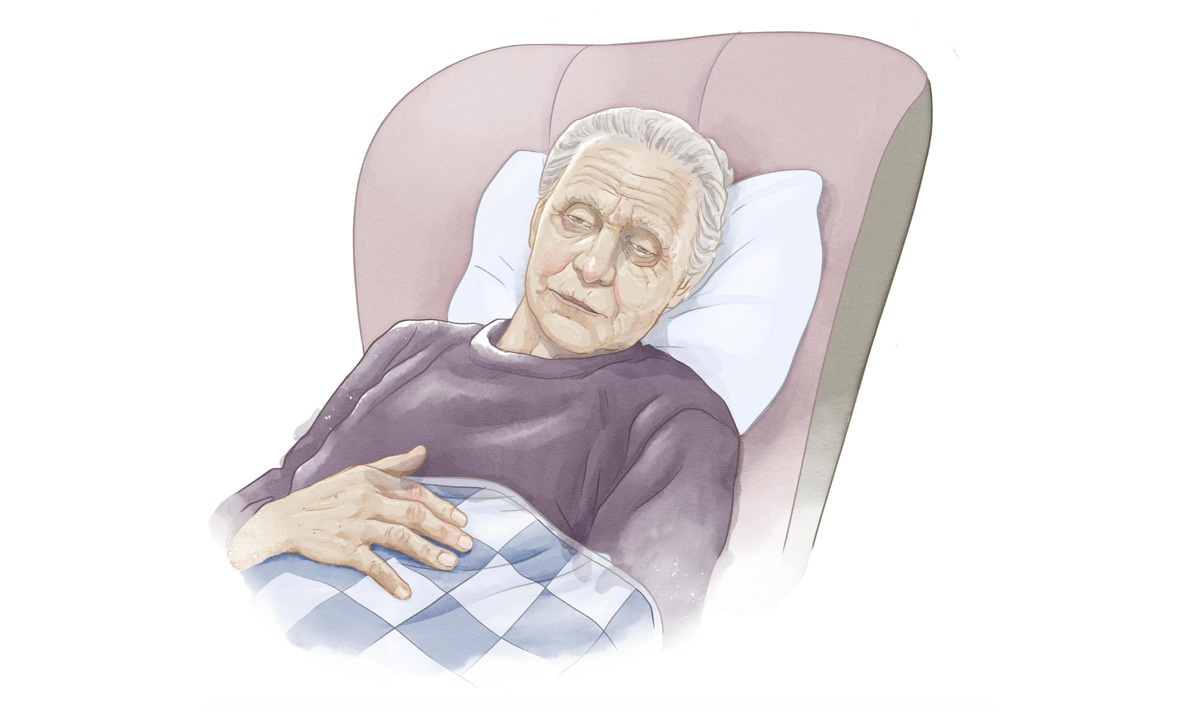 Stacy
Stacy tends to be sleepy and naps a lot
She has low energy
It is hard to know if she is just resting, or fast asleep
Residents' needs
Dementia care is delicate and complex, filled with nuances and challenges. We recognise it is not fueled by the pursuit of a cure. Rather, it is care rooted in the fundamental idea that behind each challenge is a unique individual with an unmet emotional or physical need that requires understanding and assistance.
​
Play the video to see how quality of life can be maintained, episodes of responsive behaviour can be minimised and efficiency can be achieved¹.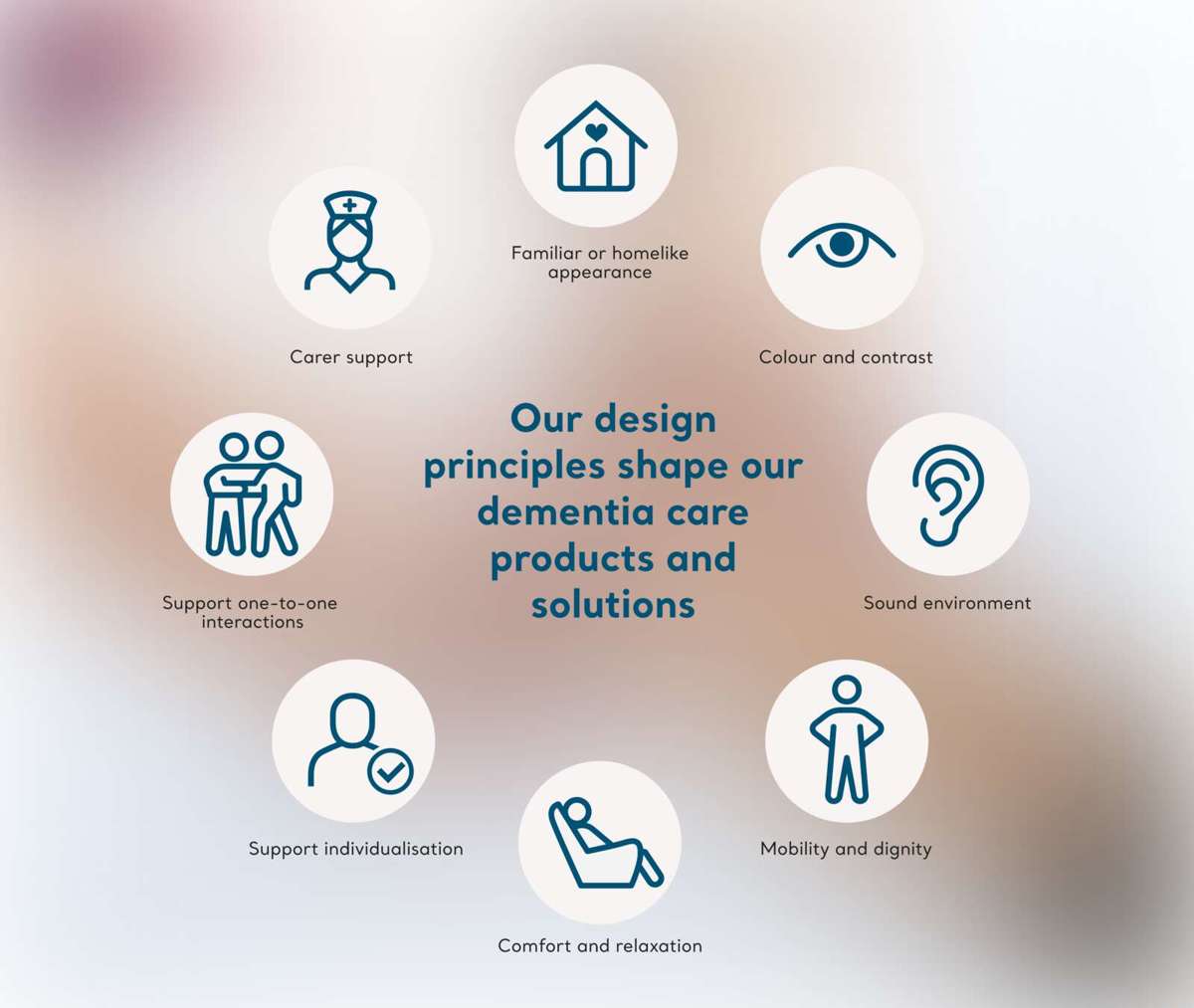 Designing for dementia
Empowering movement is at the heart of everything we do. And it's at the core of our design principles for both acute and long-term care products. Our design principles ensure that we
continue to meet the evolving needs and challenges of today's care environments, with a focus on the criteria shown above.

Supporting person-centred care
Creating a foundation of support that allows you to focus on a person-centred approach to care is key to enhancing quality of life for a person living with dementia. The principles of person-centred care assert the human value of people living with dementia. It is an approach that recognises the individuality of the resident, their personality and how their life experiences influence their response to their condition. It also emphasises the importance of relationships and interactions with others. Person-centred care is internationally recognized as a best practice model of care for people with dementia² and is recommended in international policy and practice guidelines³.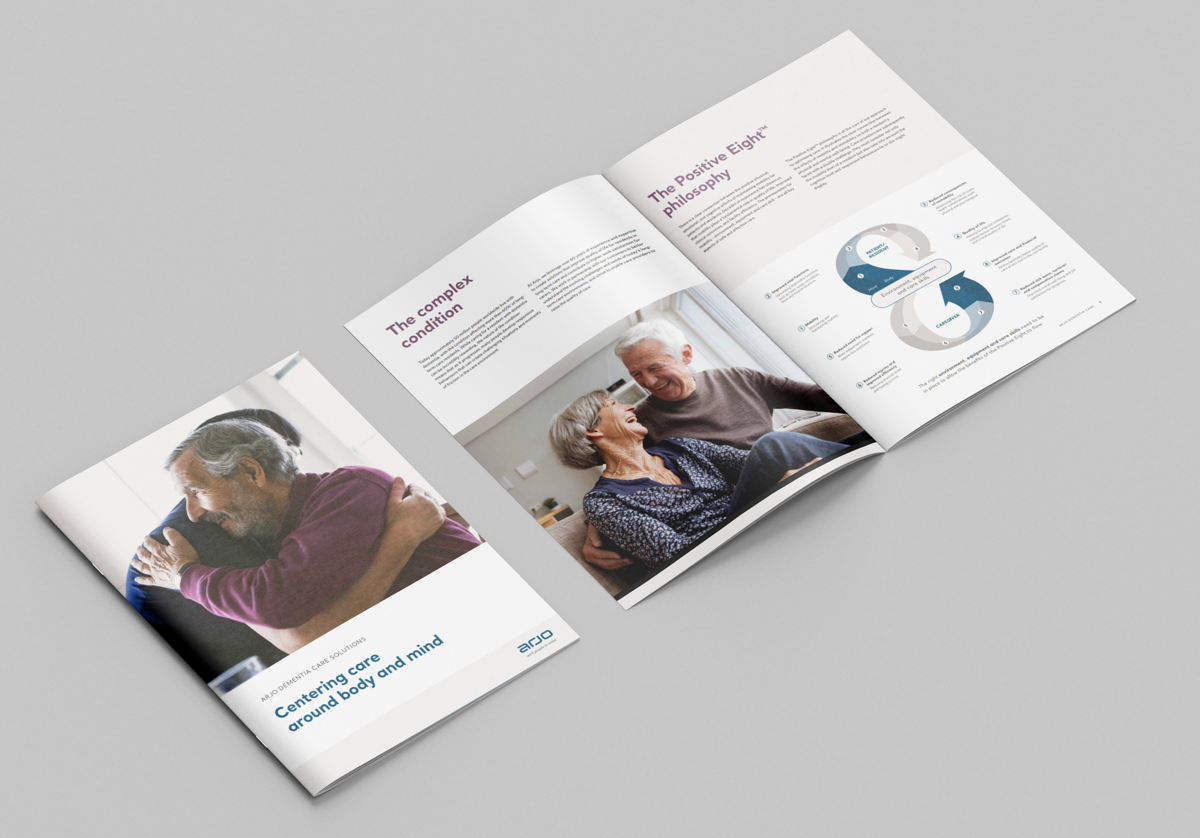 Dementia Solutions Brochure
While caring for a resident with dementia can be incredibly rewarding, the nature and complexity of the condition means that as it progresses many people develop responsive behaviors that can create challenging situations and moments of friction in the care environment. Read more in our Dementia Solutions Brochure.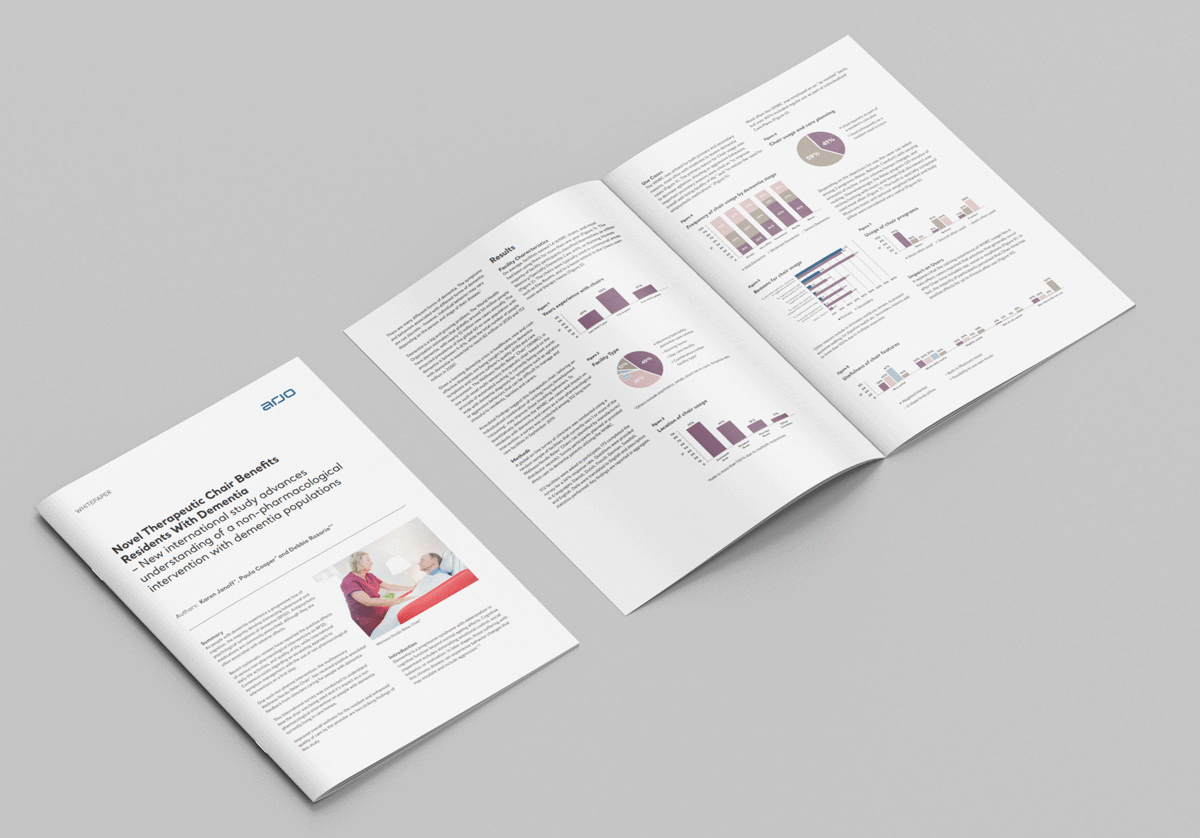 Whitepaper: Novel therapeutic chair benefits residents with dementia
The Wellness Nordic Relax Chair is Arjo's key non-pharma solution for person-centred dementia care. Automated programmes help carers respond to dementia care challenges and 9 out of 10 recommend it.³

What else do carers think? Read the whitepaper to find out.

Meeting the needs of dementia care
Many of our products are designed with dementia care in mind and are certified as dementia friendly by the Dementia Services Development Centre (DSDC).
The Dementia Services Development Centre (DSDC) is an international centre of knowledge and expertise dedicated to improving the lives of people with dementia. Recognised worldwide as leaders in the field of dementia design, DSDC offers a bespoke design consultancy service for the review, accreditation, and rating of products for dementia-inclusive environments.
Alzheimer's Disease International. World Alzheimer Report 2018. London: Alzheimer's Disease International; 2018.

​

Whitepaper. November 2020.