Dementia Care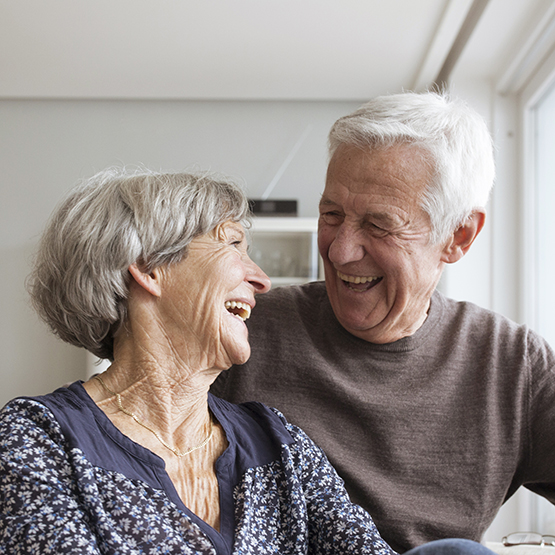 Centring care around body and mind
Today, approximately 50 million people worldwide live with dementia, with the condition affecting more than 60%¹ of longterm care residents. While caring for a resident with dementia can be incredibly rewarding, the nature and complexity of the condition means that as it progresses many people develop responsive behaviours that can create challenging situations and moments of friction in the care environment.

As the number of residents living with dementia continues to rise, so does the need for support - both at a carer and facility level. For carers and their residents living with dementia, we deliver non-pharmaceutical solutions that enable a person-centred approach to essential routines designed to reduce moments of friction around the clock.
Facilitate smoother activities of daily living
In an environment where intimate care routines can entail a moment of friction, our solutions are designed to make every-day tasks easier for carers and comfortable for residents.
Enable one-to-one interactions
Many Arjo solutions are designed to be used by a single carer, are easy and intuitive to use, and integrate across the care pathway. We strive to enable carers to deliver one-to-one care with less time focused on task- based necessities - and more time for quality interactions.
Support a calm and dignified care environment
Equally important to activities of daily living is the need to create and capture positive moments that promote contentment and joy. Extending beyond essential routines and bodily needs, our solutions can bring wellness, calmness and dignity to residents and benefit the overall care environment.

References
1. Alzheimer's Disease International. World Alzheimer Report 2018. London: Alzheimer's Disease International; 2018.