The recent World Health Organisation Guidance regarding the management of
Covid-19 patients, stresses the importance of actively mobilising ICU patients as early
as realistically possible in the course of the illness, when safe to do so.1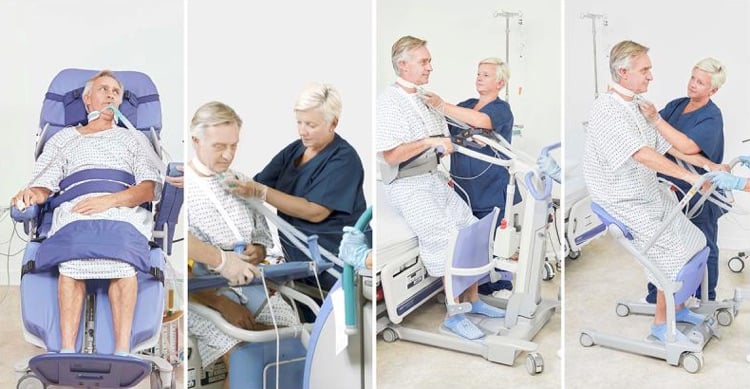 In the current situation, we understand rehabilitation needs to be tailored to each
patient, and mobility interventions may start later than normal. With comprehensive
solutions for mobilising patients both in ICU and during recovery on the ward, our aim
is to support you with appropriate tools, to help you meet these unique circumstances.
To learn more about our standing and raising aids including the Sara Combilizer, a
multi-functional tool for mobilisation of patients out of bed in the acute care settings,
in particular at ICU's click here.
Clinical management of severe acute respiratory infection (SAR2I) when COVID-19 disease is suspected WHO Interim guidance March 2020.