Carers and their residents living with dementia, have been hit hard by Covid-19. Restrictions to walks outside and visits from loved ones have disrupted the essential routines underlying patient-centric care. And Covid-19 precautions such as social distancing and the avoidance of physical contact have aggravated the situation. The resulting confusion and agitation affects patients, their caregivers and the calmness of the environment in which they work and live.
Care in the time of Covid-19
We support caregivers with non-pharmaceutical solutions that enable them to take a person-centred approach to essential routines. Even in these times of Covid-19, our aim is to help caregivers reduce moments of friction around the clock.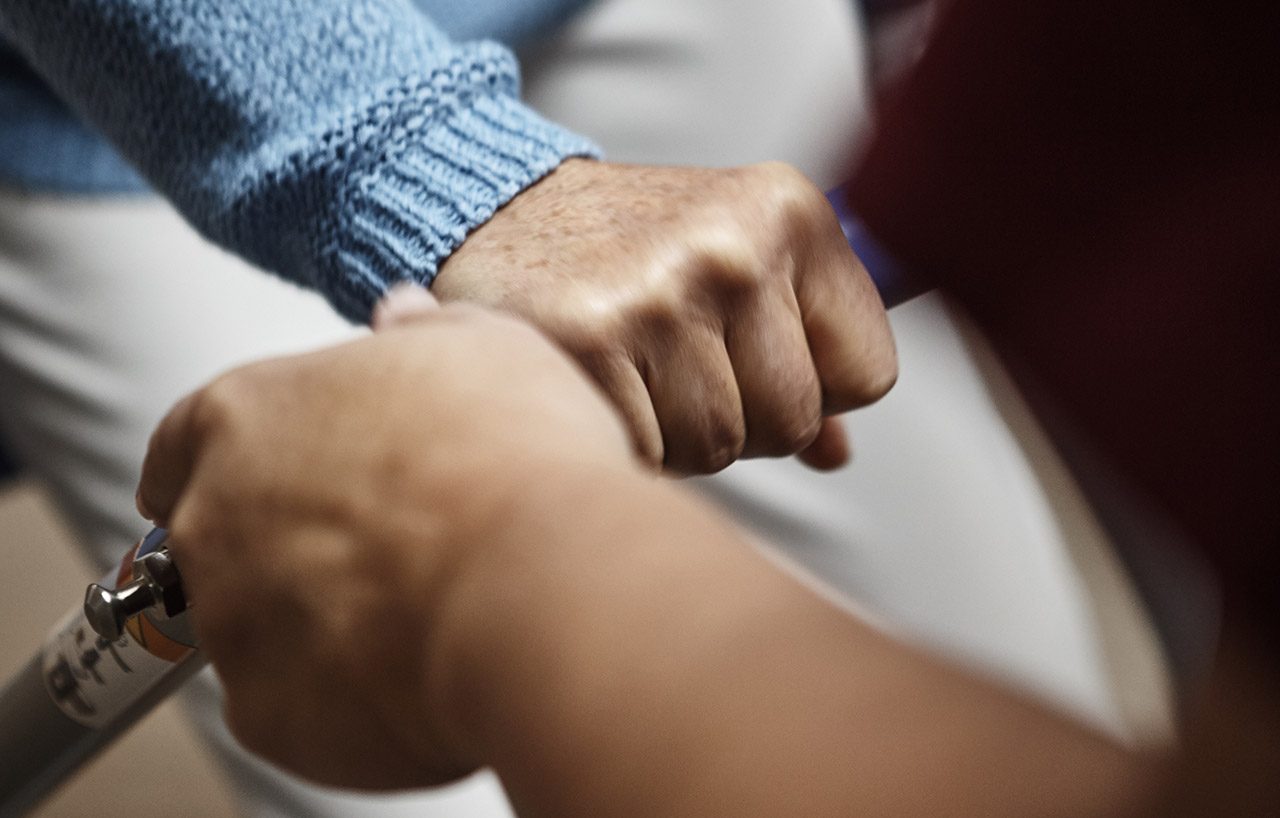 Promote a calm, dignified care environment
Dementia is a complex condition. People living with dementia often develop responsive behaviours as the condition progresses. Our solutions aim to enable positive one-to-one interactions with a view to facilitating smoother activities and a calm, dignified care environment.

Three of our specialised dementia solutions, Carendo®, Sara® Flex and Sara® Stedy, have been recognised with DSDC Dementia Design Product Accreditation. We also provide guidance on how to use our solutions in dementia care settings.

Learn more about our person-centred dementia care portfolio.