How many sit-to-stand transfers do caregivers perform with their patients per day?
---
2021-04-21T22:00:00.0000000Z
Promoting mobility among patients and residents in care facilities is critical for healthy daily lives.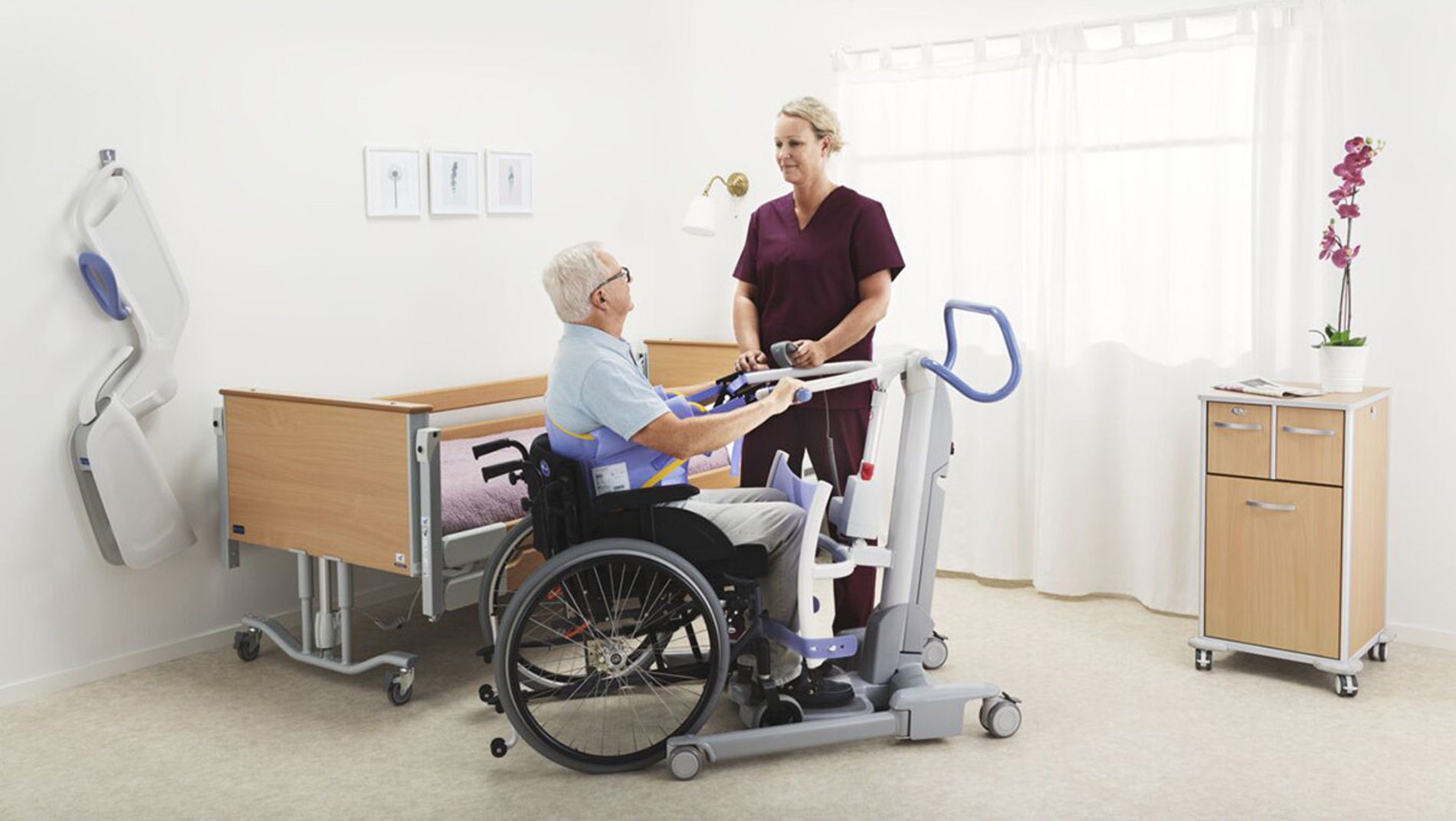 Helping those with limited or reduced mobility to perform their everyday tasks such as bathing, resting and dressing, may require standing and raising transfers performed by caregivers multiple times a day.
The infographic below shows the potential frequency of these standing and raising transfers performed with the aid of a caregiver.
This infographic is based on mobility level of a resident who is incapable of performing daily activities without assistance, but is able to contribute to the action or perform part of the action independently. To safeguard against caregiver risk factors of lifting heavy loads or against potential resident risk of falls, assistive devices should be used for transfer.¹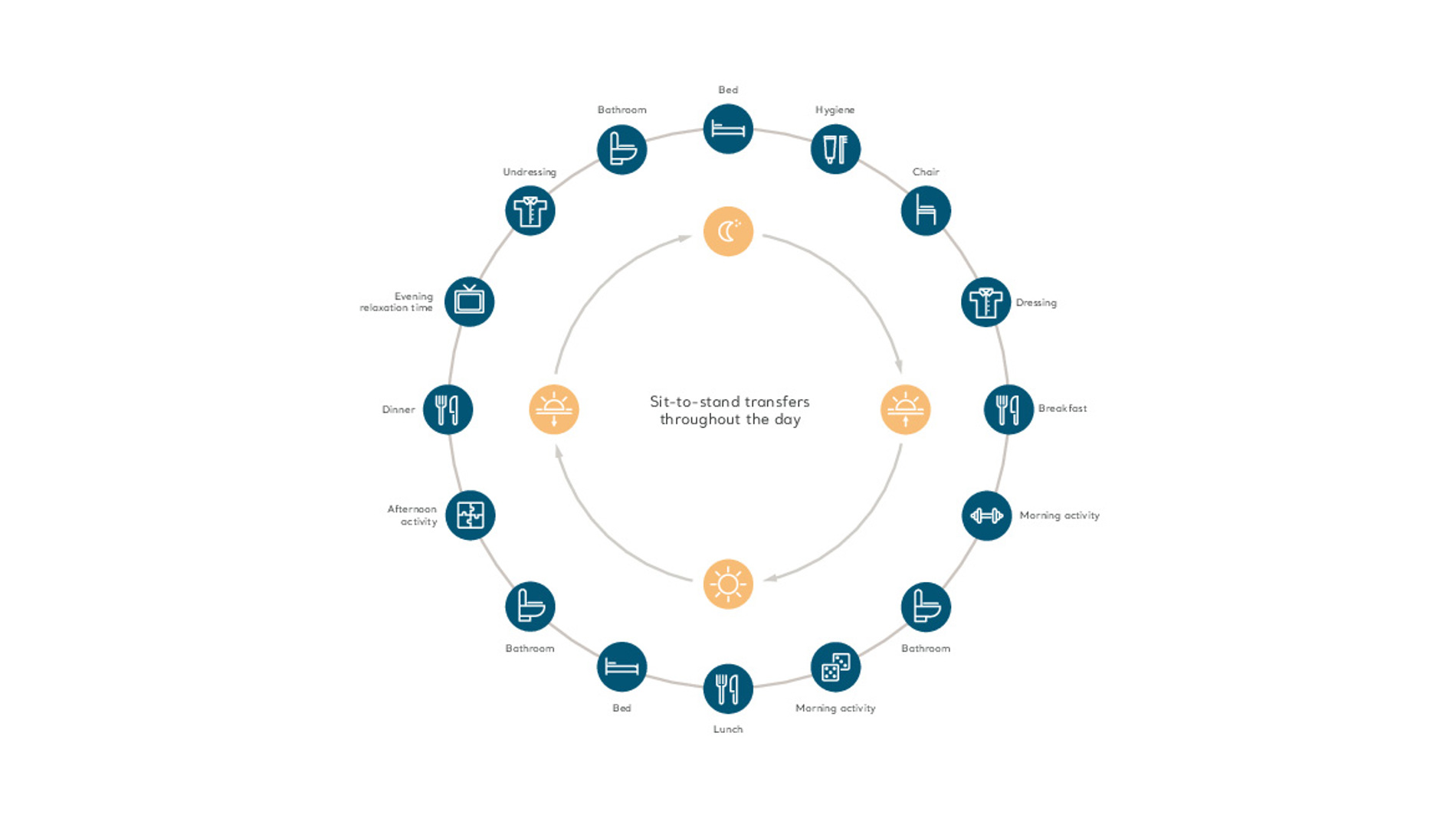 The daily journey infographic gives an example of the daily transfers for a patient during a 24 hour period.
Since there are a number of transfers being performed, the daily journey highlights the importance of having good lifting/transfer solutions for both patient and caregiver. The daily tasks highlighted in yellow show when a transfer and standing and raising aid is potentially needed.

References:
1. Water, T. (2007) When is it safe to manually lift a patient? American Journal of Nursing 107 (8), 40-45