Pressure injury prevention solutions
As the population and patient age continues to rise, clinicians are faced with increasing challenges in healthcare provision. These challenges include pressure injuries; wounds characterized by localized injury to the skin and/or underlying tissue, usually over a bony prominence as a result of pressure, pressure in combination with shear.¹
Early and Targeted Intervention is key
Learn more about how our Early and Targeted Intervention Kit supports you in setting a new standard of clinical excellence by:

• Ensuring early, objective, and anatomically specific risk assessment
• Offering comprehensive solutions to enable tailored intervention
• Driving and sustaining improved clinical outcomes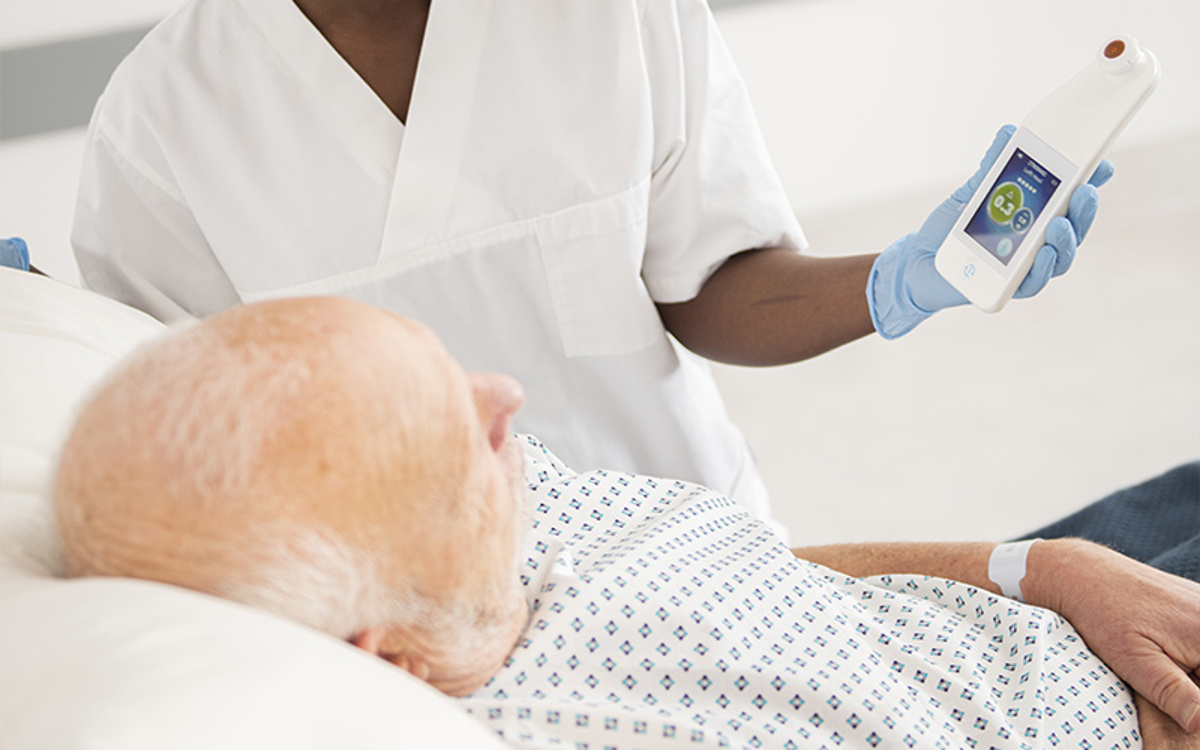 Provizio® SEM Scanner
Provizio SEM Scanner empowers you with the ability to deliver objective and anatomically-specific pressure injury risk assessment, ensuring a 5 day¹ window of opportunity to deploy a targeted and tailored pressure injury prevention strategy that helps minimise pressure injury incidence and helps reduce overall cost and time to care.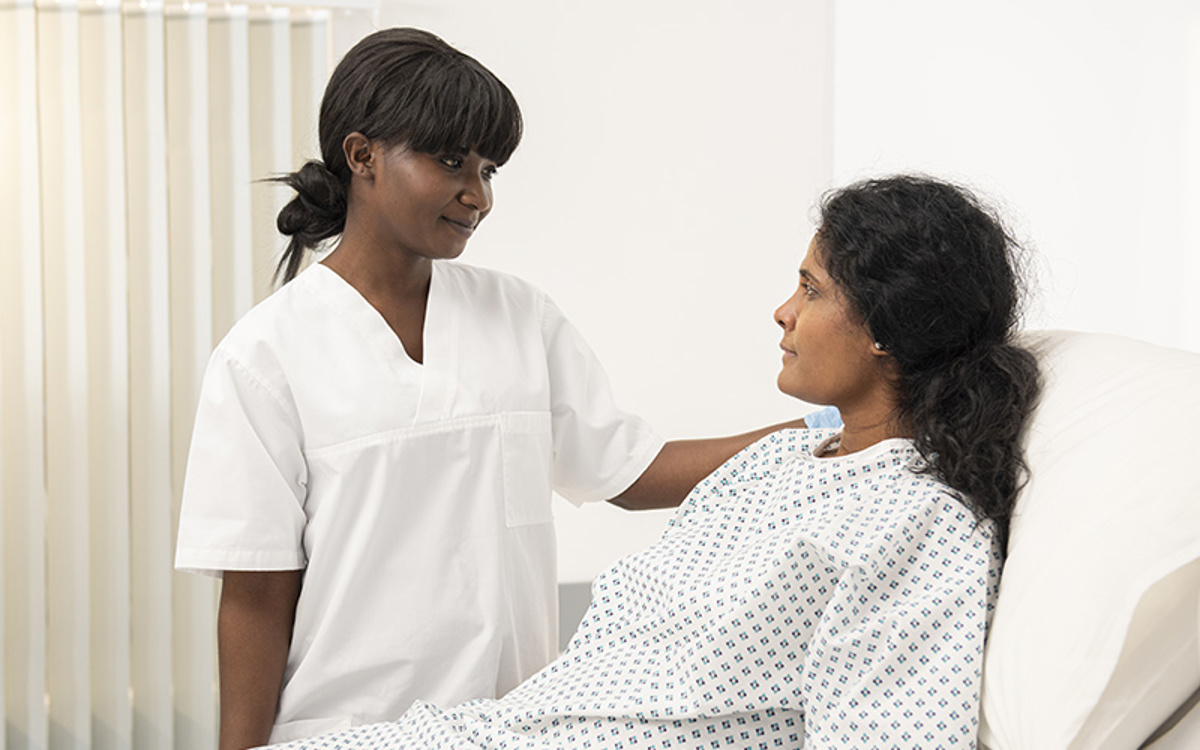 EPUAP – NPIAP - PPPIA Clinical Practice Guideline 2019
The launch of the 2019 guideline represents a truly international perspective on pressure injury prevention and management, reflecting multidisciplinary expertise, key opinion leader insight, and cutting edge research from around the world.
Our clinical focus report spotlights how our tailored solutions can help you align with the latest best practice guidelines.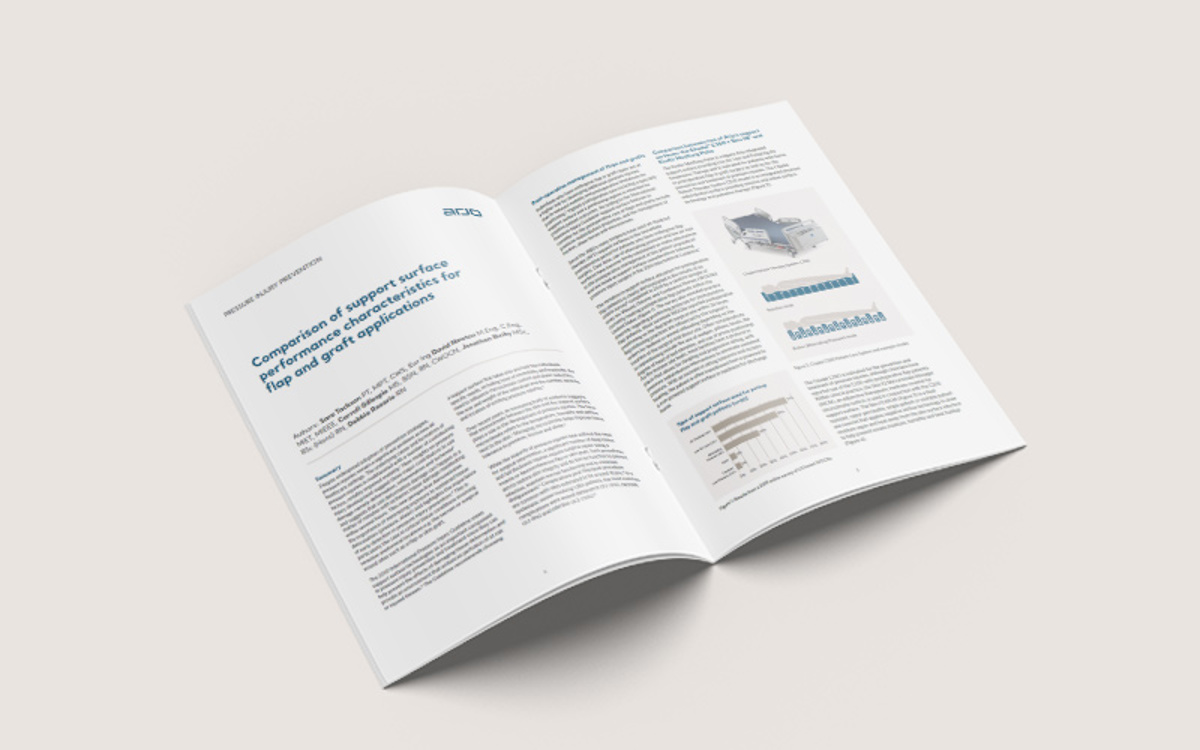 Flap and graft applications
Learn how the Citadel® C200 patient care system compares to another support surface widely used for post-operative Flap and Graft applications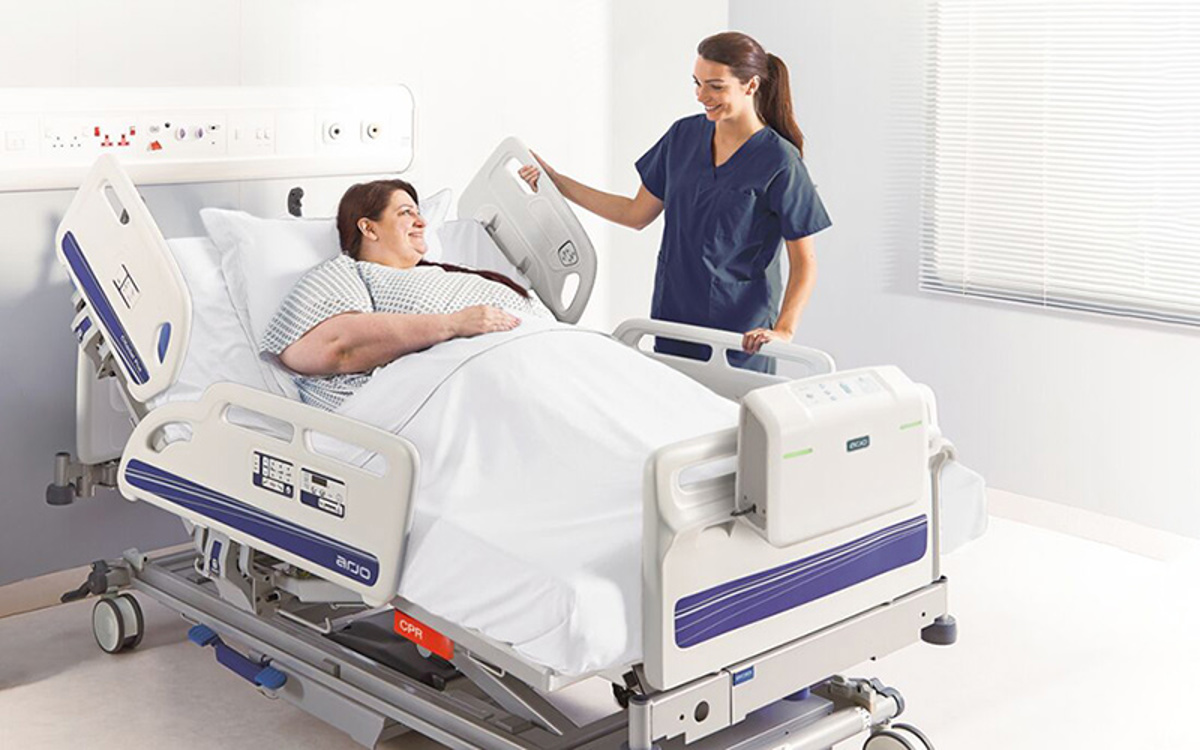 Auralis® Plus - Supporting a seamless bariatric care environment
Intelligent, dual-therapy system combined with integrated compatibility for advanced microclimate management, supports the provision of a seamless and tailored bariatric system for the prevention and management of pressure ulcers.
Prone positioning with Nimbus Professional
Allowing caregivers to completely deflate individual cells under the patient's body, Nimbus Professional provides an adaptable solution for the management of highly vulnerable areas.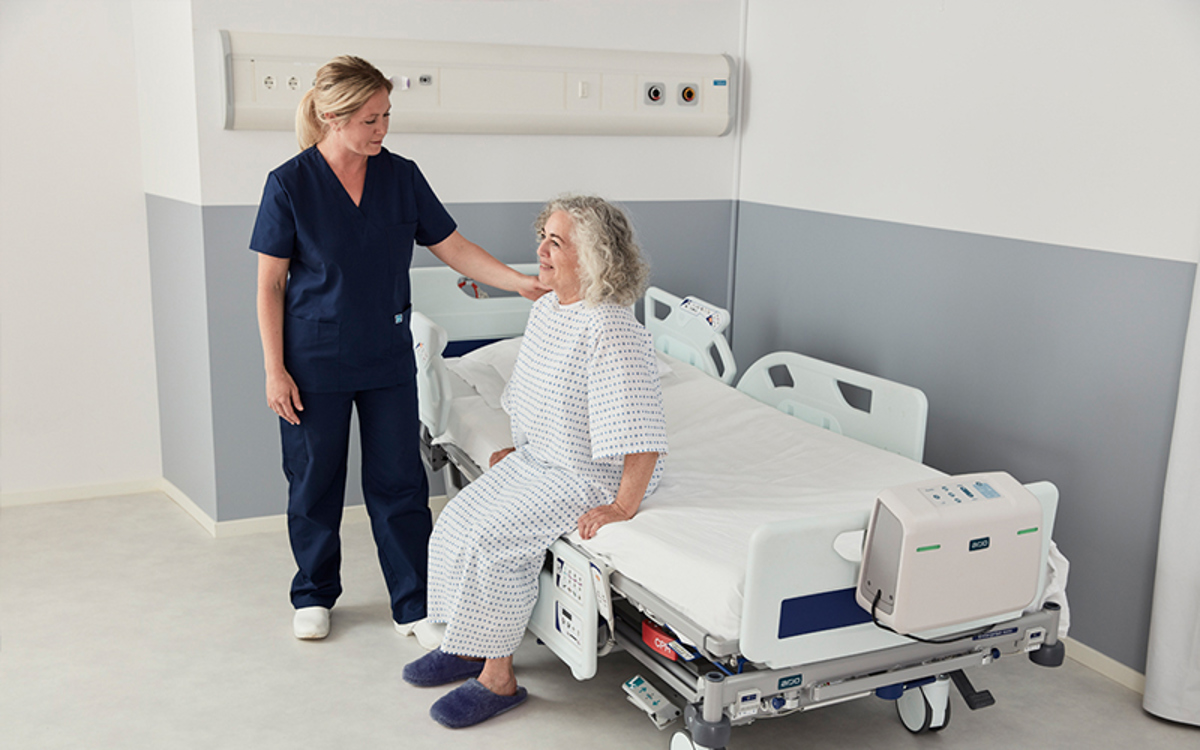 Auralis™ Alternating Pressure System
Designed for high acuity patients with limited mobility and compromised skin integrity, the Auralis Alternating Pressure Mattress System assists you in managing your patient's needs to minimize the risk and burden of pressure injury.


"A pressure sore can make or break"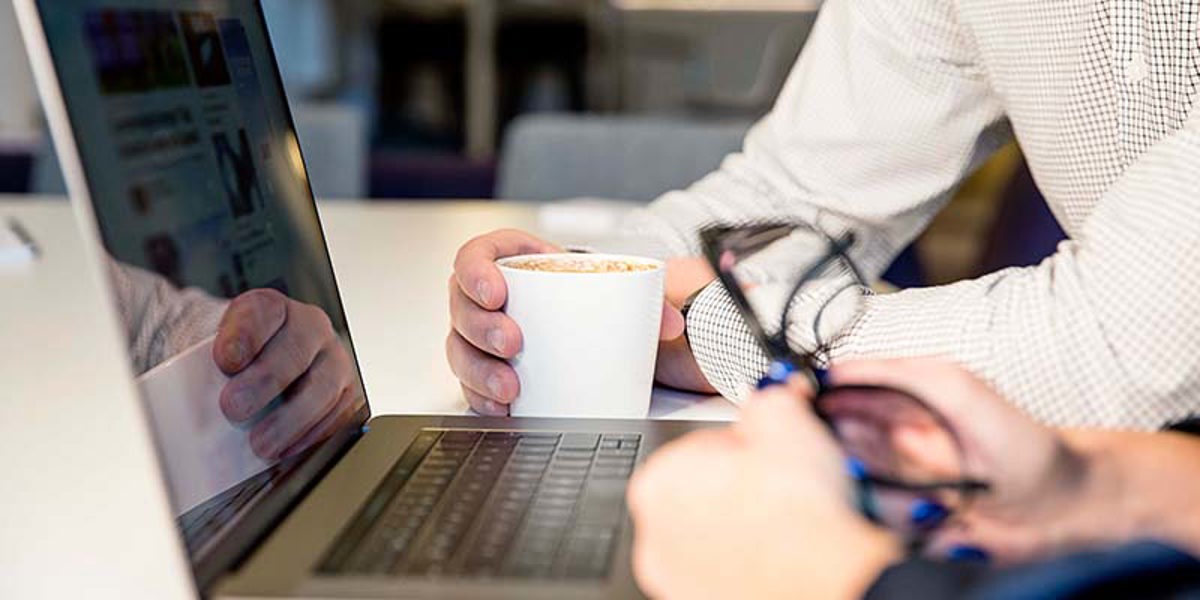 Elevate the pressure injury prevention pathway in your care environment
Get in touch with us to find out more about how we can support you to reduce the occurrence of pressure injury prevention in your care facility.

References
1. National Pressure Ulcer Advisory Panel, European Pressure Ulcer Advisory Panel and Pan Pacific Pressure Injury Alliance. Prevention and Treatment of Pressure Ulcers: Clinical Practice Guideline. Emily Haesler (Ed.). Cambridge Media: Osborne Park, Western Australia; 2014.
2. Dealey C, Posnett J, Walker A. (2012). The Cost of Pressure Ulcers in the United Kingdom. Journal of Wound Care. 21(6):261-266.
3. Brem H, Maggi J, Nierman D et al. (2010). High Cost of Stage IV Pressure Ulcers. Am J Surg. 200:473-477.
4. AHRQ. Never Events. 2017. https://psnet.arhq.gov/primers/primer/3/never-events. Accessed August 2017.
5. Bennett G, Dealey C, Posnett J. (2004). The Cost of Pressure Ulcers in the UK. Age Ageing. 33(3):230-235.
6. Padula WV, Mishra MK, Makic MB, Sullivan PW. (2011). Improving the Quality of Pressure Ulcer Care with Prevention: A Cost-Effective Analysis. Med Care. 49(4):385-392.
7. Nguyen KH, Chaboyer W, Whitty JA. (2015). Pressure Injury in Australian Public Hospitals: A Cost-of-Illness Study. Aust Health Rev. 39(3):329-336.
We are here for you!
Can't find what you are looking for? Let us help.