When prone positioning is adopted, caregivers face challenges in preventing pressure injuries to their patients due to:³
A lack of subcutaneous fat and protection over weight-bearing pressure points.
Prolonged tissue loading with prone sessions of 16 hours or more a day.
High levels of skin moisture.
Increased shear and friction during repositioning
A support surface can provide pressure redistribution, microclimate management, and other therapeutic functions which help reduce the risk of patients developing pressure injuries in the prone position.
In the prone position
Beds and integrated systems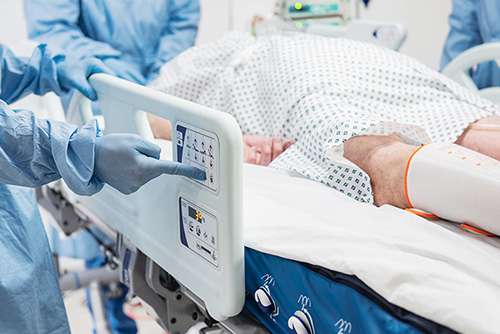 Entreprise® range of beds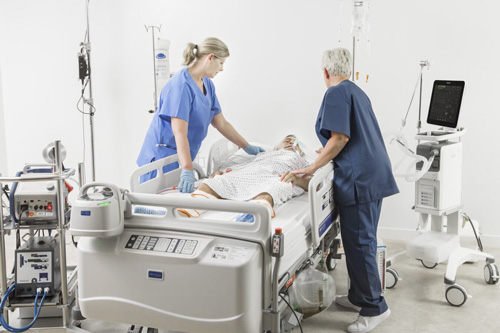 Citadel® C200 Patient Care System
Therapeutic support surfaces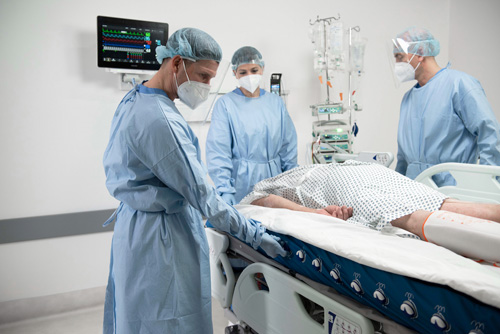 Nimbus Professional alternating pressure system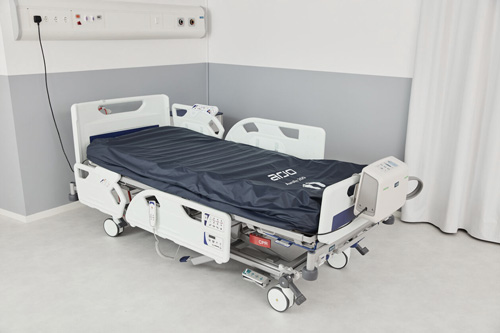 Arjo range of therapeutic support surfaces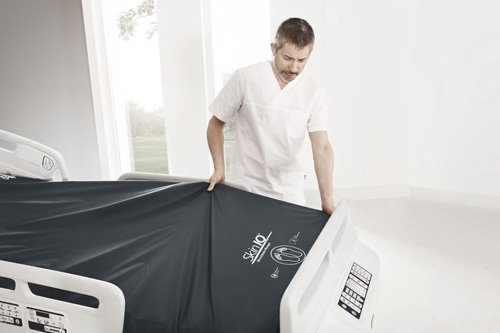 Skin IQ - Microclimate Manager
References


Girard, R., Baboi, L., Ayzac, L., Richard, J. and Guérin, C., 2013. The impact of patient positioning on pressure ulcers in patients with severe ARDS: results from a multicentre randomised controlled trial on prone positioning. Intensive Care Medicine, 40(3), pp.397-403.
Bunker, D. and Thomson, M., 2015. Chin Necrosis as a Consequence of Prone Positioning in the Intensive Care Unit. Case Reports in Medicine, pp.1-3.