How is mechanical prophylaxis used in VTE Prevention?
---
2021-01-27T23:00:00.0000000Z
Venous Thromboembolism (VTE) is a leading cause of death and disability worldwide but research suggests that it can be preventable through evidence-based prevention strategies. Learn more about mechanical prophylaxis and Intermittent Pneumatic Compression (IPC) with our downloadable summary below.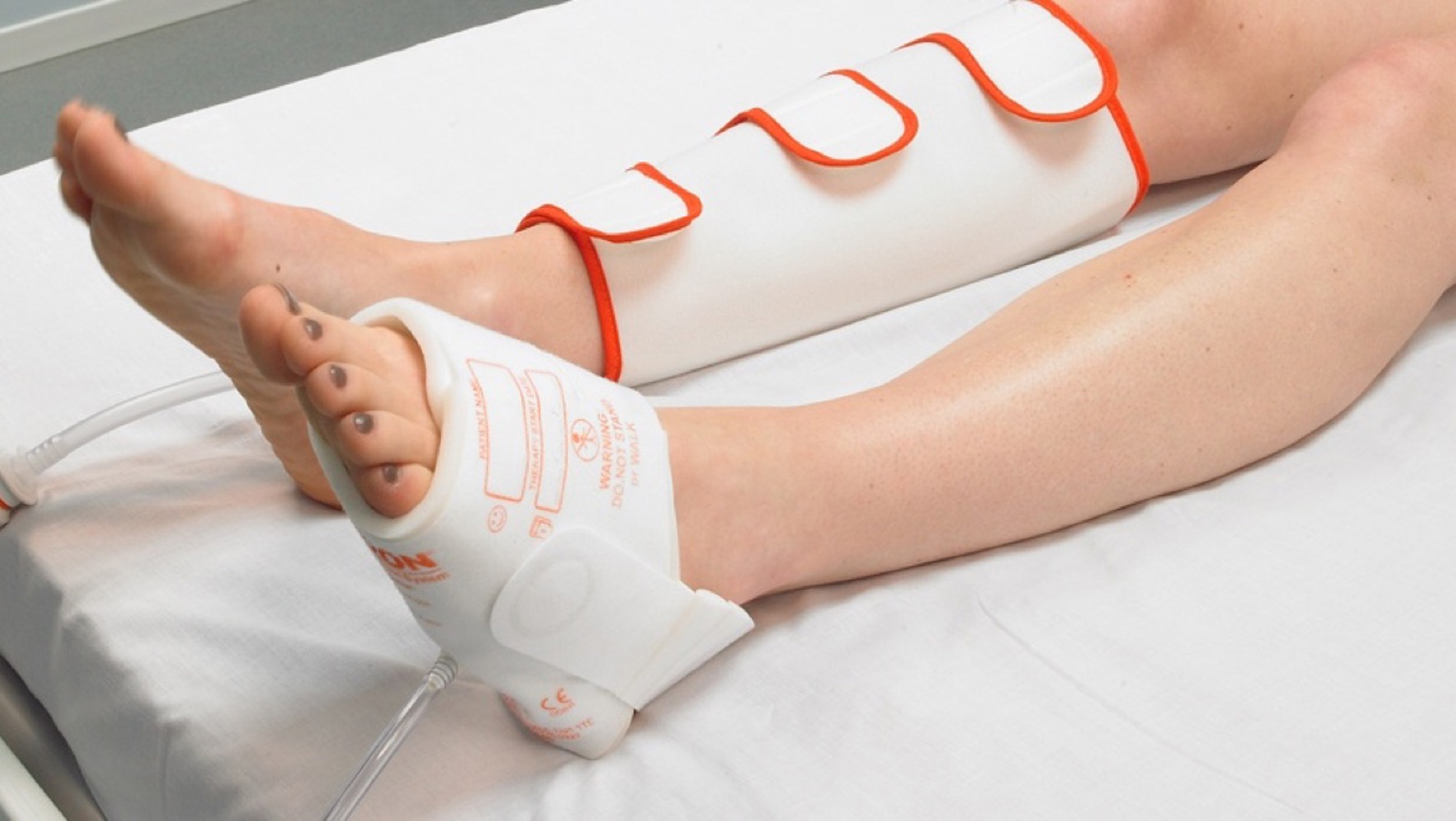 Mechanical prophylaxis, where non-pharmacological methods are used to prevent Venous Thromboembolism (VTE), is a recommended therapy for a range of patients. It's an important part in VTE prevention, particularly where there are contraindications to pharmacological prophylaxis, or where a patient is at risk of bleeding. Mechanical prophylaxis uses non-invasive medical devices rather than medication, in VTE prevention. The use of intermittent pneumatic compression (IPC) provides one method of mechanical compression.
Preventing VTE with Intermittent Pneumatic Compression
The use of Intermittent Pneumatic Compression (IPC) is a well established means of preventing VTE. Evidence based research and international guidelines supports the use of IPC in a wide variety of patients, at risk of developing VTE. As a non-invasive method of VTE prophylaxis, IPC can be used either as a sole prevention modality for those patients at high risk of bleeding or is very commonly used in combination with pharmacological prophylaxis for high risk patients1. IPC works by moving blood from the deeper veins, by the intermittent inflation and deflation of a garment. A powered device uses an inflatable calf, thigh length or foot compression garment, to simulate the natural process of walking.
There are many different devices, pumps and garments when it comes to IPC. All IPC devices have the same purpose; to move blood from the deep veins back into the central venous system2. Calf or thigh length garments are common, delivering either uniform compression through a single air bladder or sequential compression through a series of air bladders. As pressure increases, so too does blood flow and vein distension, flushing the valve pockets where clots are thought to originate.
References:
1. Kakkos SK, Caprini JA, Geroulakos G et al. Combined intermittent pneumatic leg com pression and pharmacological prophylaxis for prevention of venous thromboembolism. Cochrane Database of Systematic Reviews. Wiley & Sonds.
2016; 9. www.cochranelibrary.com
2. Morris RJ & Woodcock JP. Evidence based compression. Prevention of stasis and deep vein thrombosis. Annals of Surgery. 2004; 239(2): 162-171.