Your partner in facility design
Your global partner with a local presence
Since 1957, we have been driven by a mission to improve quality of
life for people affected by reduced mobility and age-related health
challenges. With products and solutions that helps to ensure ergonomic patient
handling, personal hygiene, disinfection, and the prevention of pressure
injury and venous thromboembolism, we help professionals across care
environments to continually raise the standard of safe and dignified
care - in over 100 countries worldwide.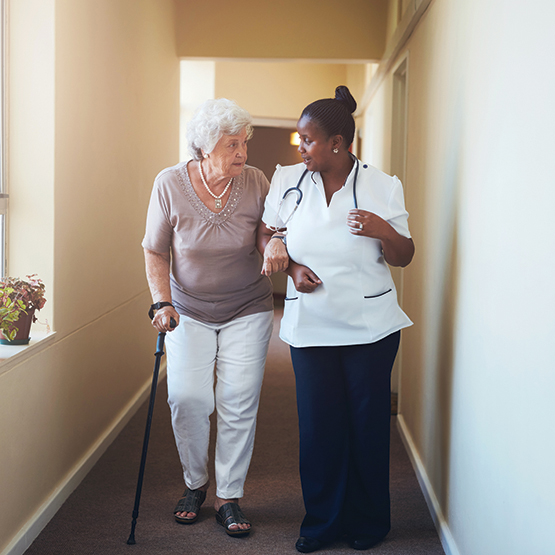 Supporting you from the very beginning
Arjo is a collaborative partner in many health care facility projects and we know that it is vital to plan for the right equipment and space from the very beginning in order to avoid unnecessary costs due to last-minute construction variations.

Our comprehensive portfolio spans key areas of daily personal care routines with a range of high-quality products, training, services, assessment tools, design and consulting resources to create integrated solutions to enhance care, quality and efficiency.

We offer support throughout a project from early advice on room layouts and space requirements to drawings support and equipment installations. You can count on our project teams to be there to support you from conception to completion of your project.


Insights and advice
Our advisors help you analyse your care facility's needs for working space, mechanical aids and staff training with a tailored plan to create the best conditions for a safe patient handling environment.

Services
• Facility assessment
• Requirement analysis
• Working environment analysis
• Space planning

Assessment tools
• Positive Eight
• Mobility Gallery
Facility planning
For the early stages of a project we provide practical advice on planning and designing care facilities, and design inspiration for different types of rooms.

Space requirements
• Advice and recommendations
• 2D drawings
• Turning radii

Room examples and information
• Toilet and shower
• Central bathing area
• Soiled utility room

Products drawings
• 2D drawings
Design support
We support facility projects with installation drawings and other technical specifications, as well as easy access to product drawings and BIM objects.

Products drawings
• 3D drawings
• BIM-Objects

Product specifications

Installation drawings and
specifications
Products
Arjo can provide full specifications, technical information, drawings, installation and operating instructions for every Arjo product.

Products installations and documentation
• Full specifications
• Technical information
• Drawings
• Operating and maintenance instructions
• Commissioning and validation documentation

Training and In-service support