PIP during the global pandemic: Prone Positioning
Pressure injuries are a preventable medical condition, usually caused by immobility in bedridden patients, developed by one out of two patients in acute care. Due to the excessive financial, economic and psychological cost of pressure injuries, there is considerable "pressure" on healthcare systems to reduce incidences of the condition.
The newly emergent novel Coronavirus (COVID-19) has been identified as the cause of an outbreak of a highly infectious severe respiratory infection that has and continues to affect all corners of the globe.
While 80%1 with the virus will suffer mild to moderate symptoms manageable at home, the remainder will be affected much more severely necessitating aggressive intervention in hospital. Despite this a large number will deteriorate further and prone (face down, see fig.1) position will be utilised as a method to improve life threatening low oxygen levels.
"Turning and managing very sick patients face down has frequently demonstrated significant improvements importantly oxygenation and mortality."


Despite this, managing patients in the prone position for up to 16 hrs in a 24 hr period2 places the patients at significant risk of complications including pressure injury.3
Caregivers are challenged to prevent pressure injuries developing over body areas such as the face, breast region, genitals, knees and toes, not typically at risk when the patient is managed supine, but at high risk when patients are in the prone position.
Support surface selection, is therefore an important component of the pressure injury prevention strategy to be deployed with this high risk patient population.
The Nimbus Professional alternating pressure mattress replacement system includes 'Zoned wound valve technology' (see fig.2 & fig.3), designed to specifically help off-load vulnerable body areas, providing an appropriate support surface solution when prone positioning is required.
This enables the caregiver to off-load selected cells under the under parts of the body at specific risk, while the head section can be deflated to give flexibility to caregivers in managing the patients head and airway.
Clinical studies on the Nimbus product range consistently demonstrate excellent outcomes for the most vulnerable patients or those with existing wounds4-10.


(Fig.1)


(Fig.2)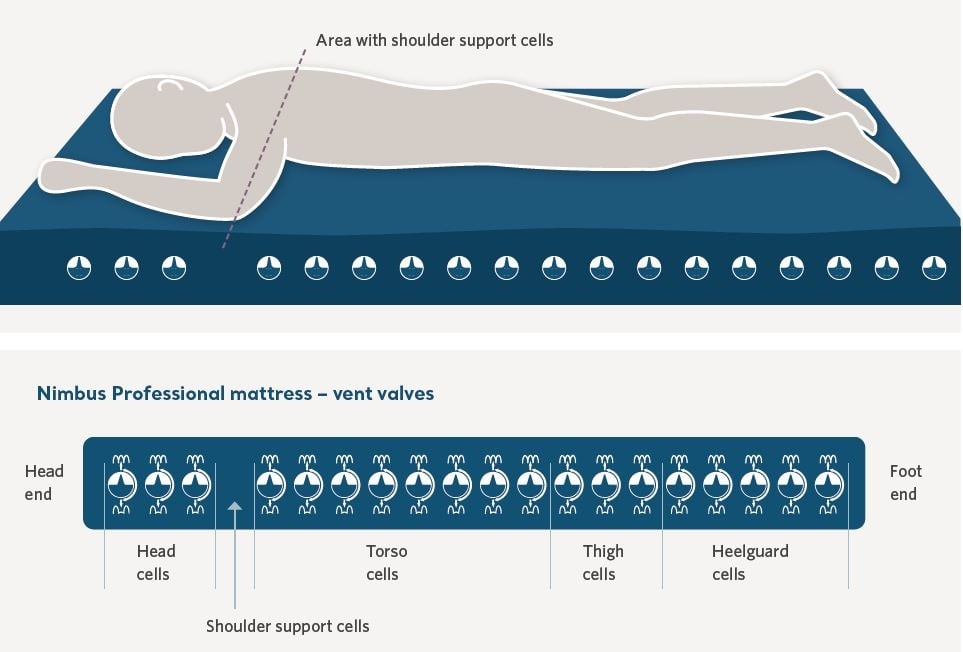 (Fig.3)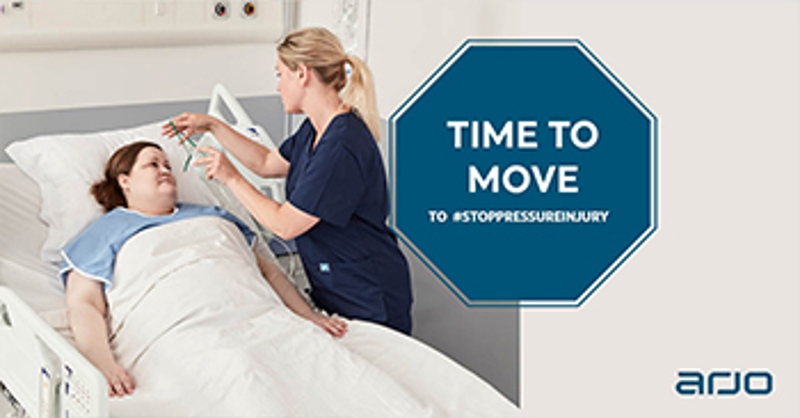 How to manage microclimate in the plus sized patient?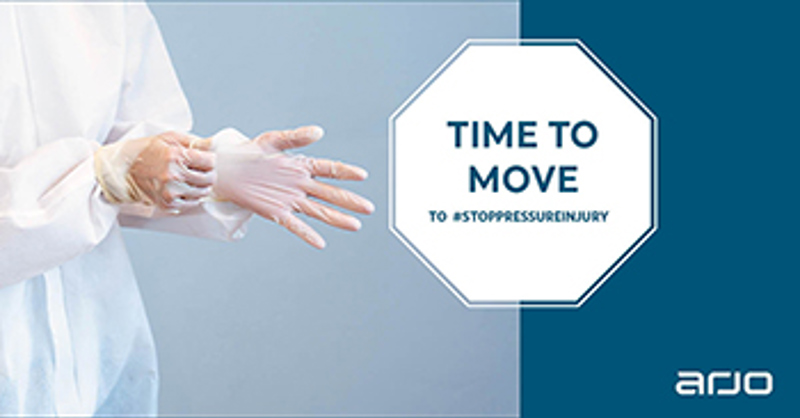 Meeting the infection control challenge when selecting a support surface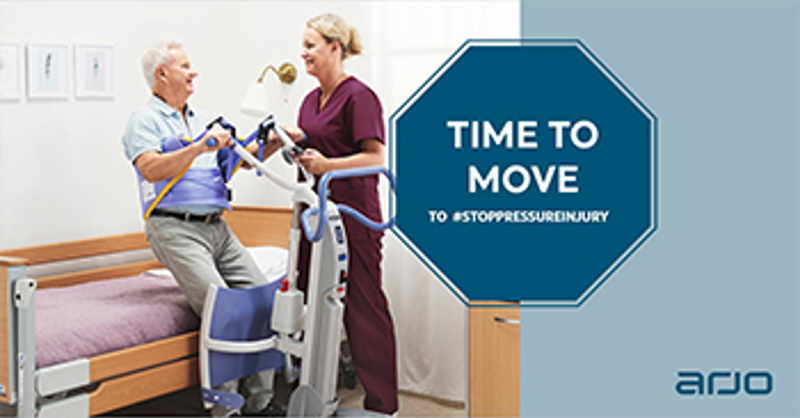 Preventing Pressure ulcers/injuries in Patients with Reduced Mobility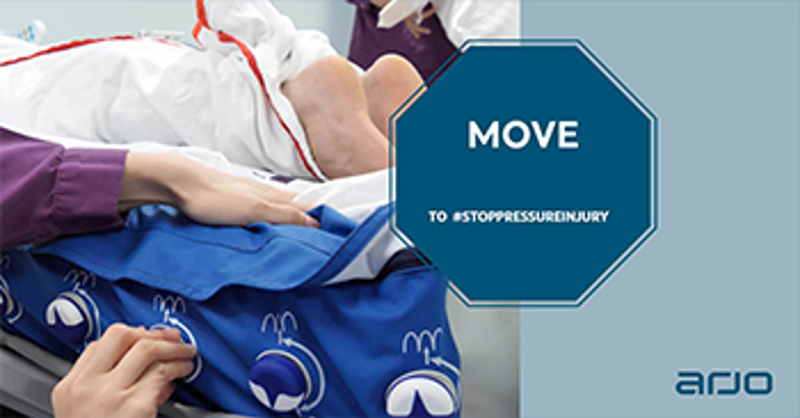 Prone Positioning and Nimbus Professional
References
1. WHO Online. Media Statement: Knowing the risks for COVID-19. First published 8 March 2020. https://www.who.int/indonesia/news/detail/08-03-2020-knowing-the-risk-for-covid-19
2. Guerin C, Reignier J, Richard JC, Beuret P, Gacouin A, Boulain T, Mercier E, Badet M, Mercat A, Baudin O, Clavel M, Chatellier D, Jaber S, Rosselli S, Mancebo J, Sirodot M, Hilbert G, Bengler C, Richecoeur J, Gainnier M, Bayle F, Bourdin G, Leray V, Girard R, Baboi L, Ayzac L, Group PS (2013) Prone positioning in severe acute respiratory distress syndrome. N Engl J Med 368:2159–2168
3. Girard R, Baboi L, et al The impact of patient positioning on pressure ulcers in patients with severe ARDS: results from a multicentre randomised controlled trial on prone positioning, Intensive Care Med (2014) 40:397–403 4. Ward C, Wubbels M, Schembri L (2012) Using Complete Pressure Off-loading and Advanced Wound Care to Treat a Complex Sacral Pressure Ulcer. Poster Presentation
4. Clancy J (2011) Winning the war against pressure ulcers. Poster presentation
5. Malbrain M, Hendriks B, Wijnands P et al (2010) A pilot randomised controlled trial comparing reactive air and active alternating pressure mattresses in the prevention and treatment of pressure ulcers among medical ICU patients. Journal of Tissue Viability 19(1):7-15
6. Finnegan MJ (2008). Comparing the effectiveness of a specialised alternating air pressure mattress replacement system and an air fluidised integrated bed in the management of post- operative flap patients. A randomised controlled study. Journal of Tissue Viability 17(1): February 2008
7. Russell L, Reynolds TM (2000) Randomised controlled trial of two pressure relieving systems. Journal of Wound Care 9(2):52-55
8. Evans D, Land L, Geary A (2000). A clinical evaluation of the Nimbus 3 alternating pressure mattress replacement system. Journal of Wound Care 9(4):181-186
9. Land L, Evans D, Geary A et al (2000) A clinical evaluation of an alternating pressure mattress replacement system in hospital and residential care settings. Journal of Tissue Viability 10(1): 6-11
10. Phillips L (2010) Nimbus range of pressure redistributing mattresses. Wounds UK, 2010, 6 (2): 116-122