Optimizing care facilities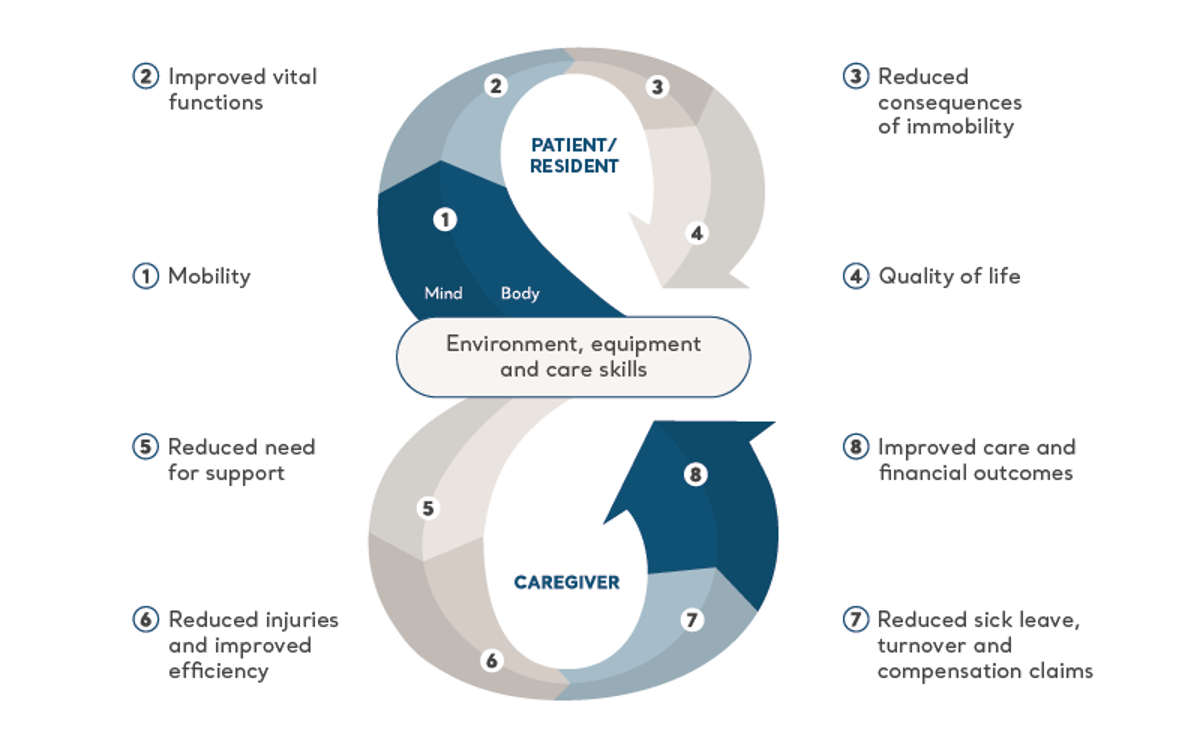 Our Philosophy - The Positive Eight
We base our work on our Positive Eight™ philosophy that starts with the combination of environment, equipment and care skills. It visualizes the potential positive effects for both caregiver and resident arising from improved mobility. By securing sufficient space, you maximize the opportunities for choosing the right equipment and applying correct work techniques, consequently optimizing the work conditions for caregivers and patients. This improves the entire care process, which results in happier, healthier and more mobile residents and patients.





Our methodology - the Mobility Gallery™
We have developed The Mobility Gallery™, a validated risk assessment tool based on five personas and their levels of functional mobility; from completely mobile and independent persons (Albert), to those who are entirely bedridden (Emma), named in alphabetic order from A to E. Based on these five personas, we have specified functional spaces that take into account recommended equipment for each mobility level and the work environment of the caregivers.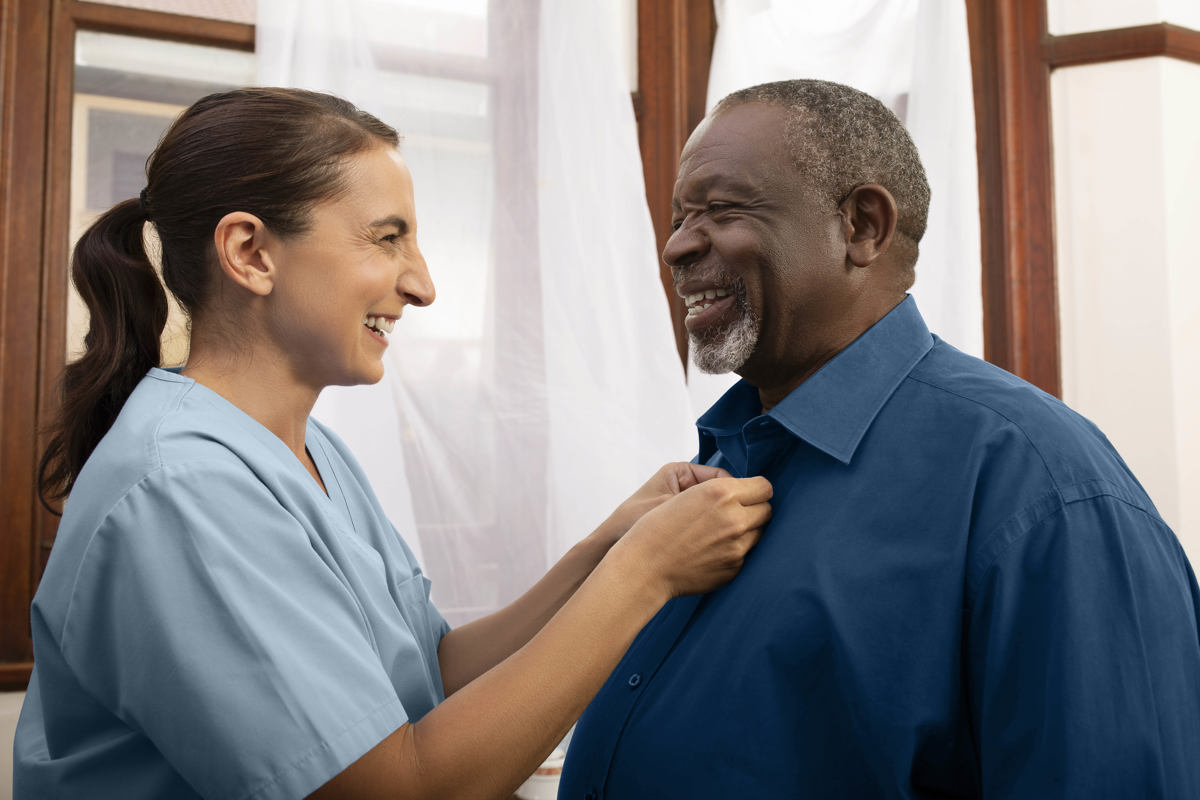 The results are real
Arjo Clinical Consulting services in the US has helped over 800 facilities. Average reduction of 78% in patient handling injuries. Data on file.

We are here for you!
Can't find what you are looking for? Let us help.