Bariatric Care Mobility Gallery
The bariatric Mobility Gallery aims to identify and assess different patients and residents in order to assist facilities in creating environments with the appropriate equipment, and correctly trained care teams with the skills and knowledge to provide safe, quality care for residents and patients with minimal risk of injury to their caregivers.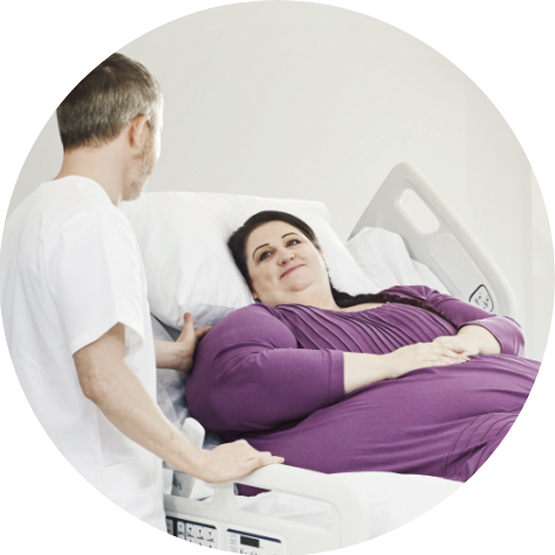 Meet the residents/patients
In both long-term care and acute care, the number of plus size patients are increasing, and many facilities do not have the correct equipment to meet their changing needs. In the case of plus-size patients and residents, choosing the right equipment may depend not just on their level of mobility, but also on their individual body shape and weight distribution as these two factors can impact how a plus size patient is assisted.