Risks for caregivers
Manually moving a patient into the prone position can be labour-intensive with each turn demanding a coordinated effort.
In addition to this, up to a third of ICU patients suffer from obesity.¹ So, if the right equipment is unavailable the manoeuvre may take up to eight caregivers to manually turn the patient to or from a prone position.
Caregivers can often find themselves adopting awkward postures (reaching, bending, twisting) as they carry out the manoeuvre in a confined, crowded bed space while protecting vital invasive lines and ventilation tubing. This, of course, puts them at risk of injury.
Reducing the risk of injury
Patient handling devices, such as ceiling and floor lift systems, enables caregivers to carry out prone positioning in a controlled manner while reducing the physical effort and the number of people required.²⁻³
When there is no access to patient lift systems, friction-reducing devices such as slide sheets offer an easy way to augment manual prone positioning practice.
Disposable repositioning slings and slide sheets are available to support compliance with infection control policies and reduce the risk of cross-contamination.

Turning to and from the prone position
Passive Lifts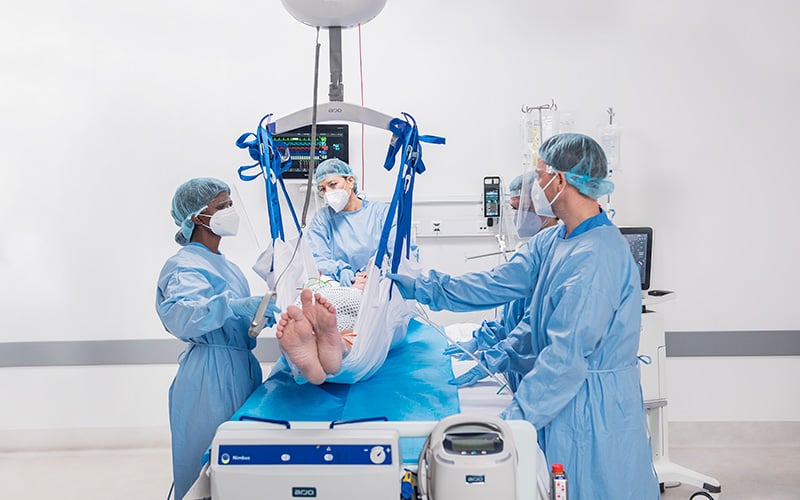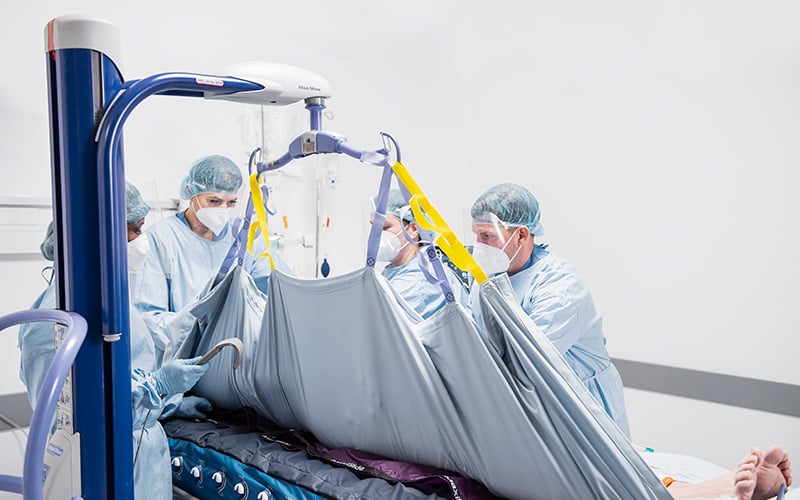 Repositioning slings and transfer sheets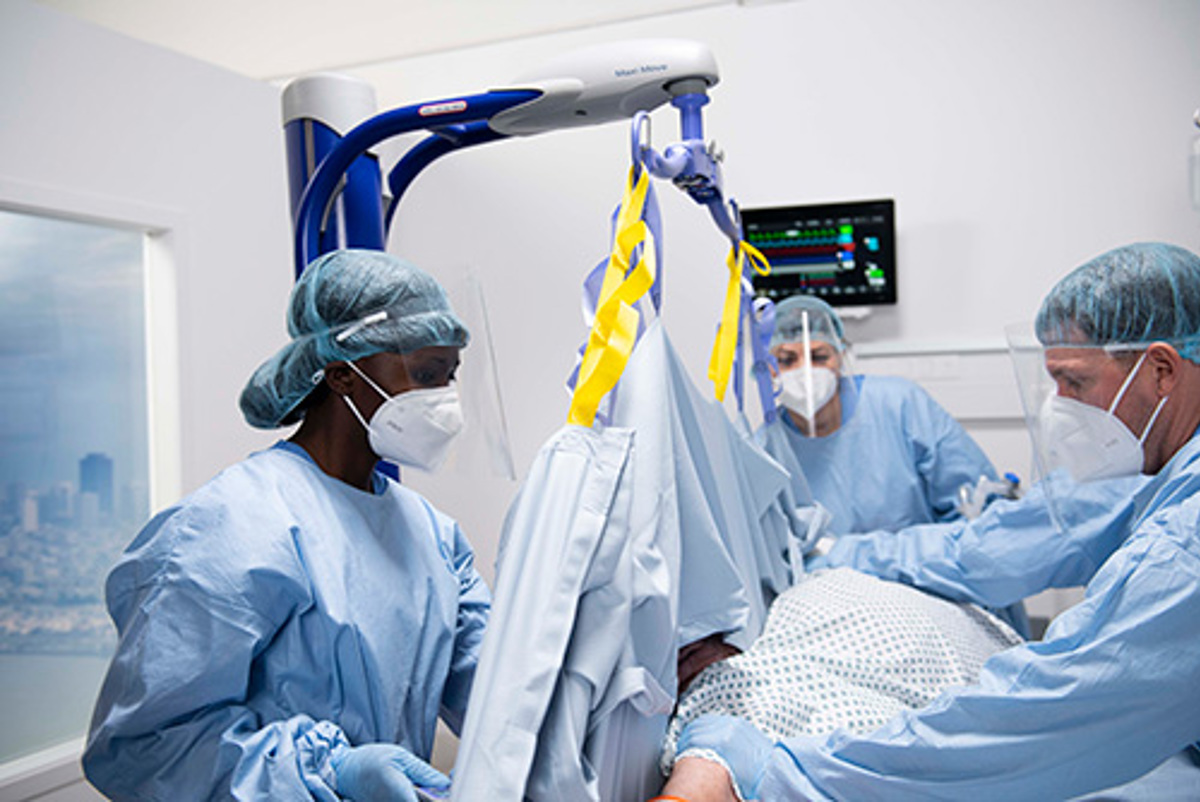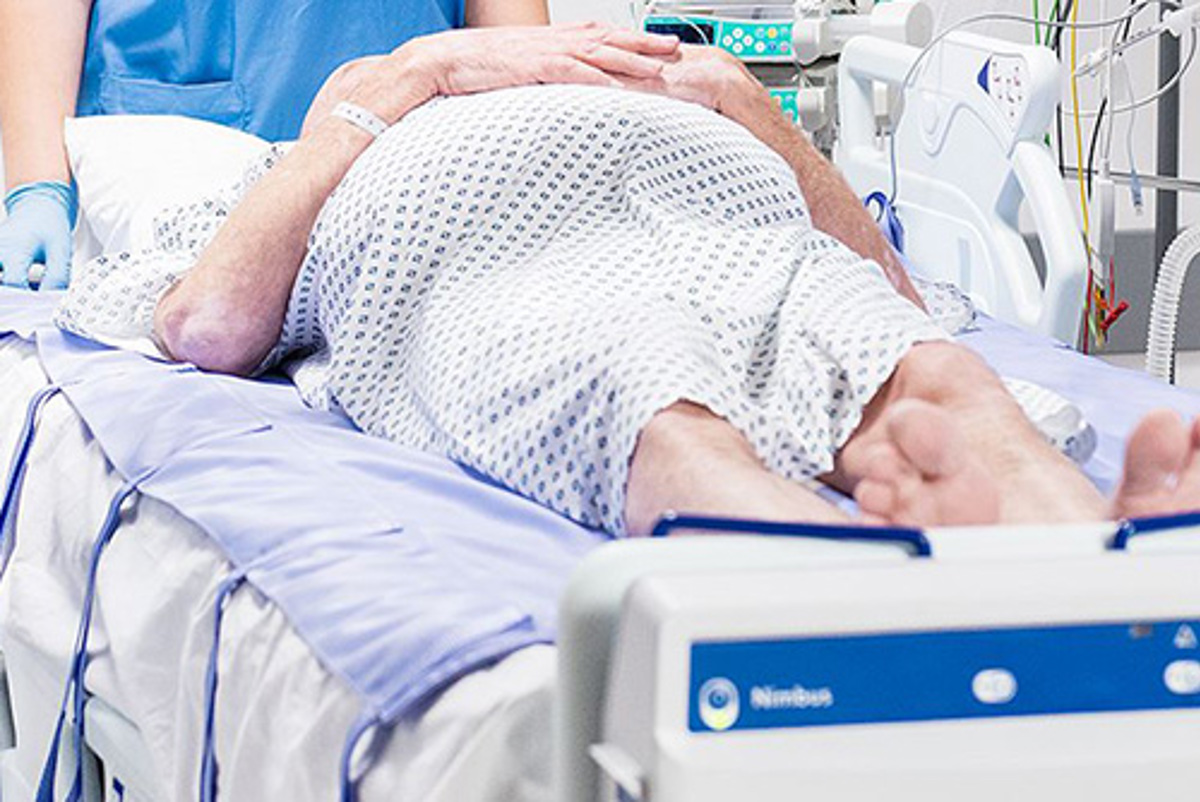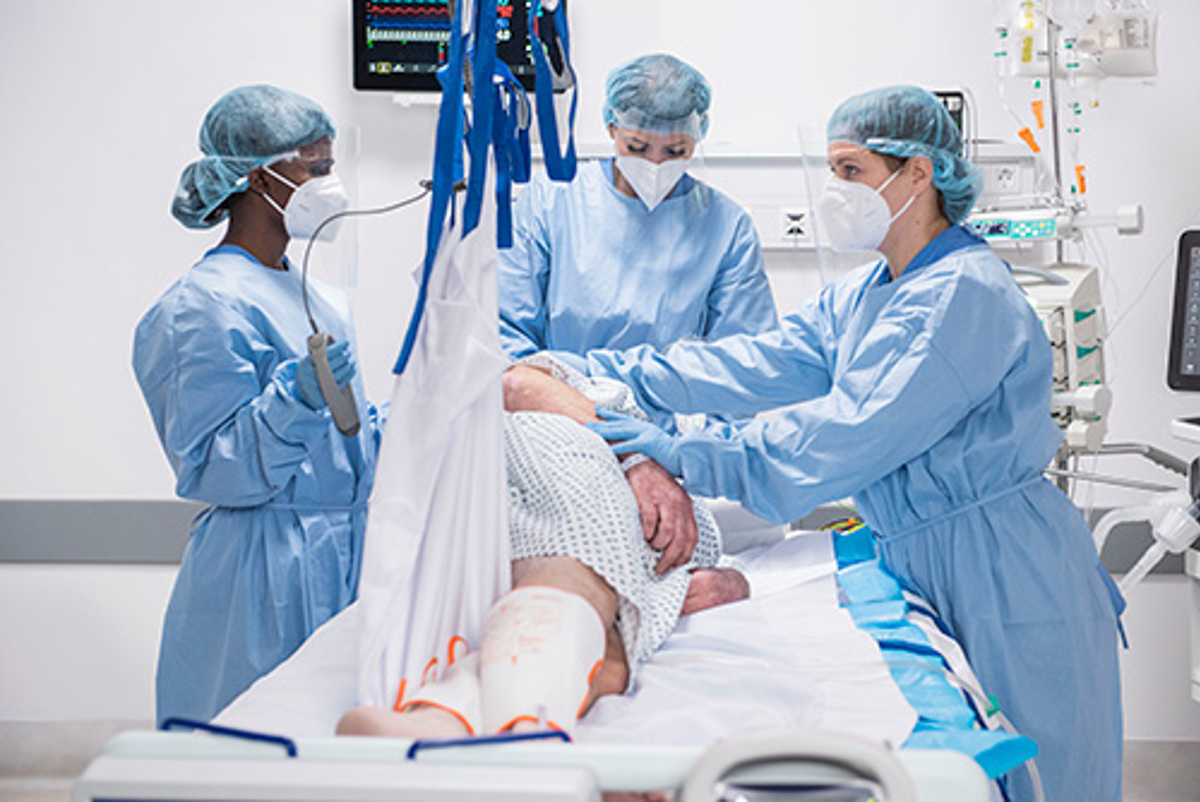 Disposable repositioning sling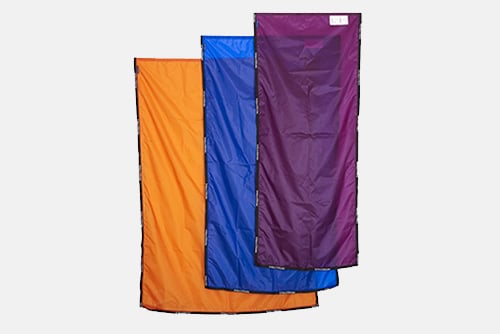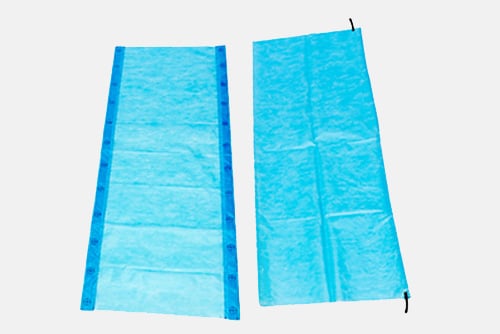 References
Patel, J., Rosenthal, M., Miller, K., Codner, P., Kiraly, L. and Martindale, R., 2016. The Critical Care Obesity Paradox and Implications for Nutrition Support. Current Gastroenterology Reports, 18(9).


Latvala, S. and Masterman, R. 2020. The Evolution of the Ceiling Lift: A Glimpse at How a Single Device Has Redefined Caregiver Safety and Patient Care. International Journal of Safe Patient Handling and Mobility, 10(3).


Church, M. and Chechile, J. 2020. Evaluation of Techniques for Prone Positioning Using Safe Patient Handling Equipment. International Journal of Safe Patient Handling and Mobility, 10(3).