VTE prevention that's comfortable, convenient and clinically effective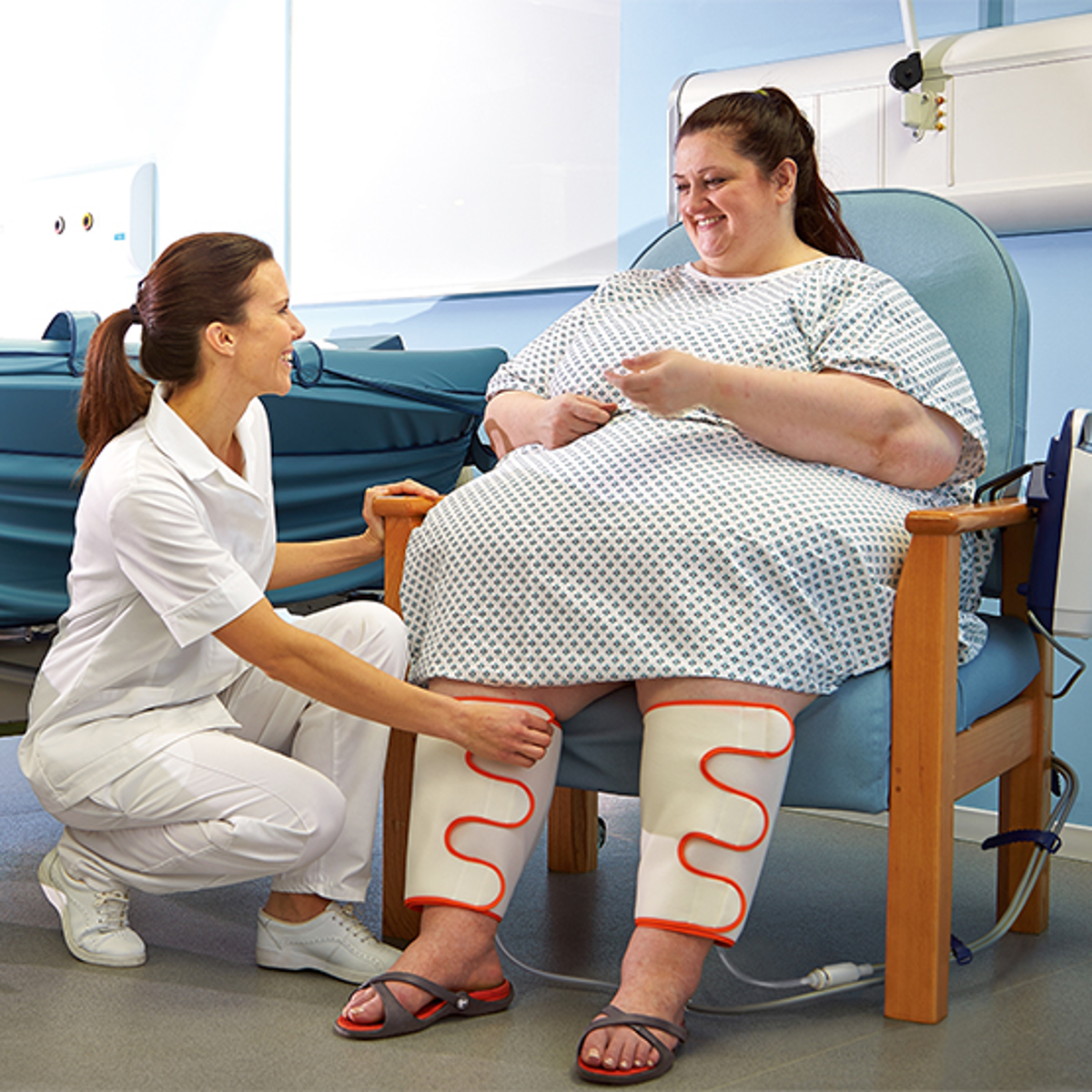 Risks of VTE and obesity
Obesity is associated with a high risk of venous thromboembolism (VTE) – a leading cause of hospital morbidity and mortality for plus-size patients.¹ Flowtron® Active Compression System delivers intermittent pneumatic compression (IPC), which is a simple, easy-to-use method of circulating blood in the deep veins of the legs, reducing venous stasis and helping to prevent the formation of DVT. ¹ Paul D. Stein, Afzal Beemath, MD, Ronald E. Olson, PhD (2005) Obesity as a risk factor in venous thromboembolism, American Journal of Medicine, Vol. 118, Issue 9.
We are here for you!
Can't find what you are looking for? Let us help.