Managing skin microclimate with Skin IQ's Negative Airflow Technology
---
2021-04-07T22:00:00.0000000Z
The International Pressure Ulcer Prevention and Management Guidelines discuss how managing microclimate can provide an environment conducive to injury prevention and tissue repair. As such the guidelines recommend the need for additional features such as the ability to control moisture and temperature when selecting a support surface.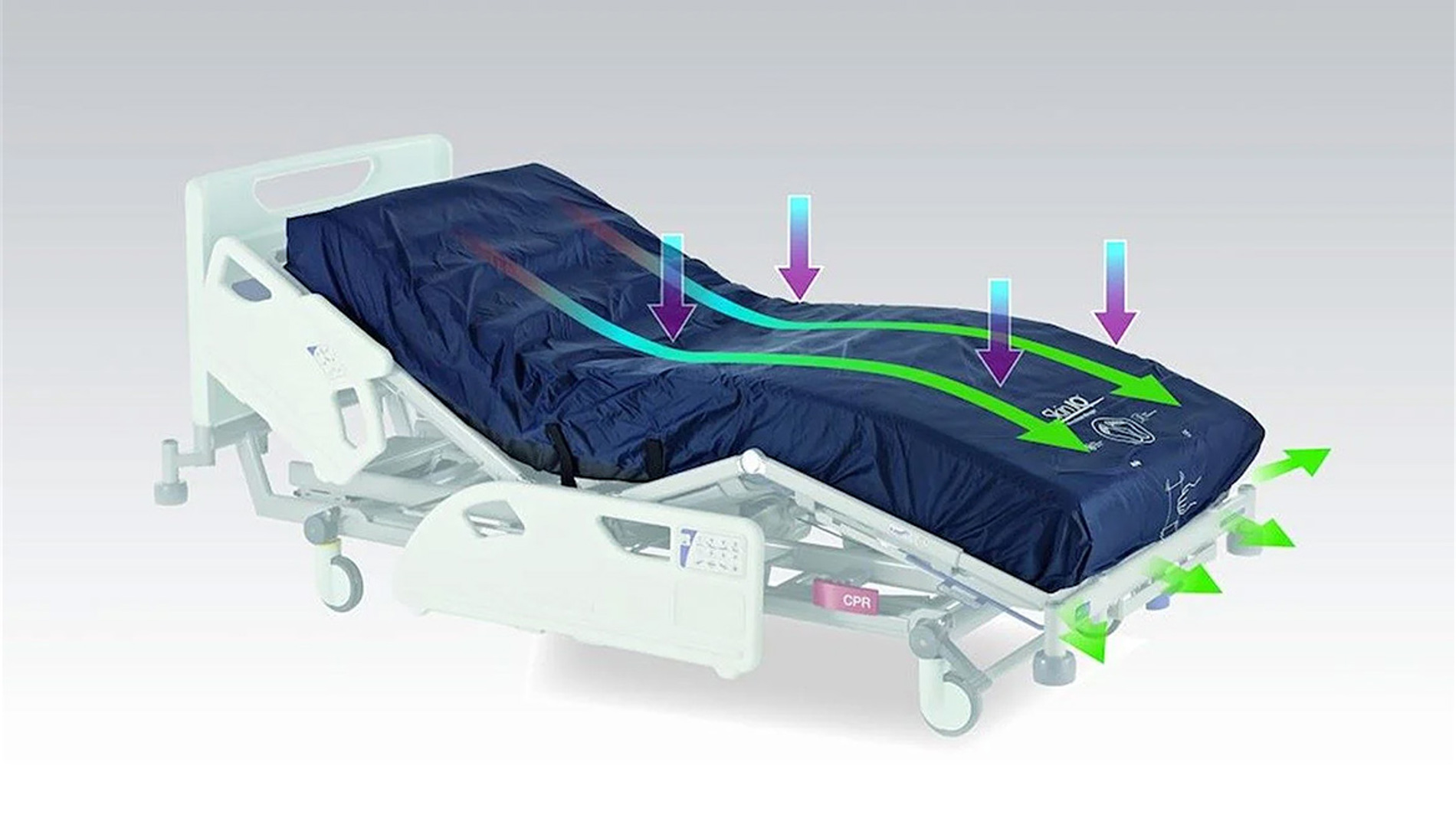 Supporting microclimate management in pressure injury prevention and management
The term microclimate is used to describe the local tissue temperature and moisture at the body and support surface interface1. Excessive moisture or temperature increases the skin's sensitivity to the damaging effects of pressure, shear and friction2 which all constitute key risk factors in pressure injury development.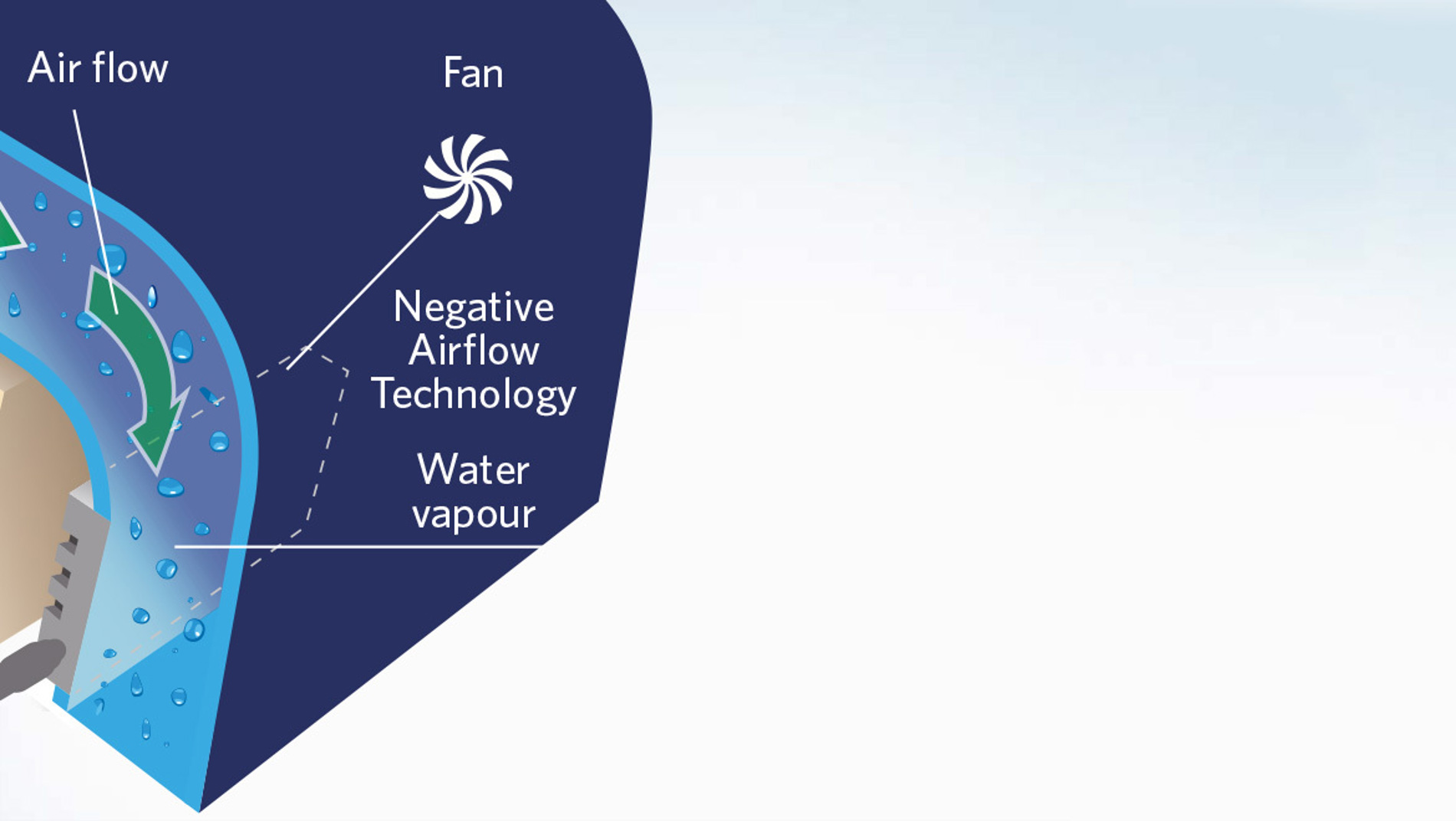 Skin IQ & Negative Airflow Technology
One solution for managing skin temperature and to control excessive moisture is the use of the Skin IQ Microclimate manager with its unique Negative Airflow Technology (NAT). NAT helps to reduce or maintain skin temperature whilst preventing excess moisture or humidity build up on the skin's surface. The technology uses a fan to pull moisture vapour that passes through the top layer into the middle layers open construction spacer material with a vacuum effect. The negative airflow provided also means that moisture and air are pulled away from areas where the skin is directly in contact with the support surface.
Following a range of comparative bench tests and field trials the Skin IQ MCM has proven beneficial in normalising microclimate, reducing odour and promoting an environment conducive to healing3 4 5 6.
To learn more about Negative Airflow Technology and the Skin IQ product range, please download our Skin IQ Case study guide below:
References:
1. National Pressure Ulcer Advisory Panel, European Pressure Ulcer Advisory Panel and Pan Pacific Pressure Injury Alliance. Prevention and Treatment of Pressure Ulcers: Clinical Practice Guideline. Emily Haesler (Ed). Cambridge Media: Perth, Australia; 2014
2. Clark M, Black J (2011) Skin IQTM Microclimate Made Easy. Wounds International 2011; 2(2). Available from http://www.woundsinternational.com
3. Reger S, Ranganathan V, McNulty A (2014). Use of a powered coverlet for moisture removal, skin temperature reduction, odour and bacteria control. J Wound Ostomy Continence Nursing, 41(1)35-39.
4. Clark M, Lahmann N (2017). Clinical evaluation of the Skin IQ Microclimate Manager and case reports. Wounds International. 2011 (suppl.):1-4. At: http://www.woundsinternational.com/media/issues/533/files/content 10235.pdf accessed August 2017.
5. Kohr R (2011). Simple solutions for low air loss needs: evaluating a new surface. Poster presentation, 30th CAET National Conference, Montreal, Quebec, May 26th-29th.
6. Collier M, Potts C, Shaw E (2014). Use of a coverlet system for the management of skin microclimate. British Journal of Nursing (Tissue Viability Supplement 23(15):S28-35.