Our suppliers
Supplier collaborations
We collaborate with providers worldwide, and have created a strong network of suppliers to enable commercial success. Our goal is to create long-term relationships with third party providers who meet the requirements of our Supplier Code of Conduct. We conduct continuous risk assessments and keep in close communication with our suppliers to create a healthy dynamic and meet commercial goals together.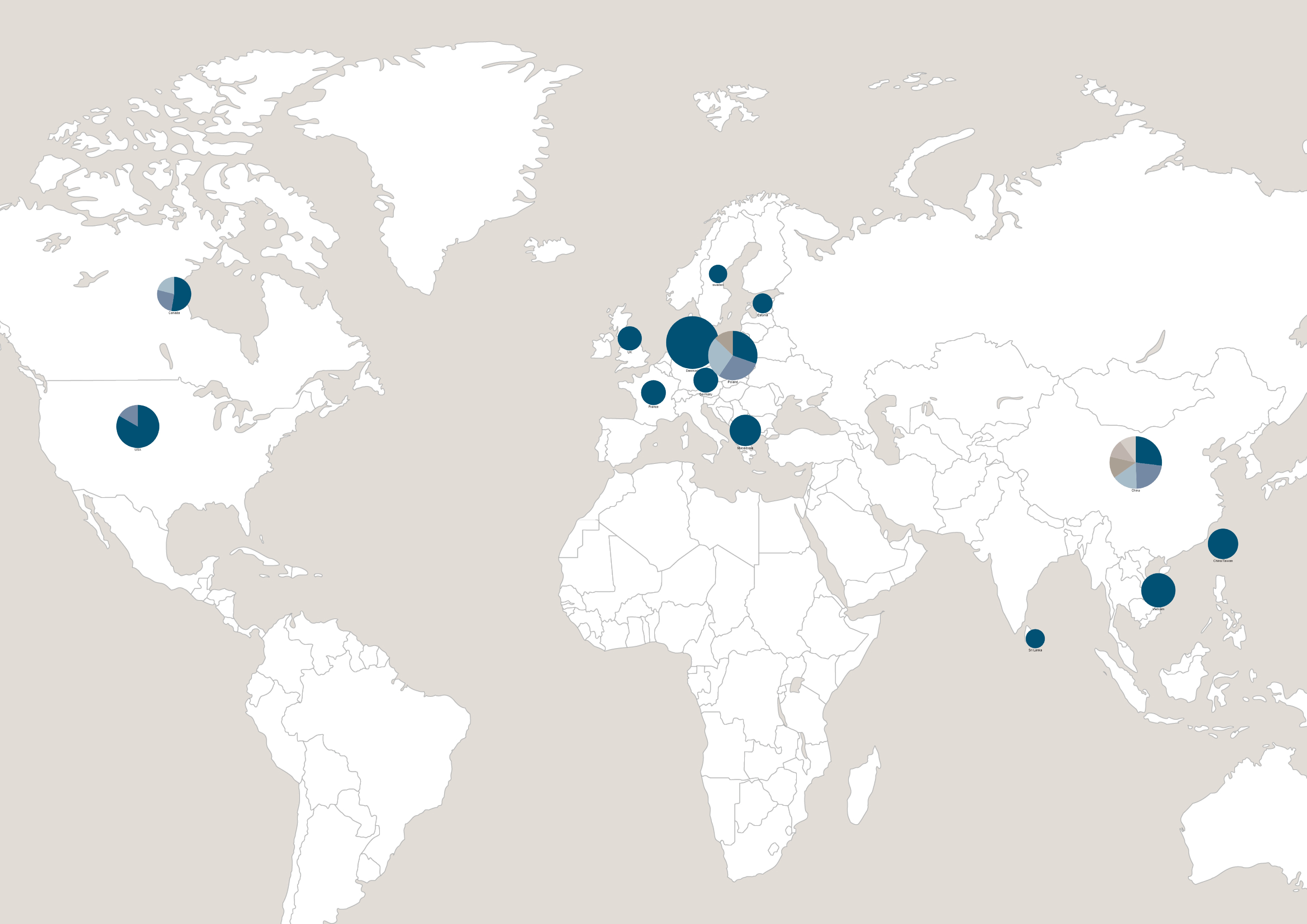 Our primary suppliers
We believe in sustainable, long-lasting relationships with our suppliers. Our top 25 global suppliers comprise a solid share of our purchasing value and are working with us continuously to reach commercial success. These suppliers have been chosen with care as they both meet the requirements set in our Supplier Code of Conduct, and are concentrated around our own factory footprint. This minimizes unnecessary transport and optimizes cost – a win-win both from a sustainability and commercial standpoint.
Self assessment
We have a comprehensive process to approve suppliers – and it starts with a Self assessment. The Self assessment includes a brief of the Supplier Code of Conduct, and each supplier must perform an internal review and accept it in order to initiate a collaboration with us. This is the foundation on which we initiate a business agreement, and can further be followed up with audits and other measures.
Supplier Audits
In 2018, Arjo initiated reviews of all our main suppliers and business partners to ensure that the requirements contained in the Code of Conduct are maintained. In the event that the requirements are not met, and if the supplier or business partner in question does not take adequate action to meet the requirements, the Group is entitled to cancel the contract and terminate all business connections.