How to manage microclimate in the plus sized patient?
According to a 2016 report by the WHO, globally there are 650 million people that are obese accounting for approx. 13% of the world's adult population.1
Caring for a plus size patient is a substantial and increasingly necessary challenge for today's healthcare providers. This is especially so in the hospital environment, where the increasing population of larger patients places considerable pressure on available resources.
Without proper equipment, both caregivers and patients can be at risk of serious injury. Plus size patients commonly suffer increased skin fragility as a result of fluid retention and poor circulation – making them more vulnerable to pressure injury and skin tears.2 To help mitigate this risk, expert body guidelines such as the European Pressure Ulcer Advisory Panel (EPUAP) and National Pressure Ulcer Advisory Panel (NPUAP) recommend selecting a support surface with enhanced microclimate features, pressure redistribution and shear reduction.3
What is microclimate and why is it important in pressure injury prevention and management in the bariatric patient?
The term microclimate is used to describe the local tissue temperature and moisture at the body and support surface interface. Excessive moisture on the surface of the skin reduces patient resilience to withstand pressure, shear, and friction – some of the key risk factors that lead to the development of pressure injury.4
Excessive moisture typically comes from:
- Incontinence
- Drainage
- Perspiration
Obese patients tend to sweat more profusely in an attempt to cool the body and regulate temperature increasing the risk of excess moisture at the skin/surface interface. Furthermore, Increased temperature caused by heat accumulation where the body is in contact with the support surface typically leads to sweat at the back and buttocks, particularly vulnerable areas for pressure ulcer formation.
Skin IQ and Auralis Plus – the ultimate combination for microclimate management and pressure redistribution in the plus size patient
One solution for managing skin temperature and to control excessive moisture is the use of the Skin IQ Microclimate Manager in combination with the upcoming Auralis Plus dual therapy mattress replacement system.
Skin IQ uses Negative Airflow Technology (NAT) to help reduce skin temperature whilst preventing excess moisture or humidity build up on the skin's surface. NAT uses a fan to pull moisture vapour that passes through the top layer into the middle layer's open construction spacer material with a vacuum effect. The negative airflow provided also means that moisture and air are pulled away from areas where the skin is directly in contact with the support surface.5
Coming soon to Arjo, the Auralis Plus; a bariatric dual therapy, width-expandable mattress replacement system solution for managing and preventing pressure injuries in plus-size patients.
With the option to add Skin IQ by simply plugging the Skin IQ coverlet into the pump, it makes microclimate management simple, helping to address not only the risks associated with prolonged pressure, but also those risks associated with temperature and moisture between the skin and support surface.
Auralis Plus also provides therapy tailored to clinical need and patient preference with "Intelligent" pressure management. Driven by the system's self-set technology to regularly assess and readjust mattress pressures, it also incorporates comfort pressure adjustment to suit the individual needs of the patient without compromising mattress performance.
The combination of an intelligent, comfort-controlled mattress replacement system together with its integrated compatibility for Skin IQ, helps provide a solution designed to deliver a seamless bariatric care environment for plus size patients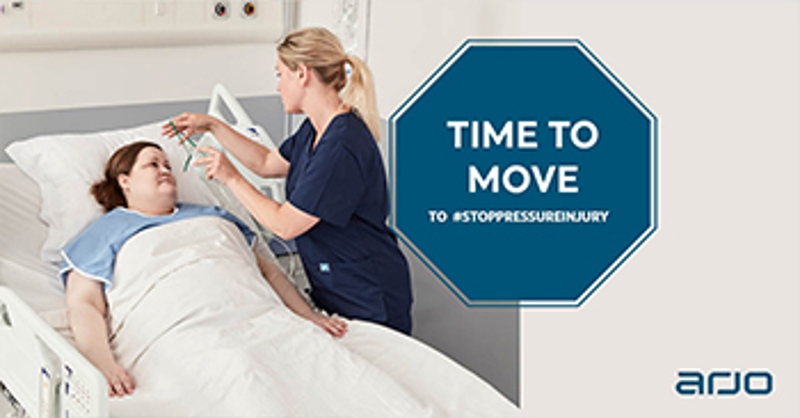 How to manage microclimate in the plus sized patient?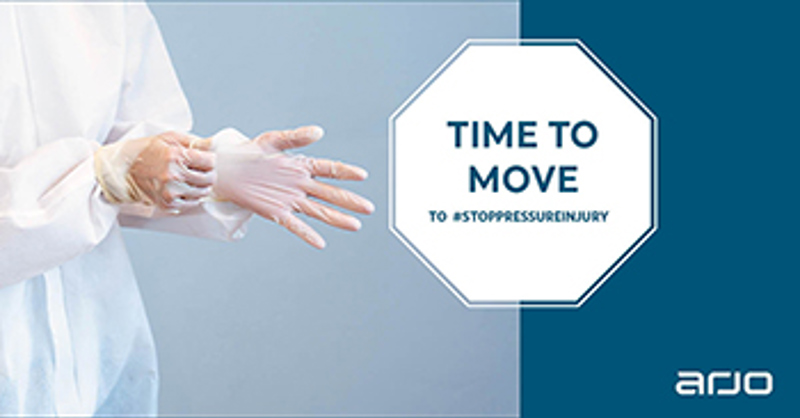 Meeting the infection control challenge when selecting a support surface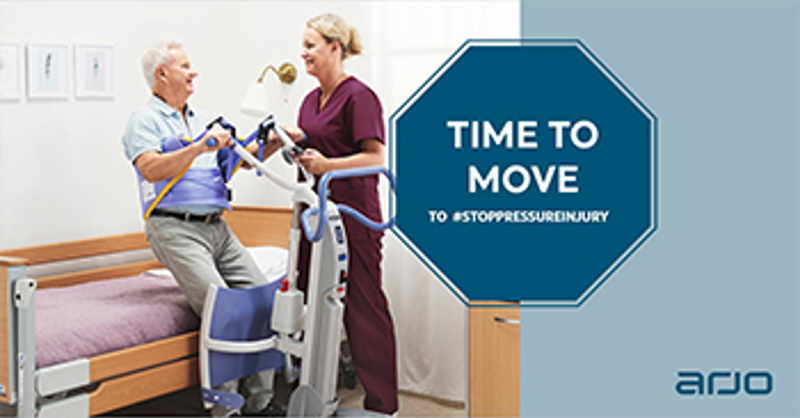 Preventing Pressure ulcers/injuries in Patients with Reduced Mobility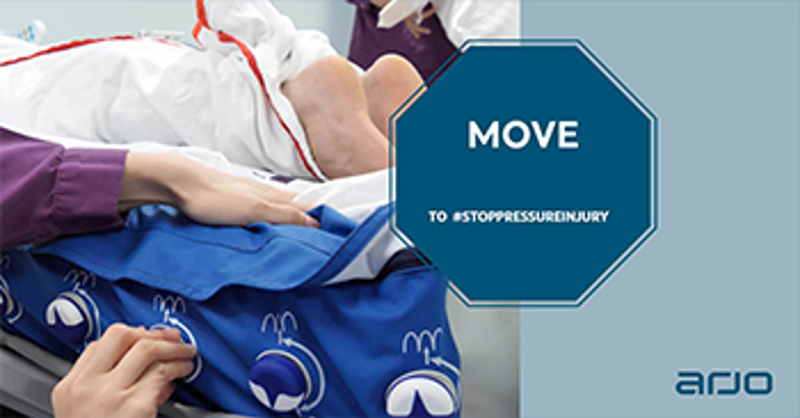 Prone Positioning and Nimbus Professional
References
1. https://www.who.int/news-room/fact-sheets/detail/obesity-and-overweight
2. Muir, M, Archer-Heese, G. (2009) Essentials of Bariatric Patient Handling Program, OJIN: The Online journal of Issues in Nursing Vol. 14, No. 1.
3. National Pressure Ulcer Advisory Panel, European Pressure Ulcer Advisory Panel and Pan Pacific Pressure Injury Alliance. Prevention and Treatment of Pressure Ulcers: Quick Reference Guide. http://www.internationalguideline.com/static/pdfs/NPUAP-EPUAP-PPPIA-PUQuickReferenceGuide-2016update.pdf
4. International review. Pressure ulcer prevention: pressure, shear, friction and microclimate in context. A consensus document. London: Wounds International, 2010
5. Clark M, Black J (2011) Skin IQTM Microclimate Made Easy. Wounds International 2011; 2(2). Available from http://www.woundsinternational.com