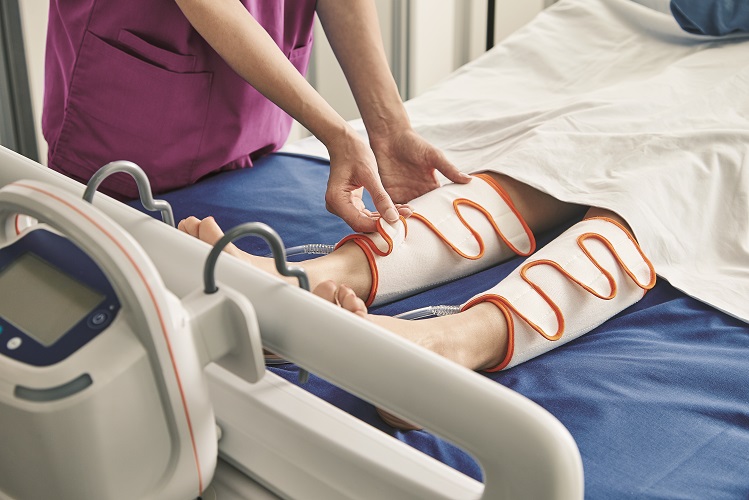 VTE prevention
Comfortable, convenient and clinically effective: The non-invasive solution from Arjo.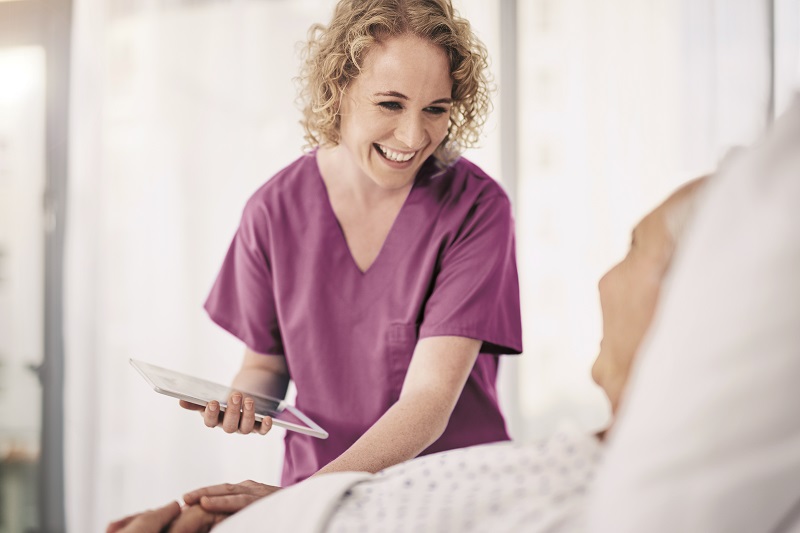 Anyone can develop venous thromboembolism (VTE) regardless of age, gender or ethnicity
It is often the result of a prolonged period of immobility and can appear with little warning.

VTE is a dangerous and potentially life threatening medical condition in which blood clots form in an artery or vein. If a clot develops in the deep veins of the leg or pelvis it is known as a Deep Vein Thrombosis or DVT. If part of the clot breaks off and travels to the lungs it is known as a Pulmonary Embolism or P.E. VTE is the collective term for both DVT and P.E.₁

Reference: 1. http://www.worldthrombosisday.org.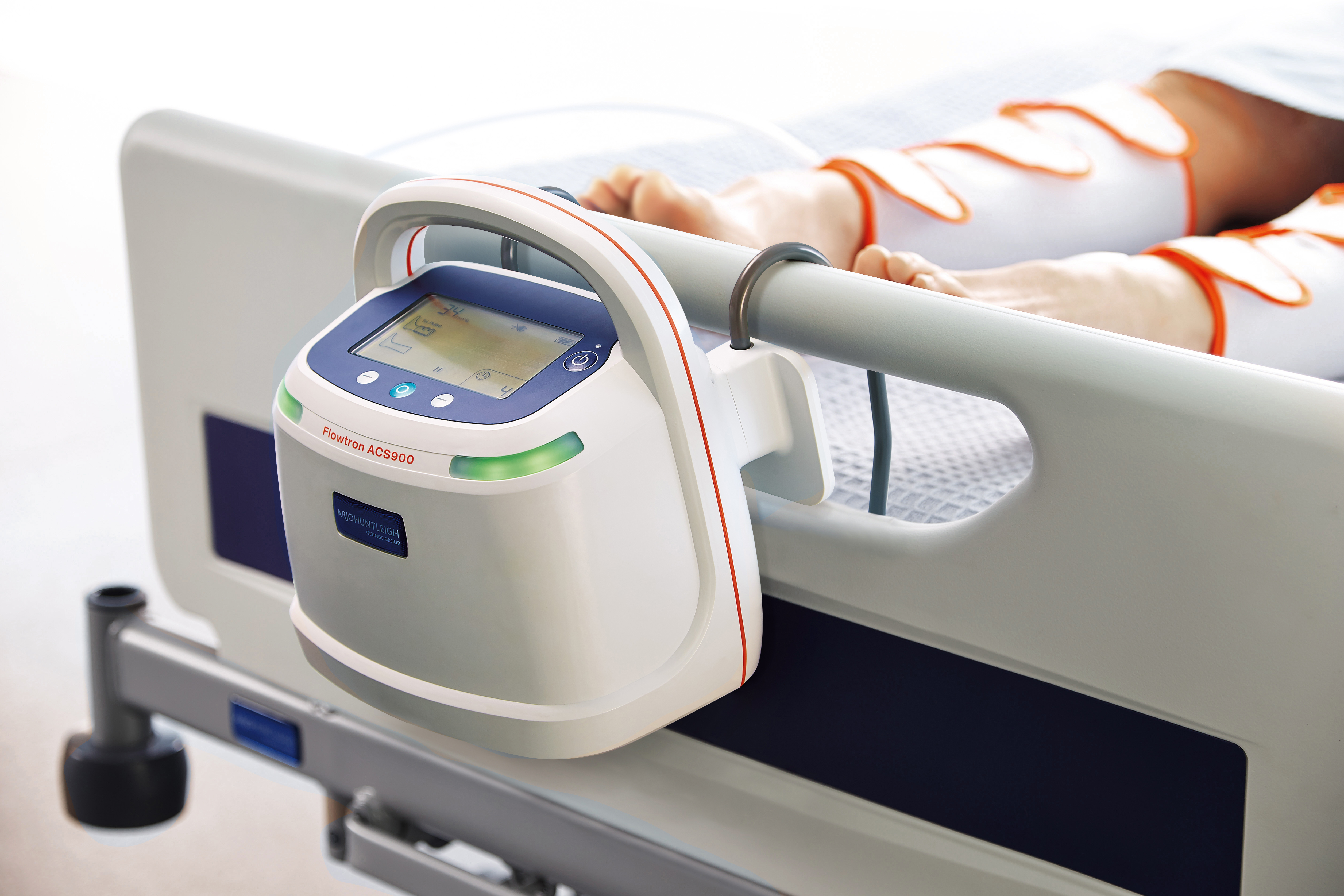 Reducing the risk of DVT with Intermittent Pneumatic Compression
Intermittent Pneumatic Compression (IPC) mimics the natural activity of the calf or foot muscle pump to increase blood flow velocity in the deep veins, reducing venous stasis and the risk of deep vein thrombosis. The mechanical effects of IPC in increasing blood flow, not only reduces venous stasis but also has a measurable anti-coagulant effect. IPC helps mitigate two of the principle causes of VTE – reduction of stasis and Hypercoagulability. It is a simple, comfortable and clinically effective (ref Morris 2008) solution for your patients at risk of VTE formation *.

*Dependent upon patient risk assessment, for detail on all contraindications, consult product instruction for use (IFU) manuals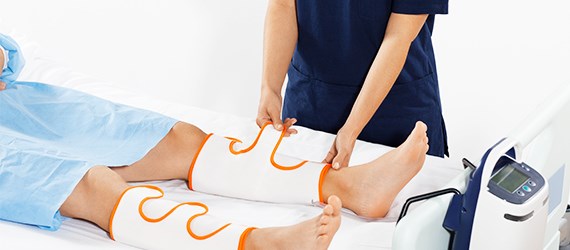 VTE Prevention Garments
Comfortable VTE prevention garments are important in improving the patients' experience and therefore compliant with therapy.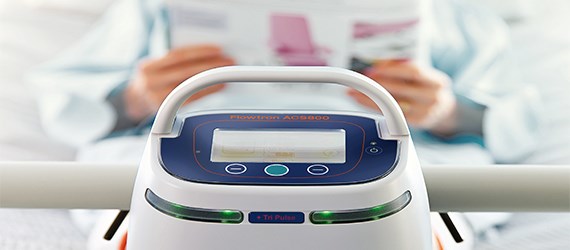 VTE Prevention Pumps
IPC pumps and garments provide a safe and effective method of preventing Venous Thromboembolism (VTE) by replicating what the body does naturally.