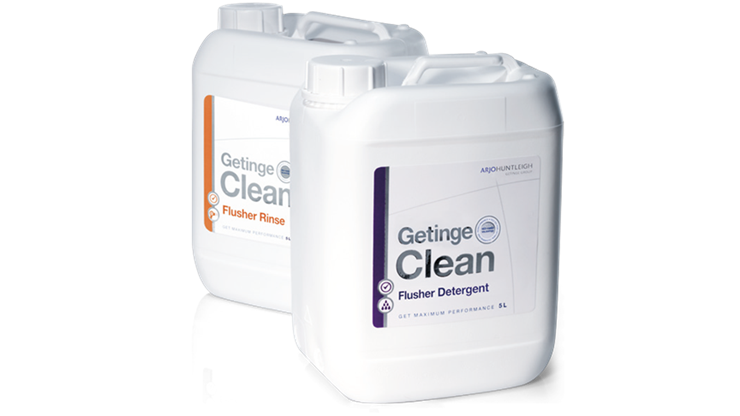 Clean flusher range
Some innovators develop machines, other innovators develop detergents. Getinge develops both, ensuring that our disinfectors, processes and detergents work together to consistently produce ISO assured results.
Getinge Clean is a new complete range of validated and easy-to-use products for optimum cleaning and decontamination. It's the safest and most quality-assured choice for those that expect maximum performance – and an integral part of Arjo's complete solution, helping you provide better care at a lower cost.
Getinge and Arjo also provide expert consultation services to help optimize your cleansing processes, enhance operational efficiency and minimize operational costs.