Rehabilitation: Occupational therapy and patient handling perfectly aligned
---
June, 16 2021
With a holistic focus on mind and body, occupational therapy and safe patient handling (SPH) complement each other because of the importance that mobility plays on improving one's overall quality of life.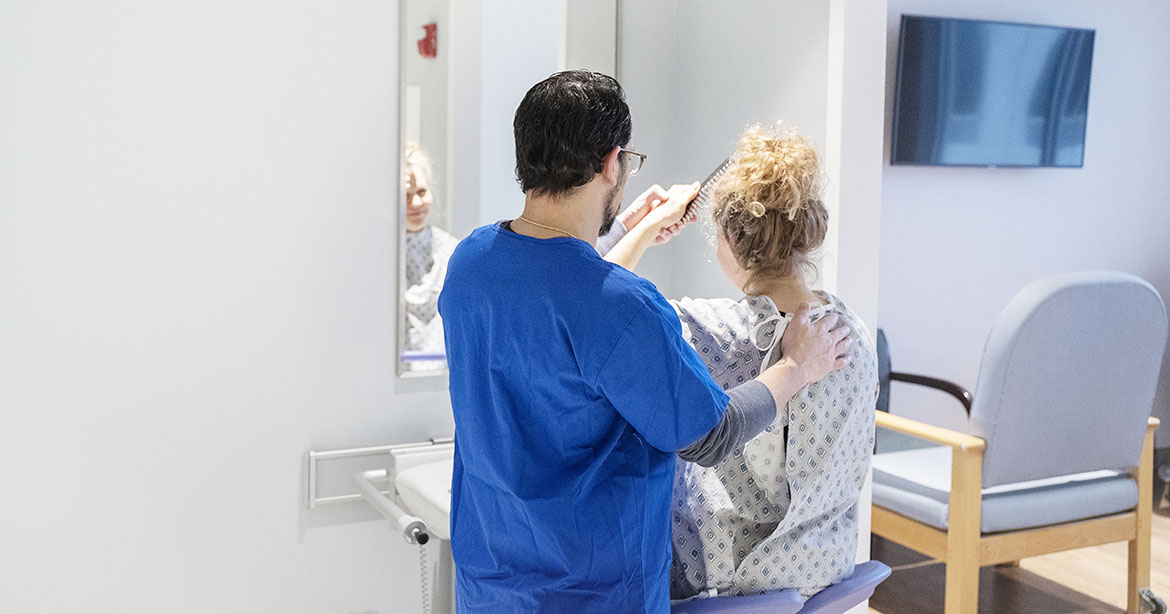 Occupational therapists seek to restore function across a lifespan through the therapeutic use of activities (occupation) by assisting patients of all ages to regain physical, cognitive, functional, and social skills to promote a better life despite illness, injury or disability. SPH tools can greatly assist therapists by facilitating the art of movement and by allowing their patients to be placed in the most supportive positions to achieve optimal levels of function. Often, mobility impairments create barriers and SPH tools are the bridge that allows therapists to assist patients with overcoming these mobility and functional challenges.
Some of the ways that occupational therapists can facilitate improved mobility with SPH equipment and maximize function include:
The use of handheld showers on hygiene and bathing systems to promote greater independence with rinsing the body
Active lifts that provide support while standing allowing patients an opportunity to complete grooming activities at a sink
Completion of hygiene after toileting or opportunities to complete lower body dressing activities
Friction-reducing devices that aid in upper and lower body dressing activities, in bed mobility and ceiling lifts with walking slings, to support the patient while completing activities, such as item retrieval from the floor and simulated housekeeping activities
Multi-functional positioning aids that can allow patients to interact more with their environment for reaching, optimal position for feeding and swallowing, visual tracking, and eye-hand coordination
Occupational therapy takes a holistic approach to patient care with an overall focus on adapting the environment and/or task to fit the functional capabilities of the patient. Together with SPH equipment, alignment is achieved and the result is a safer, meaningful therapeutic interaction and successful outcomes.
Contact us to learn how Arjo can help you fully integrate safe patient handling rehabilitation programs resulting in positive clinical and safety outcomes, or to receive a complimentary facility assessment, email us at [email protected].