Celebrating You this National Nurses Week & Month
---
May, 07 2021
National Nurses Week begins each year on May 6 and runs through May 12, Florence Nightingale's birthday. Florence Nightingale, a revolutionary figure in nursing, is known as the "lady with the lamp," with the lamp representing nursing's selfless work and dedication. Nursing is a science and an art that focuses on promoting the quality of life as defined by populations, communities, families, and individuals throughout their life experiences from birth through the end of life.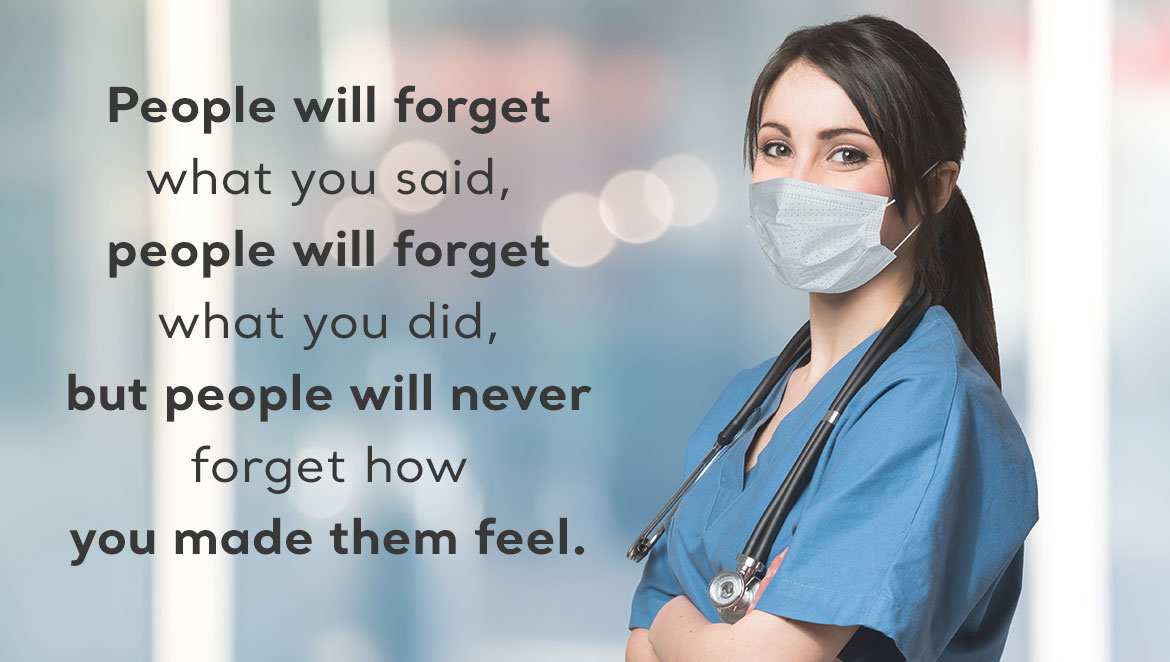 A nurse is a patient, kind, compassionate, lifesaving hero. A nurse goes above and beyond the call of duty, always the first to arrive and the last to leave. A nurse is a dedicated soul who will pass through your life and impact it for an eternity. A nurse is an empowered professional who you may meet for only a short time, but who will always put you and yours above theirs.
Being a nurse and on the frontline can be extremely difficult at times. The day to day workload may present many challenges and nurses have had to adapt greatly, especially during the pandemic we are still facing. Nurses always continue to put their patients first. Nurses continue to push forward day in and day out as a united front, always making a positive, powerful impact on those in their care.
With our deepest gratitude, Arjo celebrates all nurses this National Nurses Week and Nurses Month, and thanks you for all you do! You are the heart and soul of caring!
Reference:
"Nursing As Defined By Florence Nightingale Nursing Essay." All Answers Ltd. www.nursinganswers.net. November 2018.