Acute Care Mobility Gallery
Acute care is for patients with frequent and rapidly changing needs. The condition and mobility levels vary greatly from patient to patient and can change from hour-to-hour. The acute care Mobility Gallery can help to guide healthcare facilities by assessing and communicating what equipment and caregiver skills is needed to meet the mobility requirements of each individual patient's mobility needs, from Albert to Emma.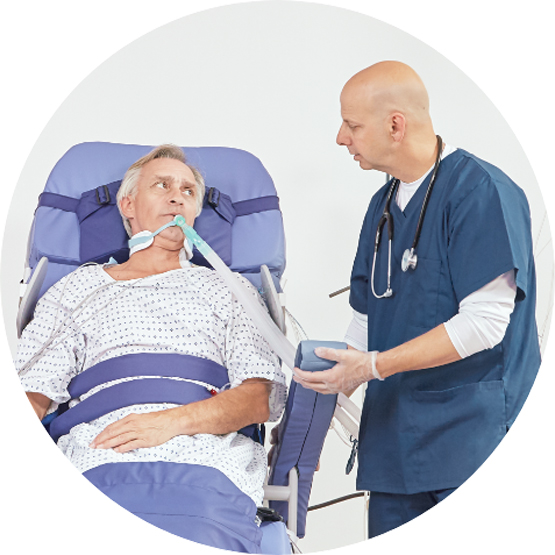 Meet the patients
Acute care is characterised by a patient population who are at the hospital temporarily to receive medical diagnosis and care. Broad variations in medical conditions as well as their dependency levels, can increase the challenges faced by caregivers and healthcare facilities when it comes to meeting their mobility needs. Mobility, as well as the patients' independence, largely determines the physical assistance they need and the physical loads (static and dynamic) on the caregivers. The acute care patients go from Albert, Barbara, Carl, Doris and Emma, each representing different mobility and caregiver needs.