Setting the standard for proning excellence
Arjo prone positioning solutions combine staff safety, pressure injury prevention, and clinical support to help reduce the complexities associated with prone positioning.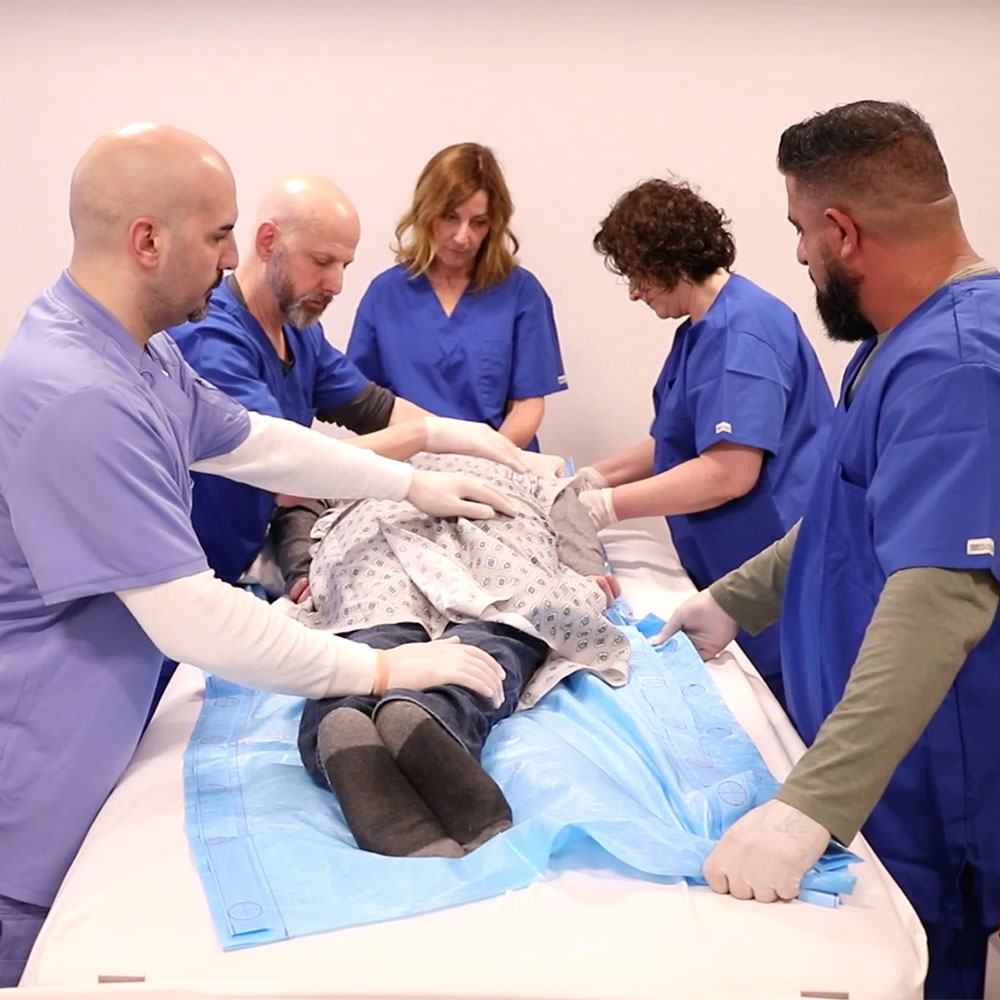 A complex task
Prone positioning is the act of placing a patient face-down. While this sounds like a seemingly simple task, healthcare professionals know proning a patient can be an incredibly complex maneuver that includes risks for both the staff and the patient. In the ICU as many as 8 staff members gather in a patient room to manually reposition a patient to the prone position – risking both injury to themselves and increasing the risk of exposure to a patient. Patient risks can be even more serious and include decannulation, endotrachael tube obstruction, accidental extubation, and skin breakdown.

At Arjo, we leverage over 20 years of experience and expertise to create solutions that help to simplify the complexities of implementing prone positioning. Through our range of clinical support services and a broad product portfolio that offers staff safety, infection control, and flexibility of care, Arjo helps to empower staff to provide the level of care that critically-ill patients demand.