Medical beds
The foundation for patient and resident wellbeing
Whether it be an elderly resident or a recovering patient, the bed plays an important aspect in daily care. It is a place of comfort and security, where rest and recovery should be both safe and therapeutic.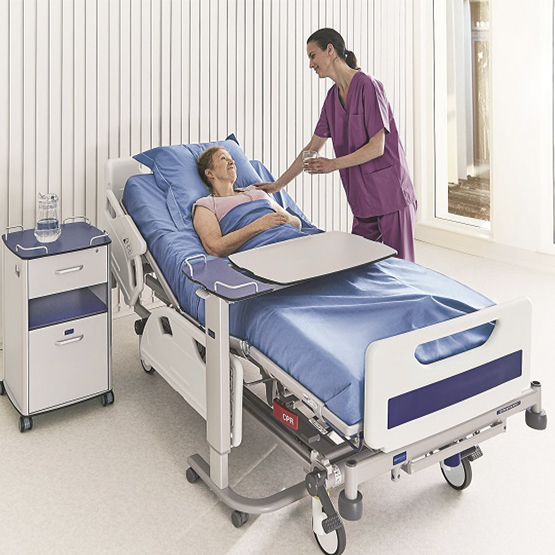 Comfort, security and ease of use across care settings
We offer a comprehensive range of hospital and long-term care beds, designed to help provide the best environment for your patients and residents various needs, acuities and care settings, from critical care to residential care.