Understanding the needs of the individual, addressing both mind and body
The Positive Eight™ philosophy
There is a clear connection between the positive physical, emotional and cognitive effects of maintaining mobility for patients and residents. Decades of experience has shown us that mobility plays a fundamental role in quality of life, improved clinical outcomes and facility efficiency. Some of the prerequisites for mobility – environment, equipment and care skill – are all key aspects of safe and effective care. The Positive Eight™ philosophy is at the core of our approach to optimising care. It illustrates the clear connection between the effects of mobility and immobility on both a resident's physical and mental well-being. Care providers are subsequently faced with a double challenge: they must consider not only the mobility level of a resident but also to take into account the cognitive level and responsive behaviours he or she might display.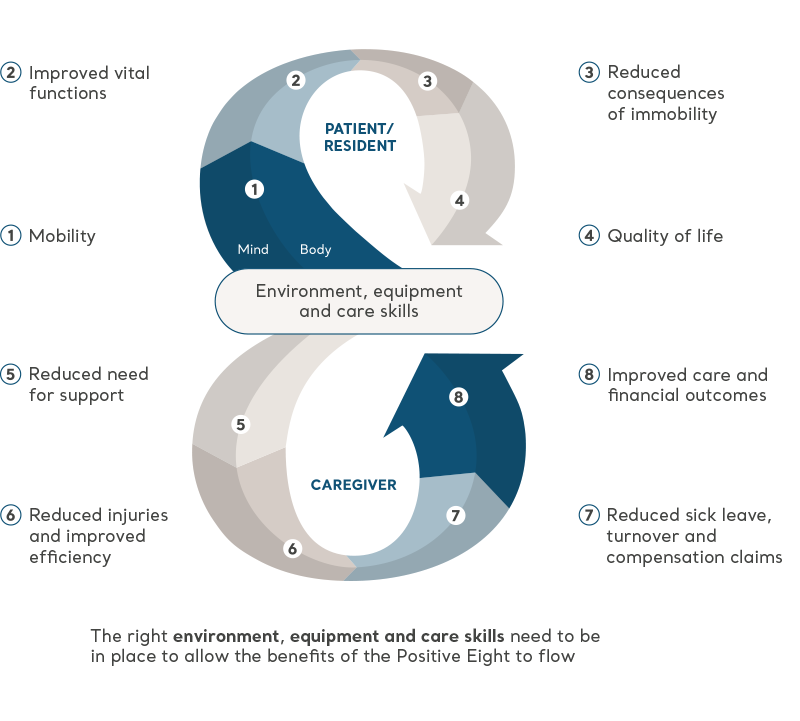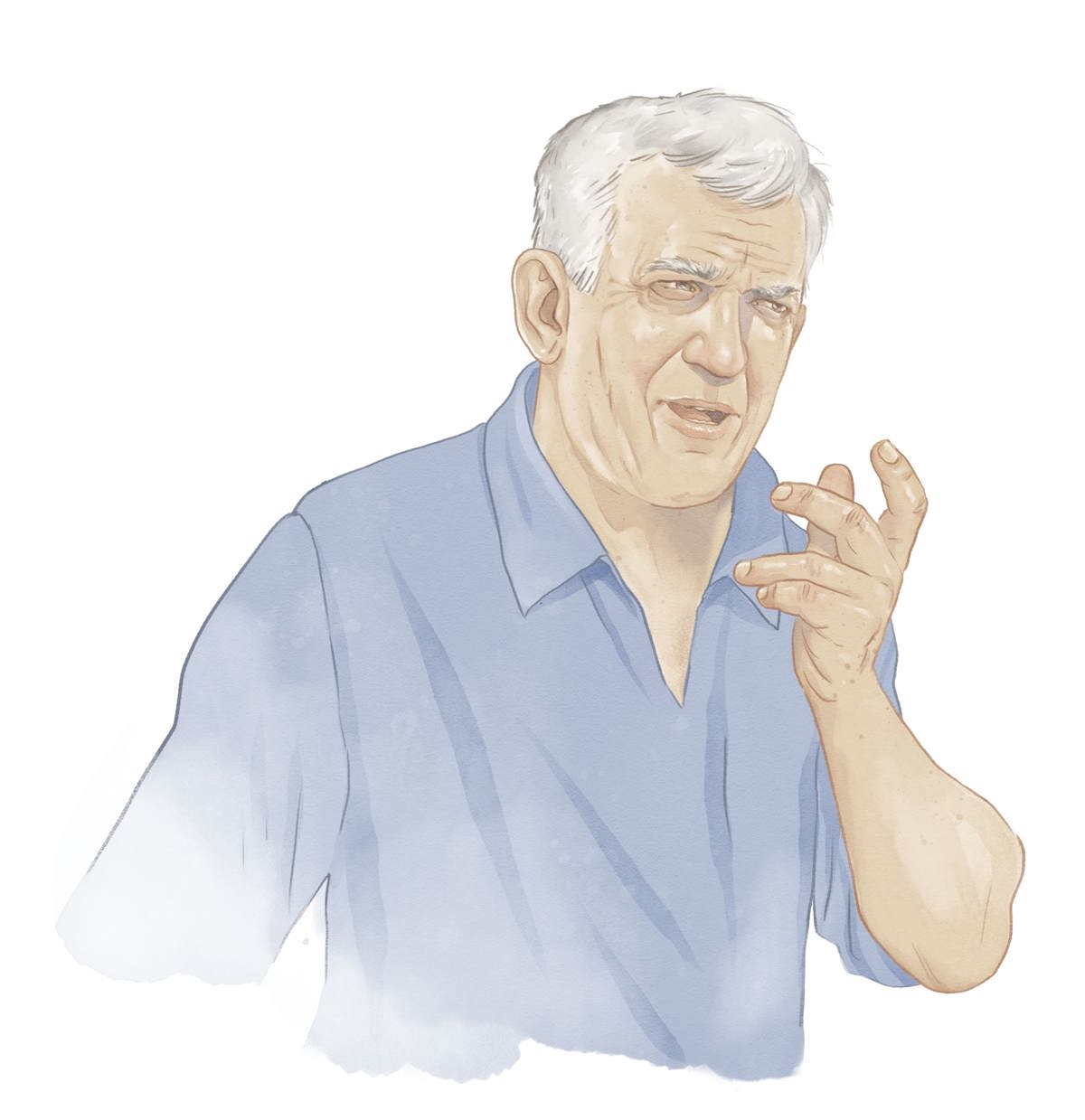 Roy
Roy has a lot of energy
He has difficulty sitting still and relaxing. He tends to be restless.
He often wanders around and may get lost.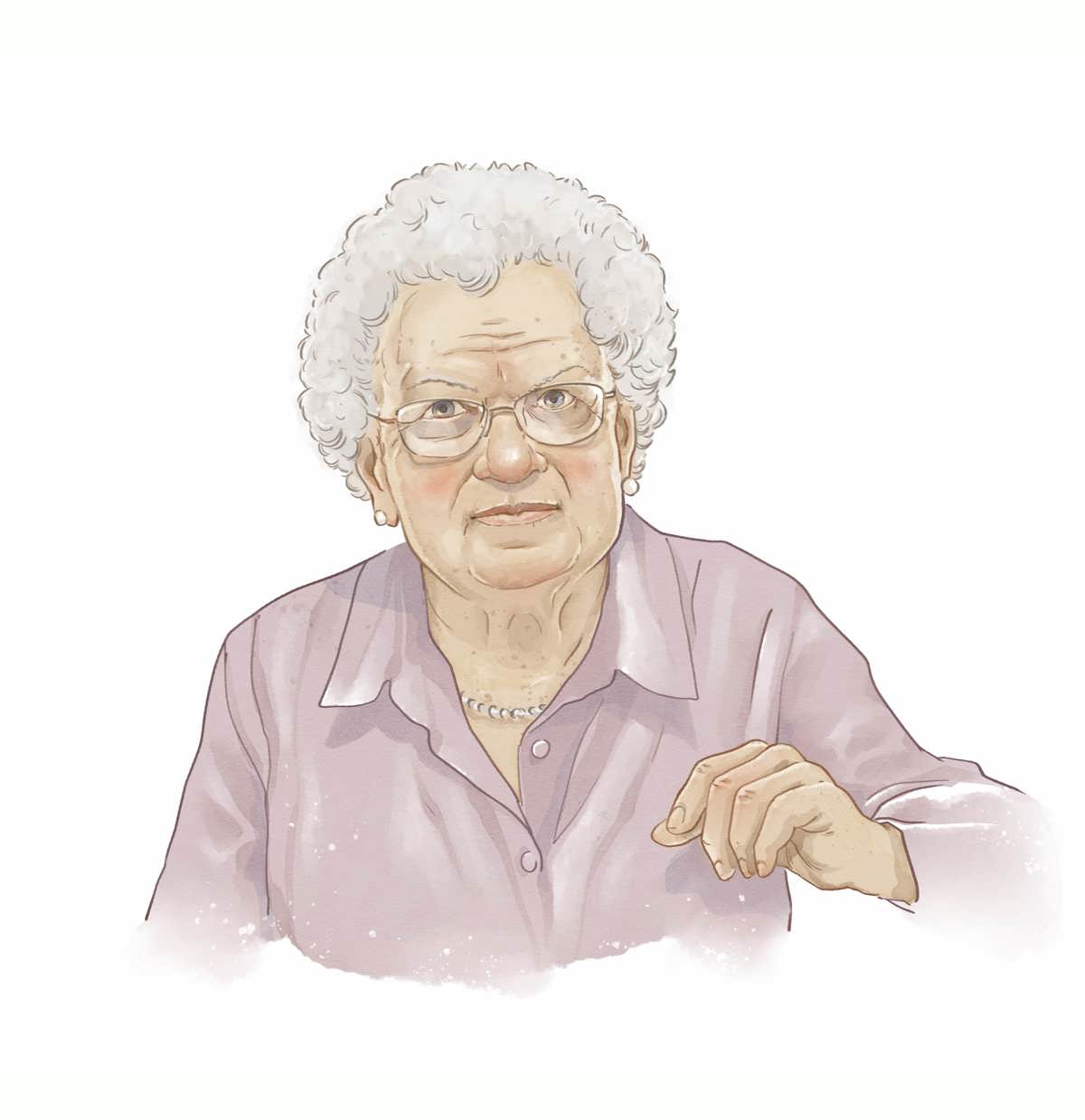 Alice
Alice is very active with the nurses and some of the other residents.
She keeps track of what is happening.
She looks for stimulation.
Alice asks a lot of questions and insists on being answered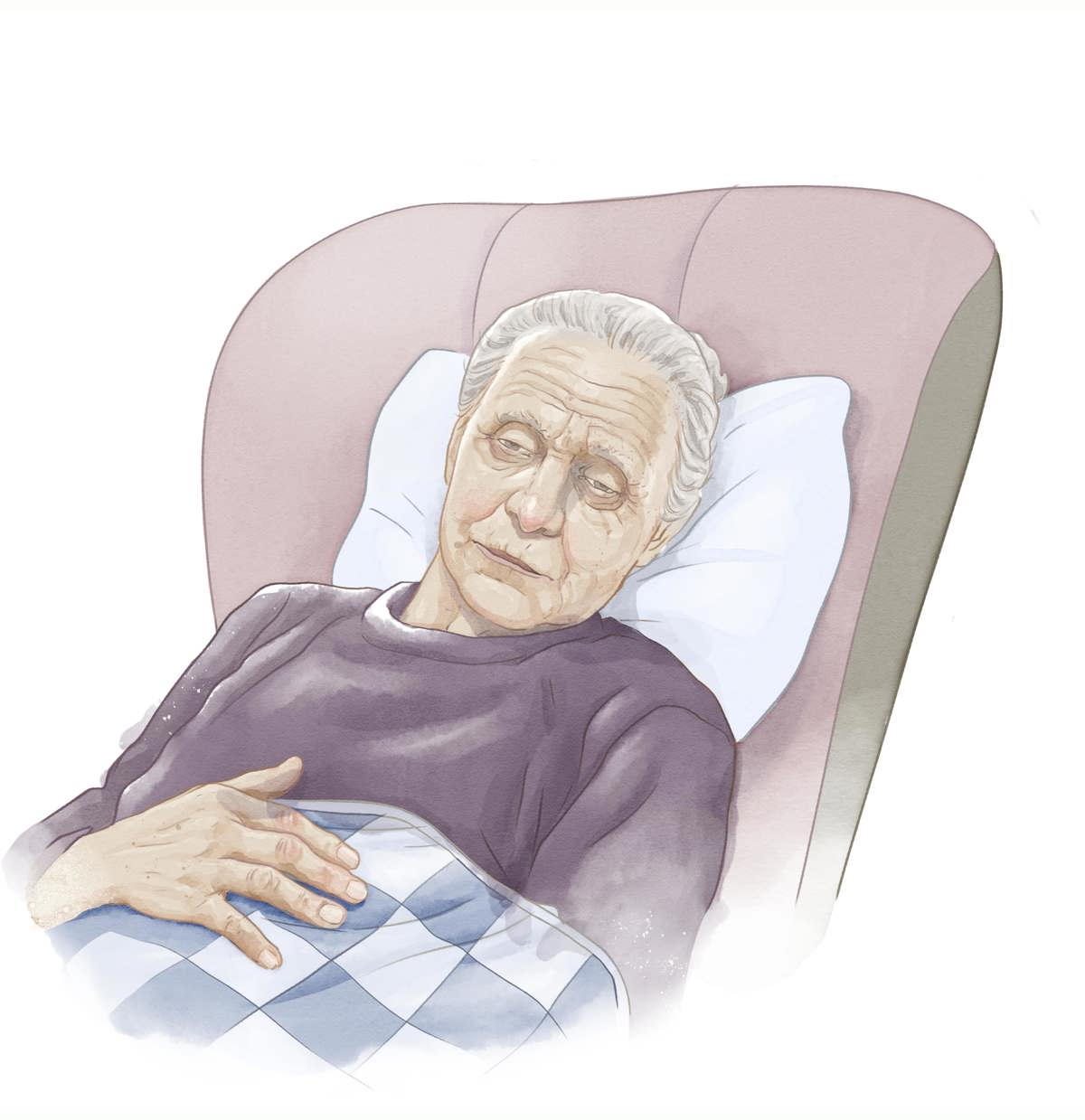 Stacy
Stacy tends to be sleepy and naps a lot.
She has low energy.
It is hard to know if she is just resting, or fast asleep.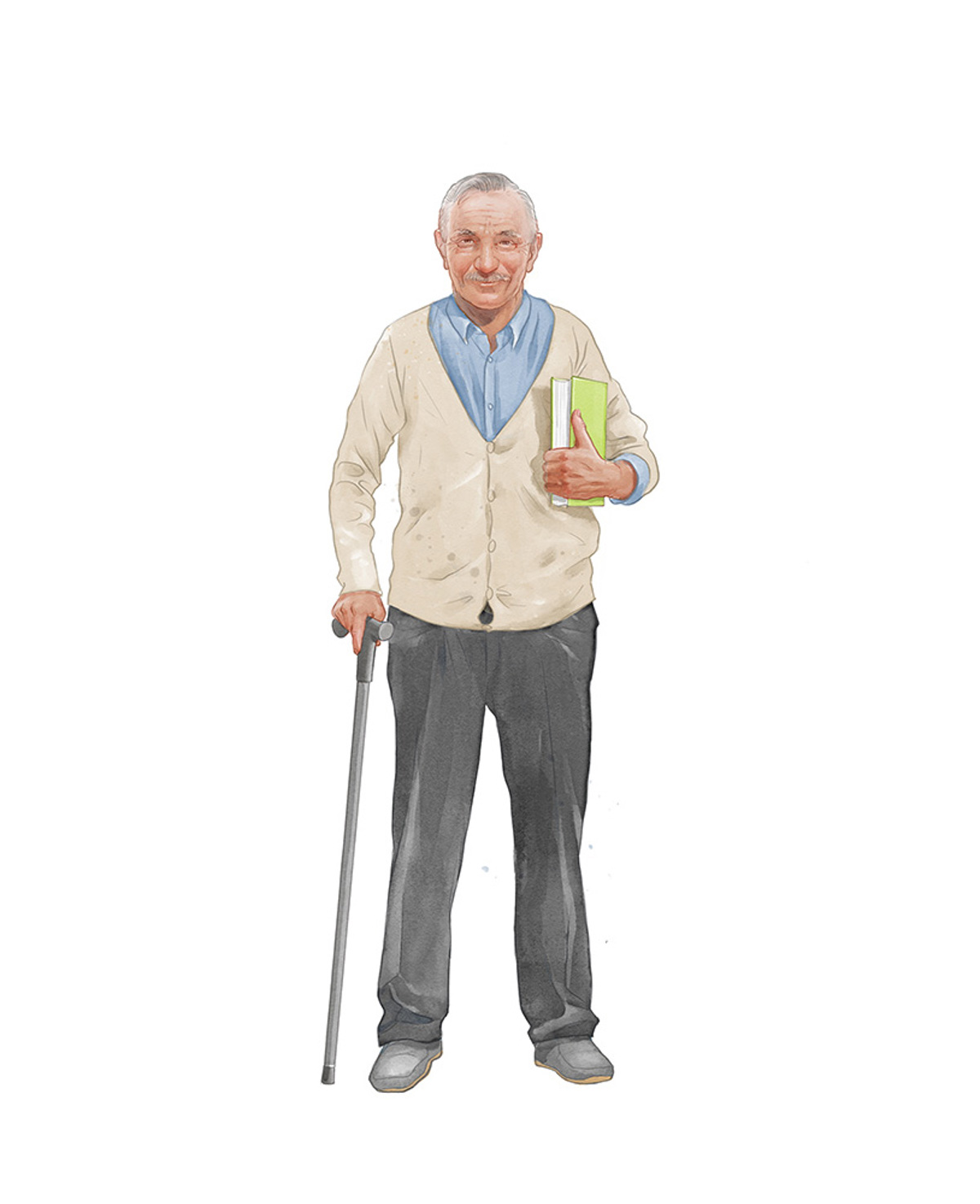 Albert
Albert, who is ambulatory and independent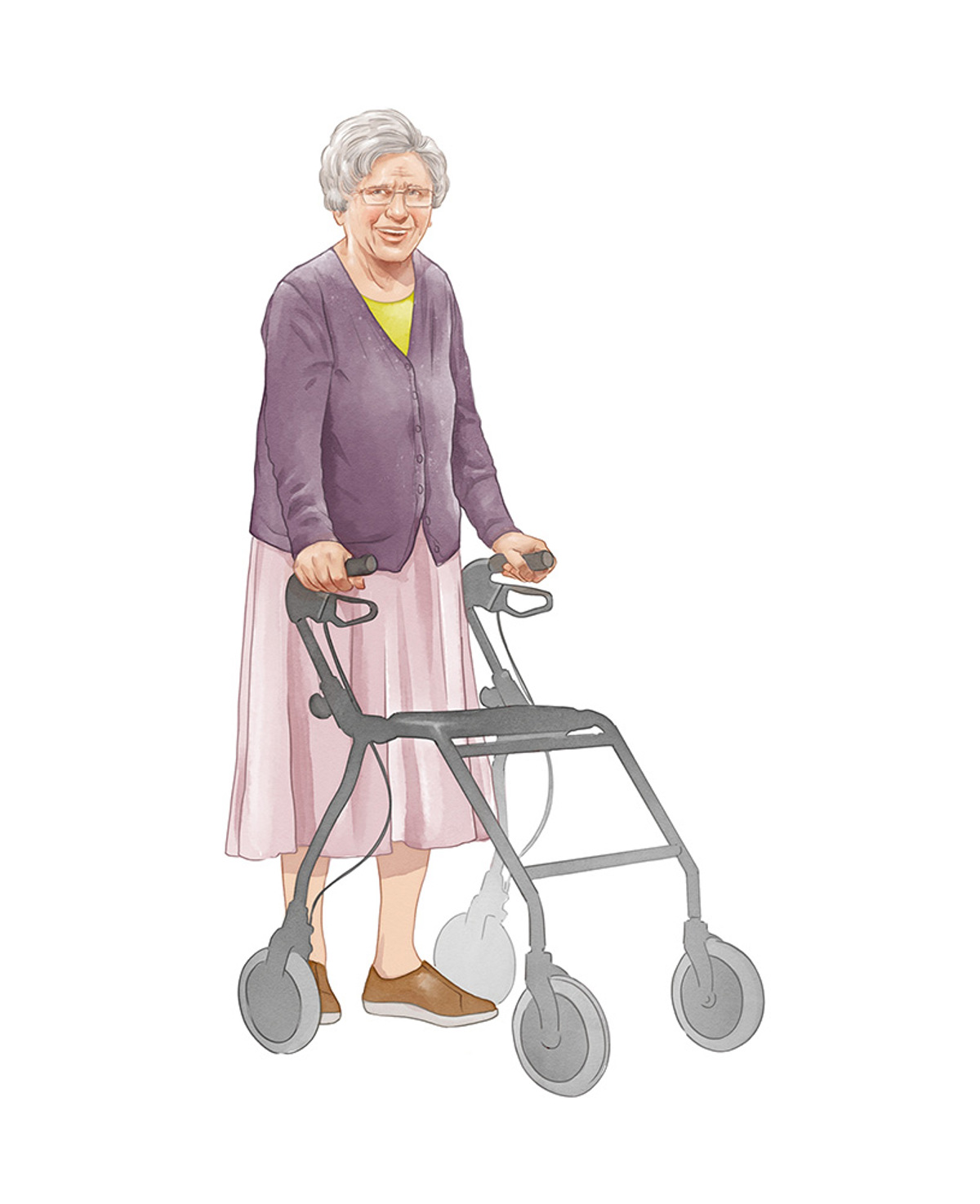 Barbara
Barbara, who can support herself to some degree.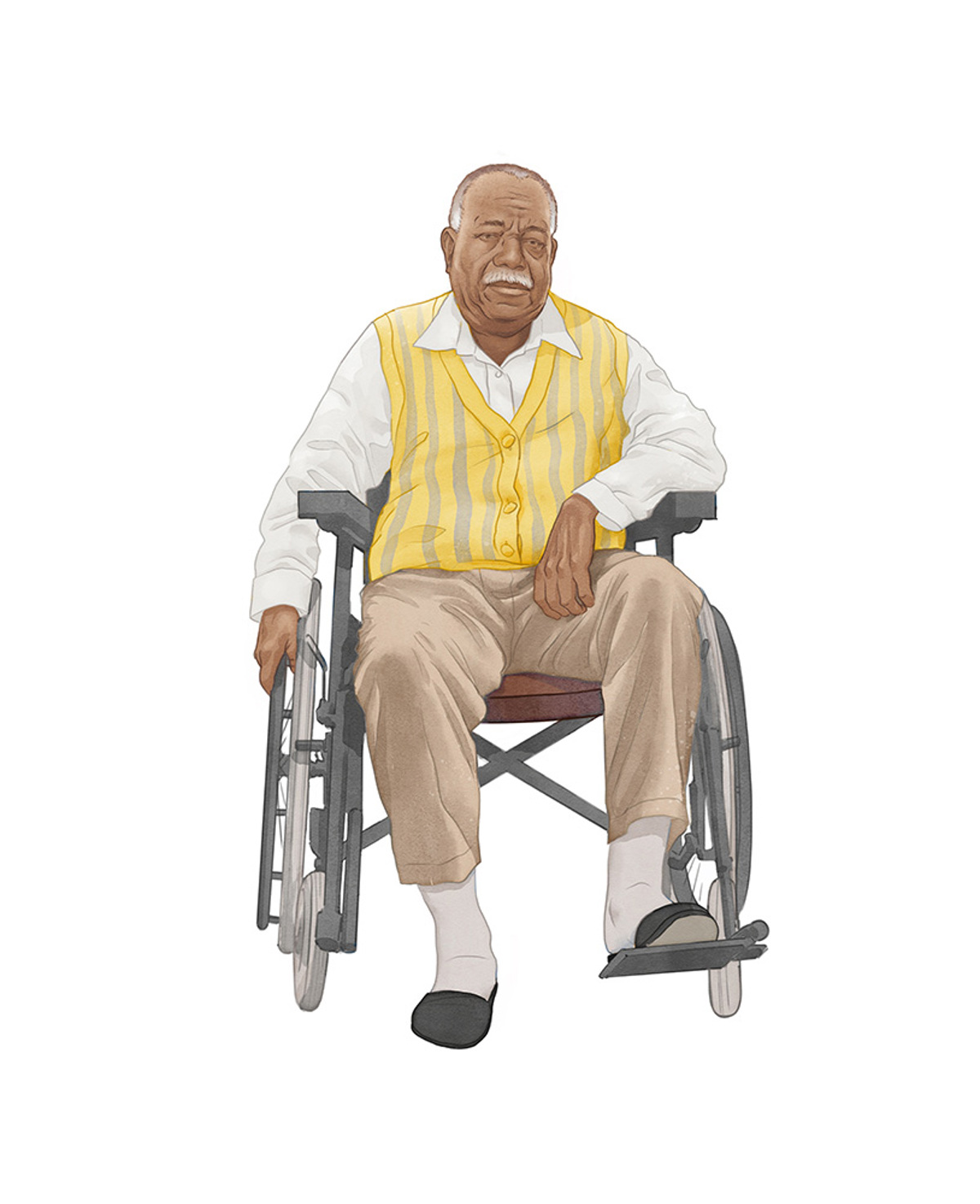 Carl
Carl, who sits in a wheelchair and has little capacity to support himself.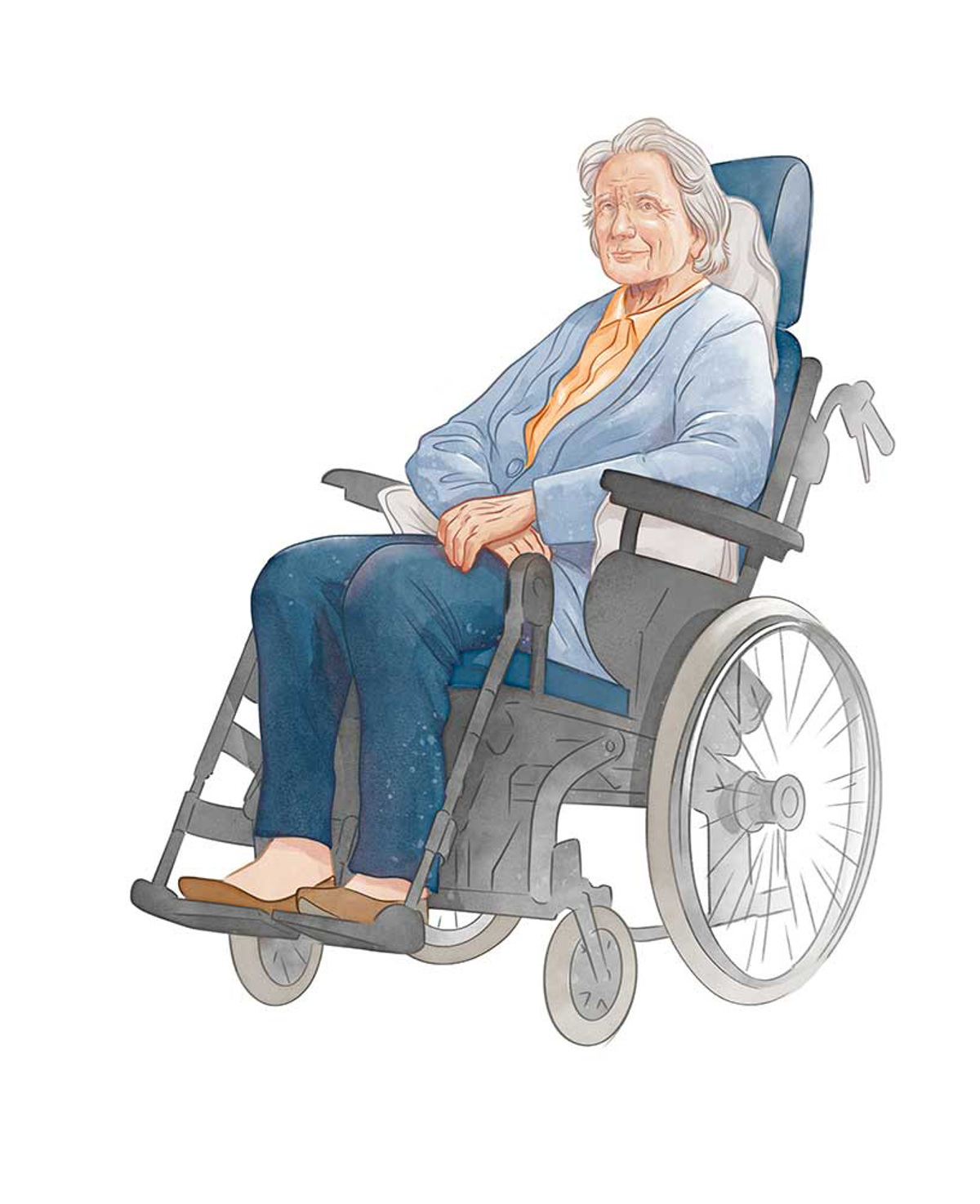 Doris
Doris, who is not able to weight bear through her feet and is dependent on caregivers in most situations.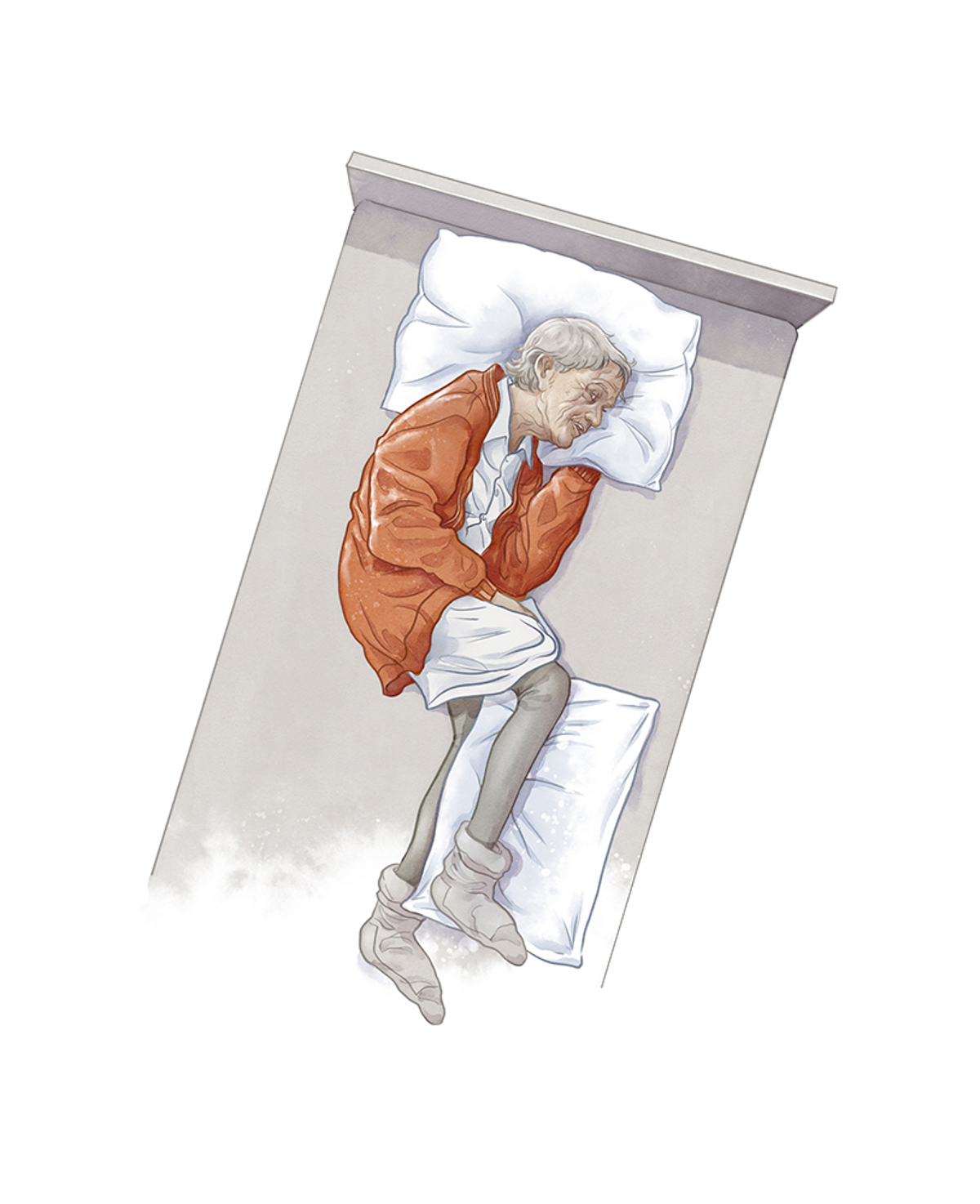 Emma
Emma, who is completely bedridden and totally dependent.