Disposable slide sheets & slings help minimise cross contamination
The World Health Organisation Guidance regarding the management of Covid-19
patients1, stresses the importance of using disposable or dedicated equipment
wherever possible.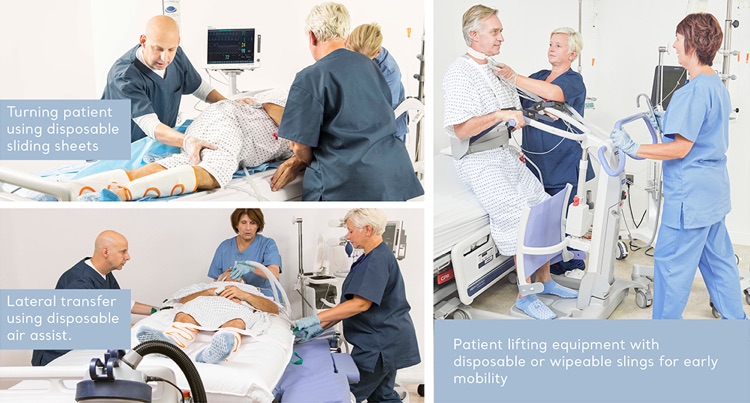 To minimise the possibility of cross contamination, disposable lateral transfer aids can
assist in moving a patient from one surface to another. Arjo's range of solutions meet
diverse patient and clinical settings. These include disposable sliding aids that are
either single patient use or single use, disposable air assisted patient transfer aids, and
patient lifters combined with disposable repositioning slings.
See Arjo's offering for Turning and Repositioning
Clinical management of severe acute respiratory infection (SARI) when COVID-19 disease is suspected: Interim guidance V1.2; World Health Organization 2020.